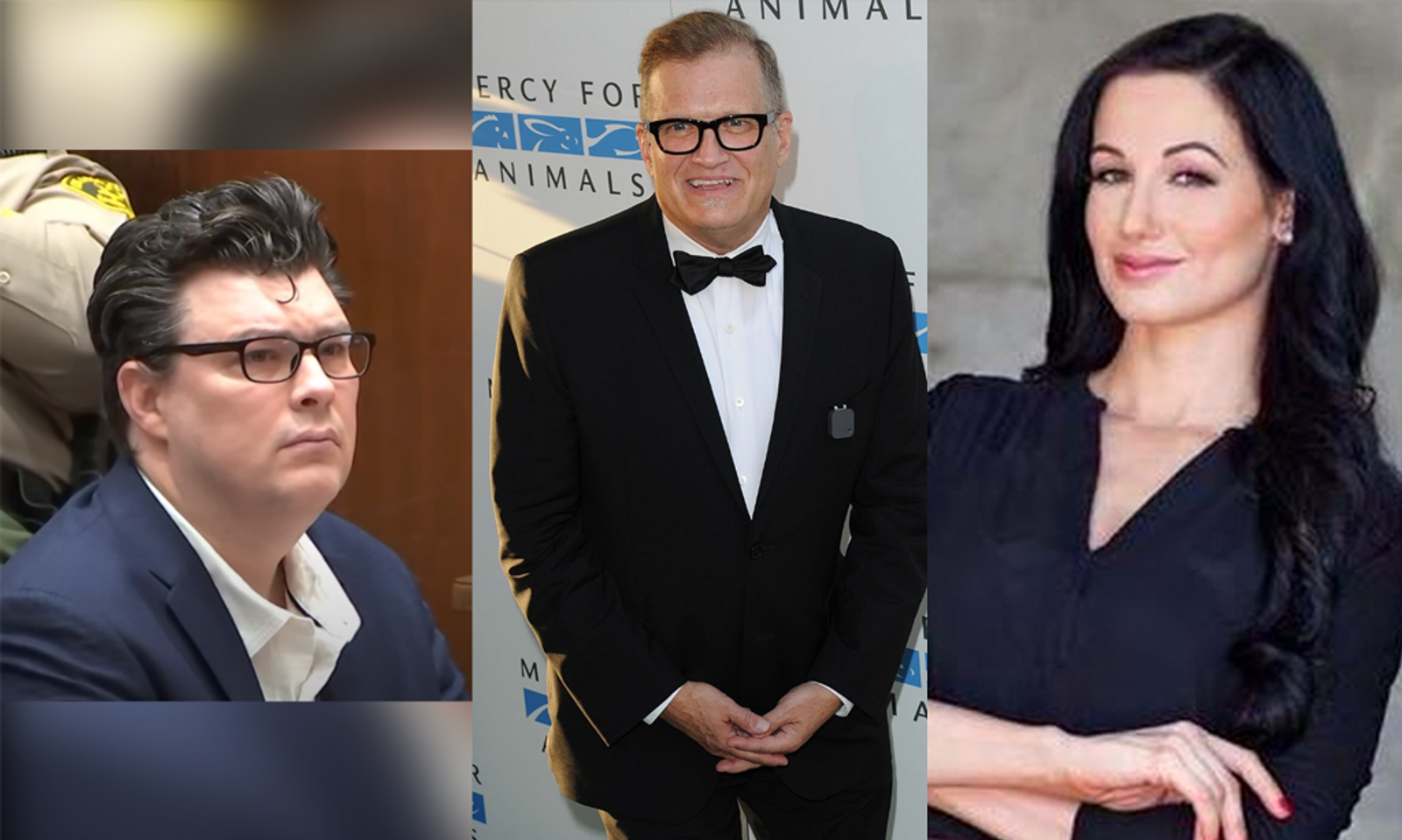 LOS ANGELES—Drew Carey, an award-winning comedian and current host of The Price is Right on CBS, has been subpoenaed to testify in the murder trial of accused killer Gareth Pursehouse.
Pursehouse, a one-time adult industry photographer, is charged with murdering Amie Harwick, a former model and well-regarded Hollywood sex therapist and author. 
NewsNation reports that Carey has been called by the defense counsel representing Pursehouse and his name appears on the defense's witness list. 
Carey was briefly engaged to Harwick and was with the therapist and author for a little over two years. According to published reports, Carey and Harwick remained close friends despite calling off their marriage in 2018. In a feature-length interview with 48 Hours that aired last year, Carey said that Harwick engaged with him in a text chain two days before her body was discovered on February 15, 2020. 
The lead prosecutor in this case has characterized Pursehouse as "obsessed" with Harwick. The two dated, but after the relationship ended, Harwick cut off all ties with Pursehouse.
This was until Pursehouse and Harwick encountered each other at the 2020 XBIZ Awards held in January 2020. The encounter led Pursehouse to acquire Harwick's phone number from the internet, which he used to text Harwick and harass her.  
Witness testimony indicates that Harwick invested in a new security system as a measure to protect herself in her own home. Pursehouse was charged with breaking into her home, injecting her with a lethal dose of nicotine found in a syringe, and throwing her off a balcony. His DNA was found at the scene. 
Counsel for Pursehouse argues he was suicidal and intended to use the syringe on himself. They also argue that Harwick fell from her balcony by mistake.
Harwick, who authored The New Sex Bible for Women (2014), was also engaged in health and wellness efforts in the adult industry before she died. She had recently begun work with Pineapple Support.