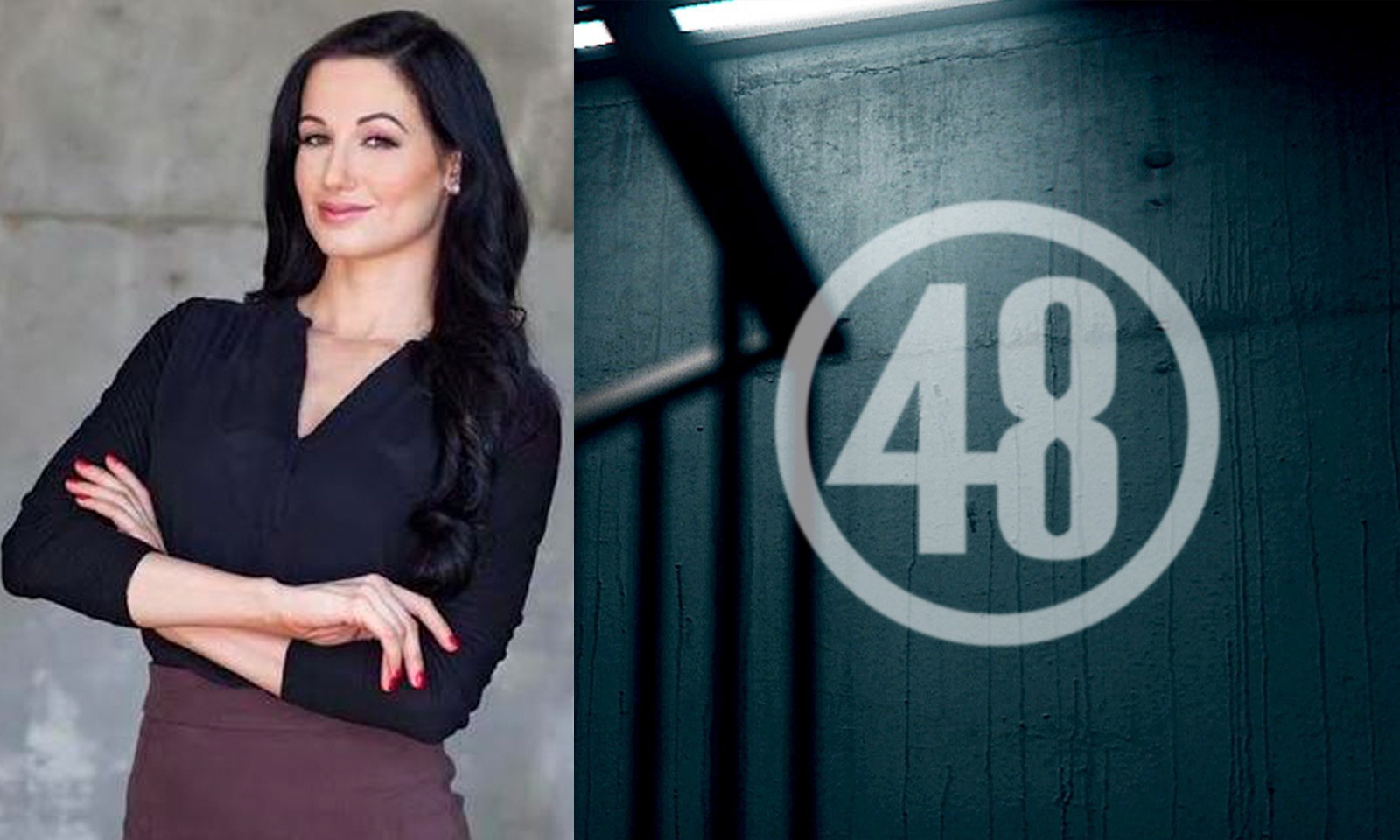 LOS ANGELES — Tonight's episode of CBS true crime series 48 Hours will focus on the alleged murder almost exactly two years ago of highly regarded marriage, family and sex therapist Dr. Amie Harwick.
Titled "The Final Hours of Amie Harwick," the episode features the first in-depth television interview with Harwick's one-time fiancé, comedian Drew Carey, since the tragedy. Carey had reconnected with her by text just two days before authorities say she was killed in the early hours of February 15, 2020.
It was then, just after Valentine's Day had ended, that Harwick was found fatally injured on the ground below the third-story balcony of her Hollywood Hills home. She succumbed to her injuries at a local hospital a few hours later, and the cause of death was determined to be blunt force trauma. Harwick's ex-boyfriend, Gareth Pursehouse—once a photographer often at adult industry events, who had reportedly begun dangerously stalking her after coming face-to-face with her at that year's XBIZ Awards Show—was arrested and charged with her murder the same day. Harwick in fact formerly had a restraining order filed against him that expired roughly two weeks prior to her death.
Pursehouse was initially saddled with a $2 million bond that he posted, but he was re-arrested mere hours later on a no-bail warrant and has remained in Los Angeles County jail since. He has pleaded not guilty to his two charges of murder and first-degree residential burglary.
Having at one point been a Playboy model, Harwick's credits include authoring the book The New Sex Bible for Women and appearing as an expert commentator in the documentary Addicted to Sexting. She also had begun working shortly before her death with adult industry mental health organization Pineapple Support.
"The Final Hours of Amie Harwick" airs at 10/9c Saturday night on CBS, and will be available for streaming on Paramount+ and the CBS News Streaming Network.
Image of 48 Hours logo taken from the program's Facebook page.