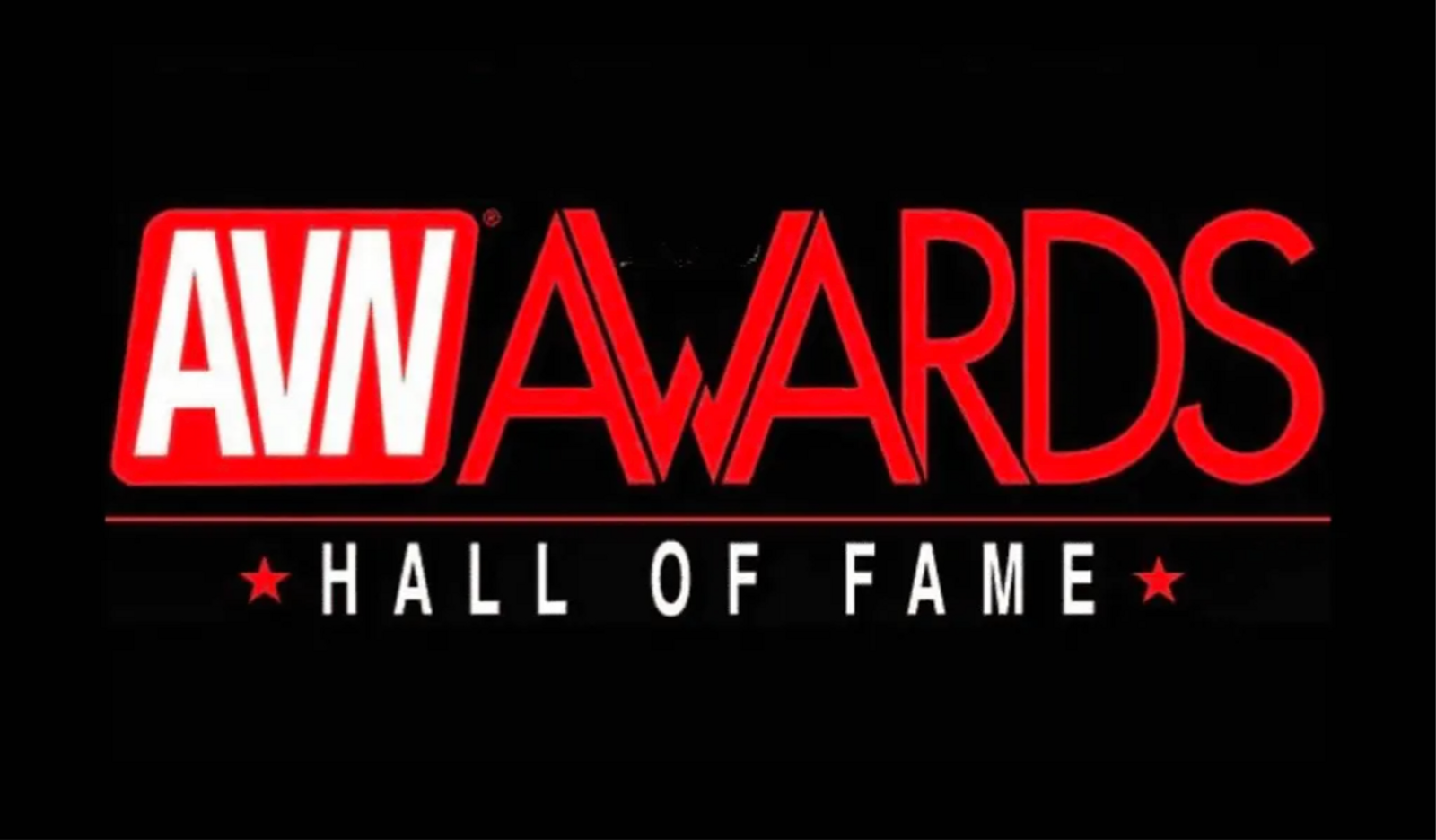 LOS ANGELES—AVN Media Network is pleased to announce this year's inductees into the AVN Hall of Fame.
The Class of 2021 features a stellar group of performers, producers, directors and executives who each have impacted the worldwide adult entertainment industry in their own distinctive ways.
The honorees will be officially inducted at the 38th annual AVN Awards Show, presented by MyFreeCams, at 8 p.m. PST this Saturday in a live-streamed broadcast on AVNStars.com.
Co-hosted by Kira Noir and Skyler Lo, the first-ever all-digital AVN Awards ceremony will reveal the winners in more than 120 categories and is free to view for anyone with an AVN Stars account.
AVN Hall of Fame - Class of 2021
Chanel
Chanel, a petite brunette, was born in Louisville, Kentucky, and first took her baby steps into the adult entertainment business in 1986, performing as a submissive in the BDSM video Deep and Dark for Prestige Video. Her first hardcore video was Balling Instinct (1992) for Factory Home Video, in which she essayed two scenes, a girl/girl with top star P.J. Sparxx and a boy/girl with T.T. Boy, though it's unclear in which of those she performed her first on-camera squirt. In fact, Chanel's second biggest year in XXX was 1992 when she acted in 28 productions—her biggest was 1994, with 32 appearances—and throughout her career, she generally divided her on-screen time roughly equally between hardcore videos, which included plenty of girl/girl action as well as anal, and bondage fare. In 1994, Chanel found a partner both on- and off-screen, actor Steve Hatcher, who was often billed under his real name, and the pair did scenes together for most of her career, though the two weren't exclusive on-camera. Reviews of Chanel's work were mixed. For instance, for Moonlight Entertainment's Jack the Stripper (1992), AVN's reviewer wrote, "We first see Jack [Jonathan Morgan] in merry olde England as he gets a rather nice blow-job from a street walker (Chanel)—who is later arrested by a bobby for 'bad acting'. No comment there." On the other hand, in The Three Musketeers 2 (1992), AVN's reviewer stated, "Musketeer Marc Wallice finds himself imprisoned with 'lost' Musketeer Robert Sacchi... They escape and rescue Chanel, who rewards Wallice in a barn with, yup, a roll in the hay. Their tender, gentle sex amid the bristles and oats is as nomination-worthy as the [Nina] Hartley/[Diedre] Holland opus." And then there's 1-900-SPANKME (1993), where the reviewer raved, "If there's a Best Performance award given out for a spanking video it belongs to Chanel in this segment." Of interest: Chanel appeared in the first "issue" of Moonlight Entertainment's Radical Affairs Video Magazine, a series that featured interviews with the stars and even an editorial or two between its hardcore scenes. Radical Affairs was one of the series that inspired AVN to create a new category of adult video: "Gonzo." Chanel's hardcore swan song occurred in 1999, when she appeared in two instructional tapes of the Alexander Institute. After that, she reportedly moved to Arizona, married and got into the real estate business.
David Perry
David Perry has been one of the most in-demand European performers since his debut in the early 1990s, and a creator of top-selling porn since 2005. His work as a director now appears exclusively on the Evil Angel label. A native of Rambouillet, France, he was a mainstay stud for Private Video in the 1990s and a frequent male talent for Marc Dorcel, Videorama, Ben Dover, Diabolic's Debauchery series, Private Castings, and Anabolic's French import Assman. His body of work includes more than 2,000 titles. As an actor he worked a great deal with Christoph Clark, appearing in every volume of his long running Euro Angels. He also worked for Rocco Siffredi (Rocco's Initiations, True Anal Stories) and Raul Cristian's Cruel Media. According to Evil Angel owner John Stagliano, Perry has directed for the company "as an owner of his own content since 2011. His ability to show off the best looking European girls made his content highly desirable for [us]...He has the ability to make the most high-class porn as well as hot gonzo." Perry's early work as a director was released in large part by Zero Tolerance and Diabolic Video. After joining the Evil Empire, with added more than 50 titles to their catalog, including such series as Big and Real, Watch Me Bitch, Ass-Fucked MILFs, Perry's DPs. His most recent release, Anal Virtue, was nommed for Best Foreign-Shot Anal Sex Scene (Cherry kiss, Vince Karter). Perry has been a frequent AVN Awards nominee for Foreign Male Performer of the Year. Though a strong individual performer he has frequently lent his skills to group work. In 2012 he was nominated in two American-made group sex scenes: Evil Angel's Voracious and Elegant Angel's Wasteland. This year he was honored again for group scene, in Dorcel's Mariska: Desires of Submission.
Dee
Dee, a native of Puerto Rico, became one of porn's most popular Latina stars during the late 1990s and early 2000s, appearing in almost 600 adult films. Slender, 5-foot-5, with a 34B top, her beauty was greeted with such encomiums as "ravishing" (Adam Film World) and "achingly beautiful" (Hustler). Dee's wide-ranging body of work included multiple performances for VCA Pictures, Metro Studios, Sin City, Evil Angel and Vivid Entertainment Group. Luc Wylder, who shot her several times for Fallen Angel, said she had "a perfectly sculpted body, warm spirit, with an intense proclivity to lust." Her first appearance, at age 19, was in 1997 in a scene with T.T. Boy and Cappuccino for Devil's Film. A career milestone came when the late Video Team founder Christian Mann cast her in Vol. 12 of his iconic series My Baby Got Back, after which she went right into Vol. 13. No Man's Land 21 marked her debut in that studio's long-running all-girl line. She did not shy away from anal sex, taking on fellow future Hall of Fame star Sean Michaels in Rocks That Ass 23: Return of Sean Bond. Randy Spears and Julian were among her most frequent partners in the later stages of her performing career. Dee also did a great deal of girl/girl work. She segued into directing in 2005. For Video Team she helmed No Man's Land Latin Edition 3 & 6, 7, Sista 21 and Mamacitas 6 & 7. Her 17 director credits include four titles released by Wicked Pictures. Her appearances and directorial work began to taper off around 2007. Dee currently shares her thoughts and experiences, mind and body, on her website Dee's Club.
Derek Dozer
Growing up in Ohio, Derek Dozer always had a passion for football and sports. So when he injured his knee during football practice, effectively ending his dreams of sports stardom, he dropped out of college to find himself. But football's loss was porn's gain when he got a warehouse job at a major porn company nearly 20 years ago. Soon, his energetic and easygoing style impressed his boss so much that he gave him a chance to direct a video. He would go on to direct for Extreme Associates, West Coast Productions, Antigua Pictures, AllRealityPass.com and ultimately landing at The Erotic Network, where he honed his craft working with the industry's top performers. But it all abruptly ended when the company was acquired and Dozer and the rest of the staff were summarily laid off. For a year, he struggled to find work in an industry wracked by a changing economic landscape, before deciding to learn welding and take on a new career and a new challenge. But he was soon coaxed back to direct a new movie where he seemingly got his mojo back. He went on to work for such companies as Elegant Angel Productions, Hard X and others, and his vision and energy were never more apparent than in Elegant's 2018 release Squirtwoman: Wasteland, starring Kleio Valentien and Angela White, which earned six 2019 AVN nominations, including Best Director - Feature for Dozer. His ability to connect with performers and audiences has earned him the respect of industry members and fans alike. With a dedication to creating compelling content that resonates with audiences, Dozer has taken his talents to another level in Tushy's recent blockbuster feature Influence, a big-budget showcase of adult superstar Elsa Jean, who handpicked him to direct the movie, which features her first anal scene and once again racked up six nominations in the 2021 AVN Awards race. Having recently signed as Tushy parent company Vixen Media Group's newest contract director, Dozer has plenty of big plans yet in store.
Diana DeVoe
Diana DeVoe made as much impact as a director as she did as a performer in an era when DVD distribution sent sales of adult product to new heights. She segued seamlessly from performing into directing in the early 2000s, becoming prolific behind the camera for studios such as Exquisite, Candy Shop, Combat Zone, Metro and Red Light District. Her performing and directing credits are roughly equal: a bit more than 130 titles each. Part Filipino and born in Oahu, Hawaii, DeVoe followed her then husband, fellow Hall of Famer Alexander DeVoe, into the business in 1999 at age 19. She dazzled in multiple performances in top-line studios such as Elegant Angel, Video Team, Vivid, West Coast Productions and VCA Pictures, where she landed in Jim Holliday's classic Sorority Sex Kittens 5 for the iconic company. Her most frequent co-star was Lexington Steele—joining the three-time AVN Male Performer of the Year in 10 different movies including Balls Deep 3, My Baby Got Back 18 and Sugarwalls 14. They also appeared—with different partners—in Hotel O (Video Team, 2002), an ambitious porn version of Shakespeare's Othello. DeVoe's scenes also included a memorable lesbian encounter with Nina Hartley. She started directing in 2002, a year that yielded Analicious for Onyx and no less than five episodes of the Dymes series (Video Team). One of her notable commercial hits was Cytherea Is a Lesbian Squirt Machine, which was released in 2012 by Filly Films. Her final three credits were for Filly Films in 2014-15. In 2010, DeVoe was inducted into the Urban X Hall of Fame.
Eddie Powell
Eddie Powell's 20 years in adult began with his work in the web department at New Sensations. His long continuous run as a director for New Sensations/Digital Sin began in 2006 and to this day numbers almost 400 titles. The "Eddie Powell look" has become the face of the company. In 2007, Powell took over direction of the innovative and highly successful My Plaything series from owner Scott Taylor. Over the years he helped to develop the various genres and series (teens, hot-wifing, gangbangs, taboo relations, MILF, lesbian) that make up the greater part of NSDS releases. He has shared directorial credit with writer-director Jacky St. James on several projects, including the multiple award-winning features Torn (2012), The Submission of Emma Marx (2013). and Second Chances (2014). With these and other titles the pair created a glossy new high standard for romance porn. An acclaimed master of tech and lighting, Eddie is respected for the NSDS aesthetic that continues to wow critics and consumers alike, especially in series like Tabu Tales and The Lesbian Experience. Along with Paul Woodcrest, his junior colleague and occasional collaborator, Powell created an immediately recognizable look for the company, characterized by lush atmospheric lighting, deep sensuality and brief, believable setups to the sex. It's a look that has been quite influential in the age of the featurette. His creative career at NSDS includes such titles as the long-running Innocence of Youth and Pretty Dirty series, All About...,Big Girls Are Sexy, I Love My Sister's Big Tits, In the Room, My First Hotwife Experience, My Sister Has a Tight Pussy, Schoolgirl POV, Sexy Hotwife Stories, She's So Cute, Stepfather's Desires, Tiny Little Titties, and various titles in the Tabu Tales and Lesbian Experience lines.
Ernest Greene
A revered and (he would be pleased to be referred to as) imposing figure in the fetish community, Ernest Greene wears many hats in the adult world—each of them bespoke and stylish. An award-winning director of dozens of narrative and instructional films for Adam & Eve, including the landmark "O" movies (loosely based on the 1954 French novel "The Story of O" by Anne Desclos and reimagined for the new millenium and the submissive sides of superstars like Bree Olson, Carmen Luvana, Asa Akira, and Justine Joli), Greene was also the editor for many years of Hustler's influential Taboo magazine, which was required reading for fetish communities across the United States, Europe, and Asia. He performed as a rigger in many non-sex roles since his adult debut in 1987 and, though his later directing career was often fetish-based, he also didn't turn down a check to direct fare like 1995's Sgt. Pecker's Lonely Hearts Club Gang Bang for the shuttered Fantastic Pictures. His book "The Master of O" is a towering achievement: an exquisitely-rendered and poignant look at a noirish lifestyle BDSM relationship set in an alternate Los Angeles. A former beat reporter in wild-west Denver, Greene also worked for film producer Dino DeLaurentis before coming to L.A., where he was instrumental in the founding of the L.A. porn world's first testing facility, Adult Industry Medical (AIM) and establishing its protocols. Greene's insight and fearless commentary on art, the adult business, and politics, whether separately or, just as often, showing how they intersect, is testament to a restless curiosity and powerful intellect—always combustible commodities in the fascinating power exchange that is the porn biz.
George Uhl
The Pride of Rokycany, George Uhl was born in the former Czechoslovakia in 1970 and, five years after it split into Czech Republic and Slovakia, made his adult debut at age 28, appearing in more than 2,000 films in a career that started in videotapes and has continued thorough DVDs, the internet, and tube-sites as the industry itself has changed dramatically. He has rarely stopped working, crossing the Atlantic numerous times as a truly international porn performer, and working with generations of female talent across Europe and the United States, all the while amassing numerous European and American award nominations (as well as at least 20 variations on his name, including George Rules and George of Prague). Uhl's staying power in a business constantly in flux is noteworthy, considering how comparatively late he started as well as the fact that performers usually move on in less than a decade. "George Uhl is the randy gentleman of porn," says admirer and frequent director Gazzman. "What he lacks in dick size he makes up with charm." Like other male talent from continental Europe and the former Iron Curtain countries, such as Manuel Ferrara, Nacho Vidal, and Rocco Siffredi, George Uhl brings an effortless worldliness to scenes that American performers, hard as they try, often fall short of. Not only that, but Uhl can also look like a dashing or sinister film noir antihero on XXX screens. Despite this, Uhl is recognized as kind, courtly, and professional. Adds Gazzman, "He's the nicest knobber I know."
Jenteal
One of the bona fide superstars of porn's so-called "Second Golden Age" during the mid-to-late '90s, Cali native Jenteal quickly shot to luminary status by getting signed early in her career as one of Vivid Entertainment's highly-vaunted Vivid Girls. She appeared in such landmark Vivid releases as Paul Thomas' Bobby Sox, Michael Zen's Stardust series and the eponymous Jenteal Loves Rocco, and at the age of 20, she founded internet fan portal the Adult Star Network, counting fellow Vivid Girls Janine, Dyanna Lauren and Kobe Tai among her clients. Her accolades include a 1996 AVN Award win for Best All-Girl Sex Scene – Film for one of her earliest appearances (alongside Felecia and Misty Rain), in Cameron Grant's Fantasy Chamber from Ultimate Video. She later got a taste of the Hollywood limelight with a brief but memorable role in writer/actor/director Jon Favreau's 2001 mob comedy Made. A self-described "solo world traveler," Jenteal had taken up residence within the past couple years in the Philippines, where she'd recently begun dipping her toes back into adult video work—after 15 years in retirement—by way of OnlyFans, when in late October, complications from a foot surgery due to ongoing issues following a tattoo she got in June resulted in her far-too-young death at 44. Adding somewhat of a gut-punch coda to her untimely passing, the last post on Jenteal's Twitter feed was a retweet of a fan's lament that "I don't understand why the hell @jentealforreal is not in the AVN Hall of Fame. Can someone explain that for me?" Well, tragic as it is that she's not here to bask in the honor, consider this our official, heartfelt righting of that wrong.       
Long Jeanne Silver
"I was born with a handicap but I turned it into an asset." So screamed the tagline on posters for Alex deRenzy's Long Jeanne Silver. It was the movie that put Arizona girl Jeanne Silver on the porn map and it's still the one she's most identified with. As a result of a congenital birth defect, Silver had her left foot and part of her lower leg amputated at an early age. A prothesis disguised the fact that she was an amputee. In a 2013 podcast with The Rialto Report she disclosed that she had been a wild child. "I got into drug use really early." She left home at 17 for the bright lights of New York City, then the capital of porn production. Waterpower—known notoriously as "the enema movie"—was her adult debut, albeit in a non-sex role. She'd never seen porn before. The name she took was a nod to the legendary one-legged pirate Long John Silver. The Mitchell Brothers flew her to San Francisco for a stint onstage at their O'Farrell St. Theater. Then they turned her over to director deRenzy, who made the movie most associated with her. Silver's filmography is short, fewer than 20 titles. She was featured in the Mitchell Bros.' Desire for Men, a Carol Connors showcase, in a boy-girl with Herschel Savage and a tussle with Serena (doubling for Carol). She did mostly girl-girl scenes, and never anal. By her mid-twenties she had quit the business. As she told Rialto Report, she didn't worry about acting, she just enjoyed the sex.
Marie Luv
Marie Luv burst onto the porn scene in 2000 and was an immediate smash. Over the next 15 years she starred in more than 500 scenes, proving to be one of the most beautiful, dependable and popular porn stars of the era. She was also the prettier half of a rare Porn Valley (real) sibling stars when her brother, Nick DaKannon, was also in the biz in the 2000s. The LA native also did some directing, helming Marie Luv's Go Hard or Go Home for Justin Slayer International in 2009, about which AVN wrote, "Marie Luv hits it out of the park assuming the director's chair for the very first time." In an AVN interview, Marie said she was a good candidate for directing because "I have all kinds of kinky, freaky shit in my head." She received several nominations for her sizzling performances, including Female Performer of the Year noms at the 2007 and 2009 AVN Awards. And, she took home trophies as Best Anal Performer at the 2008 Urban Spice Awards and as Unsung Siren at the XRCO Awards in 2009. She was also one of the first to be all-in for social media and was an example in a 2009 AVN story of "stars who tweet hundreds of times a day." She still utilizes that Twitter account today and has more than 160K followers. "I love performing, but I do want to do more projects where I show that i can say more than 'oooh' and 'ahhh,'" Luv said before the 2009 AVN Awards. "I think this nomination will help me do that." She was already on her way, starring in many movies for some of the most respected companies of the day: Ninn Worx, Digital Playground, Evil Angel, Wicked, Vivid and others.
Mason
The famously mystery-shrouded Mason has cultivated almost a Garbo-esque image (or lack thereof) over the years for her steadfast evasiveness of cameras and interviewers—albeit she has been kind enough to speak with an AVN writer or two on select occasions throughout her phenomenal career. In one such instance, when asked how she manages to elicit so many award-winning performances out of the women in front of her lens, she cagily offered, "I just try and give my all to everything I do. I'm a very passionate person, and I live for my work. I truly love what I do." One thing's for certain: If the nearly 20-year directing veteran didn't invent the star showcase, she elevated it to a previously unfathomed art form, beginning with her 2007 Elegant Angel Productions raunch-stravaganza Annette Schwarz Is Slutwoman and continuing though her tenure there with such monoliths of the model as Kristina Rose: Dirty Girl, Alexis Texas Is Buttwoman, Dani Daniels: Dare, Tori Black Is Pretty Filthy 1 & 2 and the goliath-selling Asa Akira Is Insatiable trilogy. When she left her longtime Elegant home base in 2013 to head up the newly-launched O.L. Entertainment family of brands (at the time, comprised simply of sister labels Hard X and Erotica X), Mason not only carried on the tradition of her grandiose showcases ... if anything, she upped the ante, churning out perhaps even more wildly elaborate, instant-classic spectacles including Allie (Haze), Keisha (Grey), Anikka (Albrite), Abella (Danger) and Lana Rhoades Unleashed. Her notorious perfectionism and knack for pushing performers to their absolute peak paid off in 2015, when she made history by becoming the first woman to win AVN's Director of the Year trophy (the award was introduced in 2007). In a follow-up interview, she told AVN, "I gave up law school to pursue a career in the adult industry and receiving this award in many ways celebrates my decision to follow my dreams." Mason has in no way slowed down—during the past year, she steered the launch of yet another new O.L. Entertainment banner, All Black X, among more than a dozen other high-sheen projects for the company—more than half of which are nominated for 2021 AVN Awards—and she is once again in the running for Director of the Year.
Sal Genoa
Sal Genoa has had quite a life. Before entering the adult industry, he was a BMX racer. During a hiatus from porn, he became a Jiu-Jitsu instructor, and he was no stranger in the MMA world. He became one of the industry's hottest directors and today remains one of the most dependable and innovative lensmen in the industry. He blew minds while shooting for gonzo sister companies Anabolic and Diabolic in the mid-2000s, particularly with the Artcore series he directed for the former. "Having created, popularized and perfected the all-sex branch of the gonzo tree, Anabolic is set to create a new genre of porn," Roger T. Pipe announced in his review for the first volume. "I always try and push myself. If number three was freaky, I try to make number four even freakier," Genoa told AVN at the time. "It seems like people think that just because it's porno, you can have bad lighting and stuff like that ... and I'm always thinking, why can't I do all that cool stuff with porno, too? I'm just trying to tell an actual story and make better gonzo, not just go through the same routines." The veteran shooter has also hosted the aptly named "Porn Director Podcast" since 2013, racking up more than 220 episodes and featuring such esteemed guests as Nina Harley, Sean Michaels, Andrew Blake, Axel Braun, Mark Spiegler, Robby D., Angela White and show regular Adriana Chechik, to name a few. He continues to be one of the most dependable and in-demand videographers in Porn Valley, working with Dana Vespoli, Brad Armstrong, Chi Chi LaRue, John Stagliano and many others, shooting many of the industry's top titles each year.
Tristan Seagal
French sharpshooter Tristan Seagal quietly has become one of the most prolific producer/directors in adult entertainment of the past decade-and-a-half. Now based in Las Vegas, the versatile production ace directs for clients such as PornPros—where he's been a go-to guy for more than seven years— VR Bangers, POVR, WanksVR, Wet VR, GirlsRimming, VR Conk, RealJamVR and Only3X, among others. Seagal also is one of the owners of the burgeoning model affiliation program, LoveMoreCash, a mobile and desktop app that allows performers the chance to make money a second time around on all the scenes that she has already shot. A native of Bordeaux, France, Tristan started his porn career as a performer in 1999, amassing more than 500 movie credits in Europe and the U.S. until he began to transition to working behind the camera almost full time in the late 2000s. Two years after traveling to the U.S. to perform for the first time in 2001 he made his debut behind the camera for Devil's Film, becoming a bankable director for the studio in the following years with numerous AVN-nominated scenes. Seagal in September of 2004 called the shots for one of the most notorious gangbangs in porn history—the Ariana Jollee 65-Guy Creampie, in Prague, Czech Republic, for Devil's Film. He has also directed multiple titles for frontline studios such as Elegant Angel, Marc Dorcel, Penthouse, Reality Kings, Mofos, Nubiles, Gamma Films, 21st Sextury and XEmpire.
Tyler Knight  
Author. Boxer. Renaissance Porn Star. Despite appearing in more than 600 movies, Tyler Knight seemed to be taking it all in rather than jumping into a scene and dominating it, which made him an in-demand, versatile, and dependable performer, up for everything from standard-issue gonzo to scripted art pieces, and everything in between. Tyler was the rare performer who looked equally comfortable in cable-ready movies by Wicked as well as the former Vivid-Alt, as he was in titles such as Booty Quake (1 & 5) for Candy Shop; Booty Juice (8, 9 & 12) for Exquisite; and Booty Shop (Video Team). Booty business aside, Knight's 2016 memoir, "Burn My Shadow: A Selective Memory of an X-Rated Life," is one of porn's more literary and candid autobiographies, detailing his journey through different genres of porn in frank detail while remaining introspective and avoiding sensationalism. Like Oriana Small's "Girlvert" (about her life as Ashley Blue), Knight's "Burn My Shadow" doesn't mince words, and earned comparisons to the writing of "Fight Club" author Chuck Palahniuk. Knight published "Deer Shoots Man: And then steals his cigarettes," a work of sci-fi crime fiction, in 2020.
AVN Hall of Fame - Executive Branch

David Diamond
David Diamond, a beloved figure in the adult sales world as well as the close-knit community of L.A. theatre artists was, like the fortune cookie says, welcome in every gathering. He suffered what proved to be a fatal heart attack while on one of his marathon—but commonplace—cycling adventures on the Pacific Coast Highway, and passed away in June at 61, stunning his many friends. "You'd think that porn sales would be very competitive," says friend Janet Reynolds, sales rep for NS Novelties, "but he took me under his wing when I started and showed me what a big family it really is." Diamond, who grew up in Sacramento, started his adult career at VCA in 1997, first as a DVD Quality Control inspector, then as an associate to sales head Allen Gold (it was because of Gold that David chose the nom de porn "Diamond"). He later became head of sales for LFP after that company acquired VCA, and at the time of his death directed sales for Girlfriends Films. His friend Bruce Whitney, now manager of New Product Development at Adam & Eve and a former UCLA classmate, says, "David had the unique gift of making everyone feel like they were his best friend. And I was his best friend!" On weekends, Diamond would regularly bike up to 200 miles when not performing in a play at Venice's Pacific Resident Theatre or attending a Dodgers game or eating at his favorite restaurant, Lucy's El Adobe. (And sometimes he would do all those things during the same weekend.) Unlike many, who keep their careers in dirty movies separate, Diamond's porn friends knew his cycling friends and his theatre friends, and often his adult colleagues would trek to Venice to see him in a play after a day of slinging filmed erotica or marital aids. Says Whitney, "David was one of the good guys and he attracted good people to him."
Joey Gabra
One of few executives who can rock a "mankini" contest with the same passion as he delivers a high-stakes presentation, it would be impossible to have a discussion about the most effective tech leaders of the past decade without talking about the dynamic Joey Gabra, whose personality is as big as his impact on the adult digital space. A 15-plus-year industry veteran who has raised the profile of every company with whom he has associated, Gabra has earned the respect of peers and competitors alike while building a track record for success. The gregarious native of Los Angeles currently works as solutions manager for New Media Services, supervising a multi-national operation that provides top quality outsourcing resources and high-tech back office services in both mainstream and adult. He arrived at New Media in mid-2017 after seven years as managing director of Wister's award-winning mobile affiliate program, Affil4You. Gabra traveled the world building Affil4You's North American division, expanding their presence as the leading mobile redirect solution of the French adult marketplace and beyond. Gabra led Affil4You to the 2017 GFY Award for Best Mobile Company. Before that, Gabra served as the marketing manager for Twistbox Entertainment and American Mobile Ventures, where he sharpened his management skills. A lifetime musician from La Crescenta who formerly played in bands, wrote music and released albums, Gabra also had a background in online marketing and search engine optimization prior to getting into adult. An expert public speaker who is a seasoned panelist and moderator, Gabra is also known for his fun-loving presence on the webmaster show circuit. The 2013 YNOT Company Rep of the Year co-hosted the Live Cam Awards at The European Summit in Sitges, Spain, in March 2015, and has hopped on stage for the occasional jam session over the years.
Lewis Adams

Lewis Adams debuted in adult at LFP more than two decades ago, building an outstanding track record in various executive roles that include video and pleasure product sales, marketing and management at several blue-chip companies across the industry spectrum. Not many executives can count experience selling chart-topping sex tapes, appearing on the "Howard Stern Show," heading up a ground-breaking arcade operation and producing notorious titles such as Granny Gangbang—but Adams has never followed the crowd. The native New Yorker currently is the general manager of US Arcades, where he has refocused the business model and turned the company founded by fellow Hall of Fame executive David Joseph into a state-of-the-art operation that delivers premium adult entertainment to arcade viewing booths across the country. Under Adams' supervision, studios are receiving royalties for arcade viewership of their movies for the first time in industry history. US Arcades also is the first company to facilitate a live-cam stream in retail stores under Adams' watch. Lewis also manages daily operations for a pair of sister companies, Bedroom Products and Rock Candy Toys. A graduate of Marist College in Poughkeepsie, Lewis worked for Citibank for almost five years before quitting to pursue a career in comedy. He performed sketch, improv and standup in NYC before moving to Hollywood in 1998 to further his comedy career. By 2001, Lewis was promoted to director of marketing and promotions for Hustler Video as LFP was ramping up their video line. After parting ways with LFP, Adams and a partner launched Purrrfect Video, which saw its signature video line, Real XXX Letters, receive AVN nominations in its first year. Then Adams transitioned to the GM role at Smash Pictures before becoming director of sales for Jill Kelly Productions, which at its height in the mid-2000s released 16 titles a month. His next project involved jumpstarting the newly launched Damaged Pictures, where he oversaw a 100-plus title library from concept to release. While at Damaged, he produced Hermaphrodisiac #1 and #2, embarking on a promotional tour in November 2006 that included a visit to the iconic "Howard Stern Show" in N.Y. Adams went on to join Joseph's Red Light District, where he sold celebrity tapes starring the likes of Amy Fisher, Chyna and Playmate of the Year Leola Bell. He stayed on with Pulse Distribution after it acquired RLD, directing sales efforts for many leading studios before entering the novelty sector in 2015 with Topco Sales.
Mike Moz
Regardless where he's been or for how long, Mike Moz, who is now in his 23rd year in adult, makes things happen behind the scenes. Currently, he heads production for Vixen Media Group, which in the past seven years has become one of the most high-profile, award-winning studios in the industry. He joined what became VMG in 2014, teaming with the now retired co-founder Greg Lansky on production. Moz had just left Digital Playground, where he was doing marketing and sales, when the former three-time AVN Director of the Year Lansky talked him into helping him with a website idea he had called Blacked.com. The VMG group portfolio now also includes Vixen, Tushy, Tushy Raw, Blacked Raw and Deeper. Even though Moz is listed as a "producer" in numerous VMG credits, that's not even the half of it for the hustling native of Tampa, Fla., who attended his first AVN in 1999 and did public relations for 15-plus years, co-founding Star Factory PR with Alexander Raymond. Moz presides over what may be the busiest shooting schedule in porn, supervising the production of more than three dozen scenes a month in multiple countries during non-pandemic times. Each of the VMG sites updates every five days. A true mover and shaker who also helps produce the X-Rated Critics Organization Awards (XRCO), now in its 36th year, Moz also worked as an agent for LA Direct Models in the early 2010s and was the editor of NightMoves magazine in the early 2000s. Last year Moz orchestrated the music video collaboration with rap superstar G-Eazy that led VMG to a 2021 AVN Award nomination for Mainstream Venture of the Year.
Sam Rakowski  
Sam Rakowski, who started in the adult industry in 2001, has spent his entire professional career with SK Intertainment, parent company of the celeb nudity powerhouse MrSkin.com, which has achieved a level of pop-culture fame and mainstream crossover few brands in the adult industry can boast. For nearly two decades he's held a variety of positions covering most aspects of the online business, including Content Manager, Project Manager, Director of Business Development and Chief Operating Officer. He was named President in 2015 and has long served fellow AVN Hall-of-Famer Jim "Mr. Skin" McBride as his right-hand man. Rakowski has been an integral part of the ongoing success and expansion SK Intertainment over the past decade, navigating the many seismic shifts the industry has faced by consistently adapting and innovating. During his tenure SK has evolved from a single website to a multi-platformed pillar in the adult industry. SK now owns an impressive network of properties including Mr. Skin's award-winning male celebrity counterpart, Mr. Man, and the iconic porn blog Fleshbot. In 2019 the company expanded further with the launch of Skinfluential Media, leveraging SK's expertise in tech and marketing to power the online businesses for some of the biggest social media influencers in the world. In recent years, Rakowski has emerged as an active leader in the adult industry, organizing a series of high-powered roundtable talks at industry trade shows. These efforts have since spawned the creation of Paysite Execs and Execs International, forums for owners and top executives in the industry to collaborate and share ideas and concerns to confront the many challenges faced by the industry as a whole. Born and raised in the Midwest, Rakowski studied at Indiana University and the University of Madrid in Spain before moving to Chicago and joining SK. He recently relocated with his wife and three kids to Colorado where he continues to lead the company.