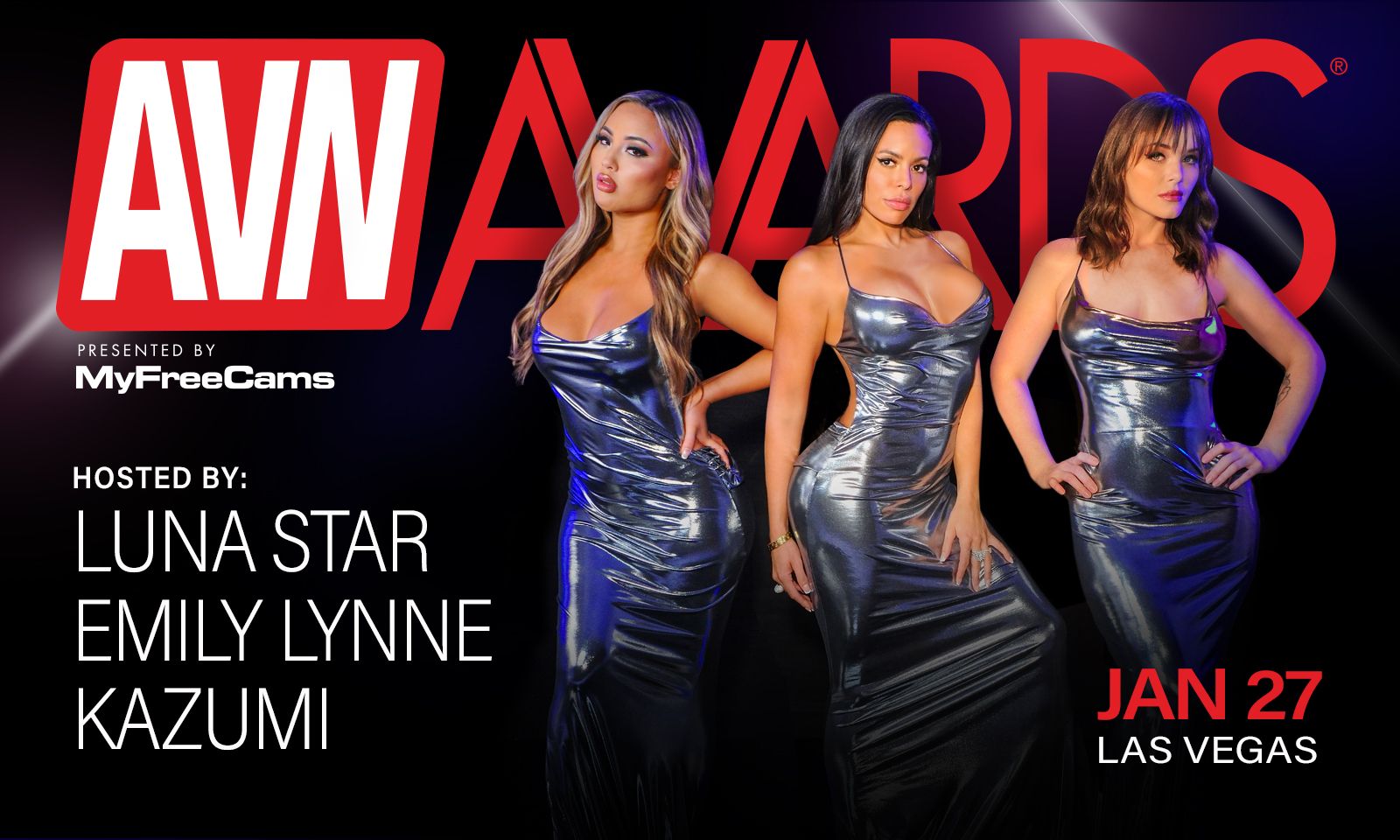 LOS ANGELES—AVN Media Network is pleased to announce the nominees for the 2024 AVN Awards presented by MyFreeCams.
To see the full list of nominees, click here.
The 41st annual AVN Awards Show—co-hosted by Luna Star, Emily Lynne and Kazumi and featuring a live music performance by Iggy Azalea—is set for Saturday, January 27 in Las Vegas.
AVN once again will honor outstanding achievements in areas of movie production, pleasure products and retail across more than 120 awards categories.
In addition to the jury-voted AVN Awards, there will be almost two dozen Fan-Voted AVN Awards categories for which nominees will be announced in December.
Along with the previously-announced addition of new categories for the virtual reality sector, the AVN Awards Committee this year created a brand new directing category, Best Directing Portfolio - Mixed, for those moviemakers whose work spans multiple genres.
"We have been hard at work for two full months assembling the nominees list for the 2024 AVN Awards, and I dare say it's the most thorough and comprehensive one we've ever produced," AVN managing editor Peter Warren said. "Now, it is our great honor to bestow hearty congratulations upon all those receiving nods. Enjoy basking in these laurels, and we look forward to celebrating with you all in Vegas!"
Details about the Fan-Voted 2024 AVN Awards will be announced soon.
Tickets to the 2024 AVN Awards Show are available here.