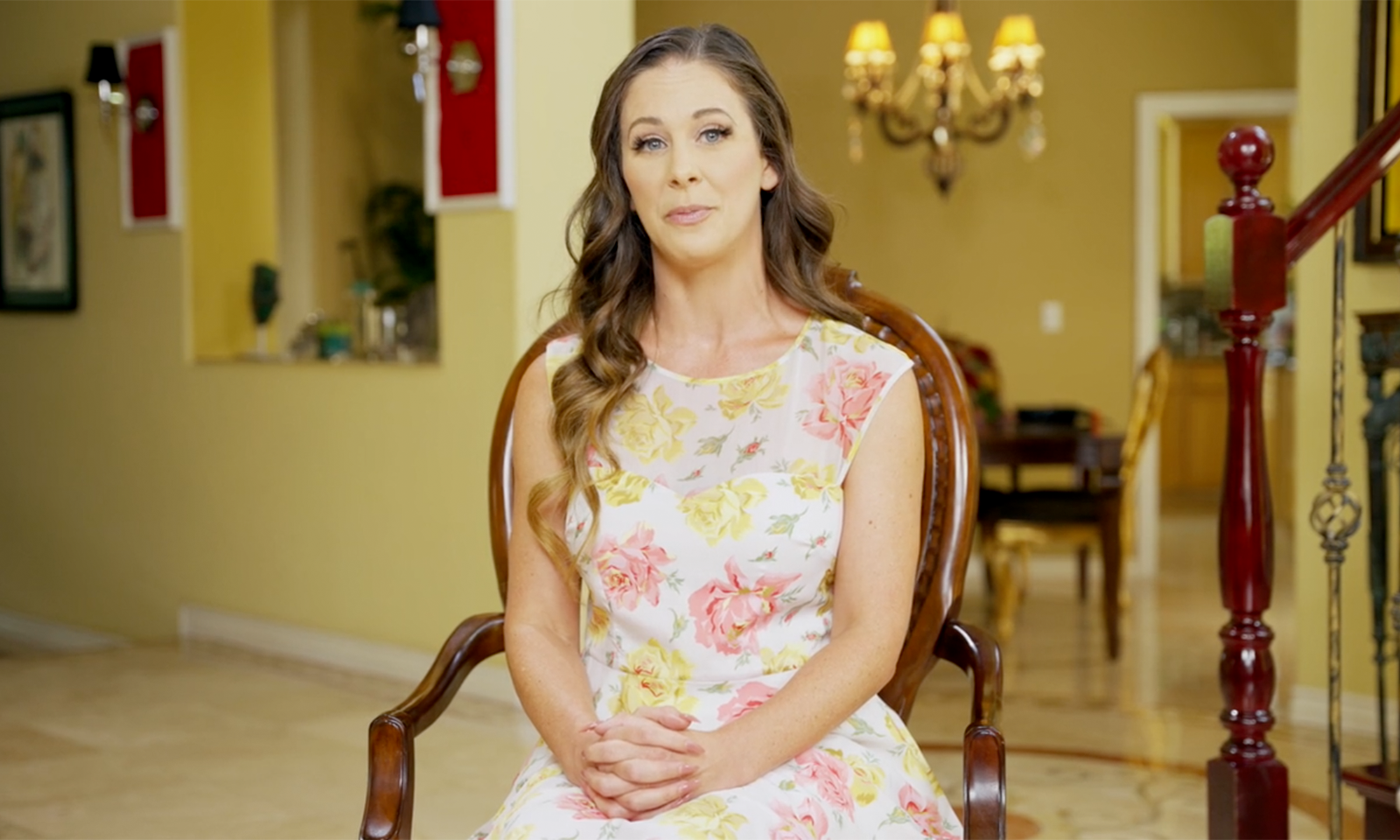 CYBERSPACE—Pornhub today released a new public service announcement on its homepage for site visitors in Virginia, Mississippi and Arkansas imploring them to contact their representatives and protest the age-verification laws for online adult content recently passed in each of those states.
The PSA features 2023 AVN MILF Performer of the Year Cherie DeVille, who last month appeared in a similar video for the website that greets visitors in Utah, where access to the site has been otherwise blocked in retaliation for a similar law that went into effect there May 3. 
Meanwhile, in Louisiana, where yet another age-verification measure took effect January 1 of this year, Pornhub is currently complying with the requirement using a state-sanctioned digital ID mobile app called LA Wallet—which was launched in 2018, making Louisiana the first state to implement a digital driver's license. According to a story today by tech site Ars Technica, a Pornhub spokesperson reported that Pornhub was one of the few adult sites to put an ID requirement into place in the state, and since doing so, "Pornhub's Louisiana traffic dropped by approximately 80 percent as adult content seekers presumably chose to visit sites that do not require ID."
DeVille underscores this point in the new video addressing Pornhub visitors in the aforementioned three states, noting, "As we've seen in other states where similar laws have passed, this just drives activities to other sites with far fewer or even no safety measures in place. This clearly demonstrates that poorly executed age verification solutions only make the internet more unsafe."
The Ars Technica story went on to add, "Pornhub reported that Louisiana users have already experienced identity theft as a result of the age verification law there. That's a big part of why Pornhub sees device-based age verification as a preferred solution, compared to submitting IDs or requiring facial scans—which forces all compliant adult sites to collect sensitive data that could be leaked and harm users."
Indeed, according to a CNN story published this morning, new Pornhub owners Ethical Capital Partners (ECP) have in recent weeks "lobbied Apple, Google and Microsoft to jointly develop a technological standard that might turn a user's electronic device into the proof of age necessary to access restricted online content." 
"We are willing to commit whatever resources are required to work proactively with those companies, with other technical service providers and as well with government," ECP partner Solomon Friedman told CNN.
"We are hoping that this dialogue bears fruit and age verification will be addressed once and for all," he added. 
The age-verification laws in Virginia, Mississippi and Arkansas have not yet taken effect, but are all set to next month. While Pornhub hasn't outwardly indicated that it plans to cut off access to the site in those states like it did in Utah, a company spokesperson told CNN, "If necessary, we will share next steps in the coming weeks." 
Industry trade group the Free Speech Coalition filed a lawsuit in Utah the day its age-verification law (SB287) went into effect seeking to have it overturned. The group then followed that up last week with a motion asking the court to suspend enforcement of the law until the suit is resolved.
See the new Pornhub PSA with Cherie DeVille here.