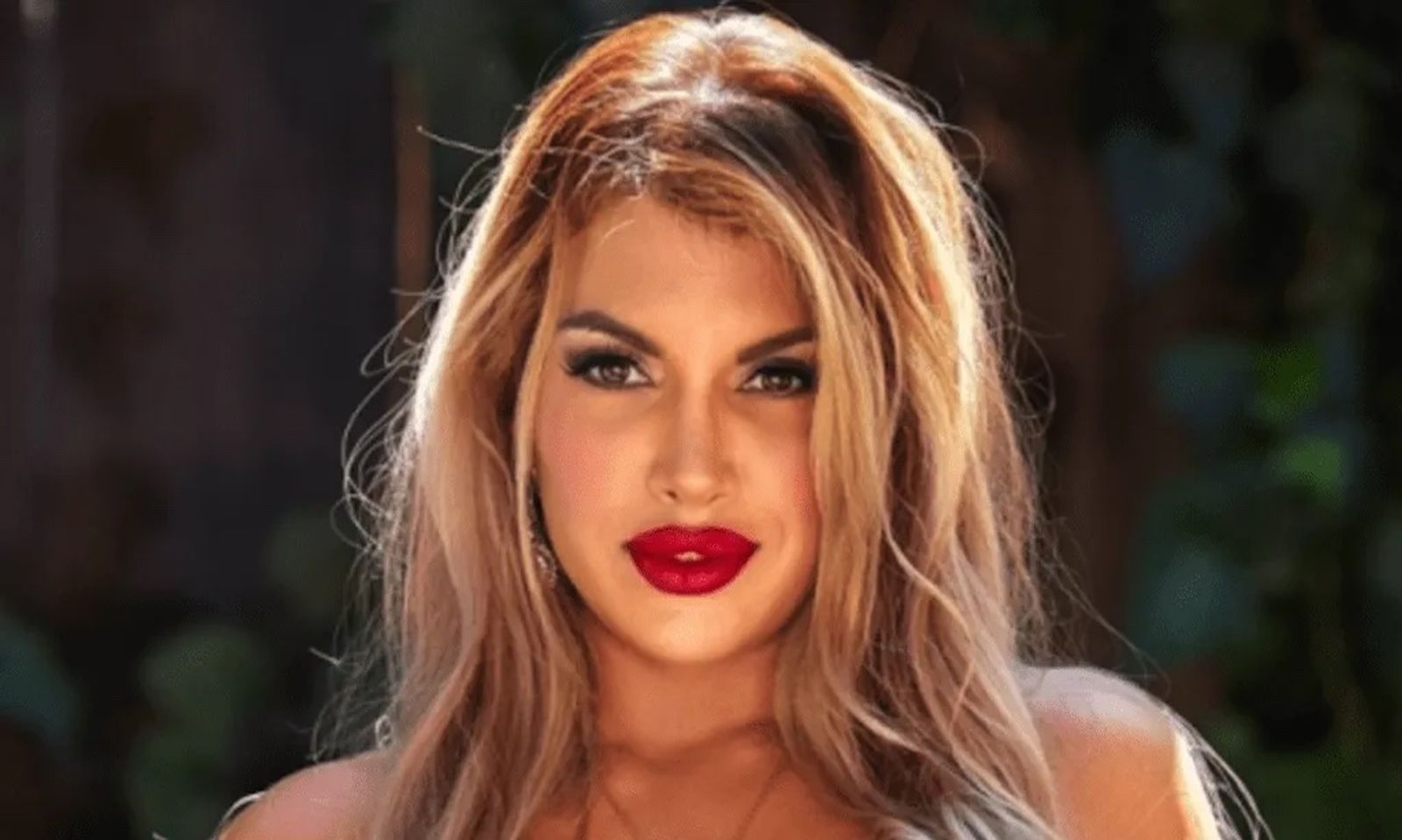 RANCHO CUCAMONGA, Calif. — Delays continue in the cases of adult performer Mercedes Carrera and husband Daemon Cins, who have now been incarcerated without a trial on child sex abuse charges for more than two years. The couple was arrested on February 1, 2019, and charged with sexual offenses involving a girl who was then nine years old. Carrera said in a public statement that the alleged victim is her own daughter. 
On Friday morning, according to court documents posted online, Carrera and Cins made another appearance before Judge Katrina West in San Bernardino County Superior Court, and saw their pre-trial hearing postponed — for the 12th time. The documents gave no reason for the latest delay, which came just two weeks after their previous hearing, at which a continuance was also granted.
Joshua Castro, the public defender who originally represented Carrera, has not publicly commented on the case in more than a year and it is unclear whether he continues to serve as her attorney of record. Court records do not show Castro appearing at any of Carrera's last five court appearances, with August 20, 2020, marking his last in-person appearance.
At a January 7 hearing, the court documents show that Carrera's public defender was relieved as her counsel due to an unspecified "conflict." But whether it was Castro who was relieved, or the public defender who appeared with her that day, Anthony Costanzo, was also unclear from the documents.
At the hearing Friday, February 19, Carrera's attorney was listed as Geoff Newman, a Rancho Cucamonga criminal defense lawyer who serves on the county's conflict panel, which is a pool of lawyers in private practice who contract with county to represent clients for whom a public defender would have a conflict.
Cins has been represented throughout by Nicola Fitzgerald of the San Bernardino County conflict panel because Carrera was represented by a public defender, creating a conflict between their two cases. But at Friday's appearance — at which Fitzgereald was present — both Carrera and Cins were represented by conflict panel attorneys.
After the 12 successive delays, the latest date for a pre-trial hearing in the Carrera-Cins case is now set for March 5, with a trial to start no later than April 26, almost 27 months after their arrest. 
Both Carrera and Cins face 10 counts of sexual penetration/oral copulation with a minor under 10 years of age, and one count of sexual intercourse/sodomy with the same child.