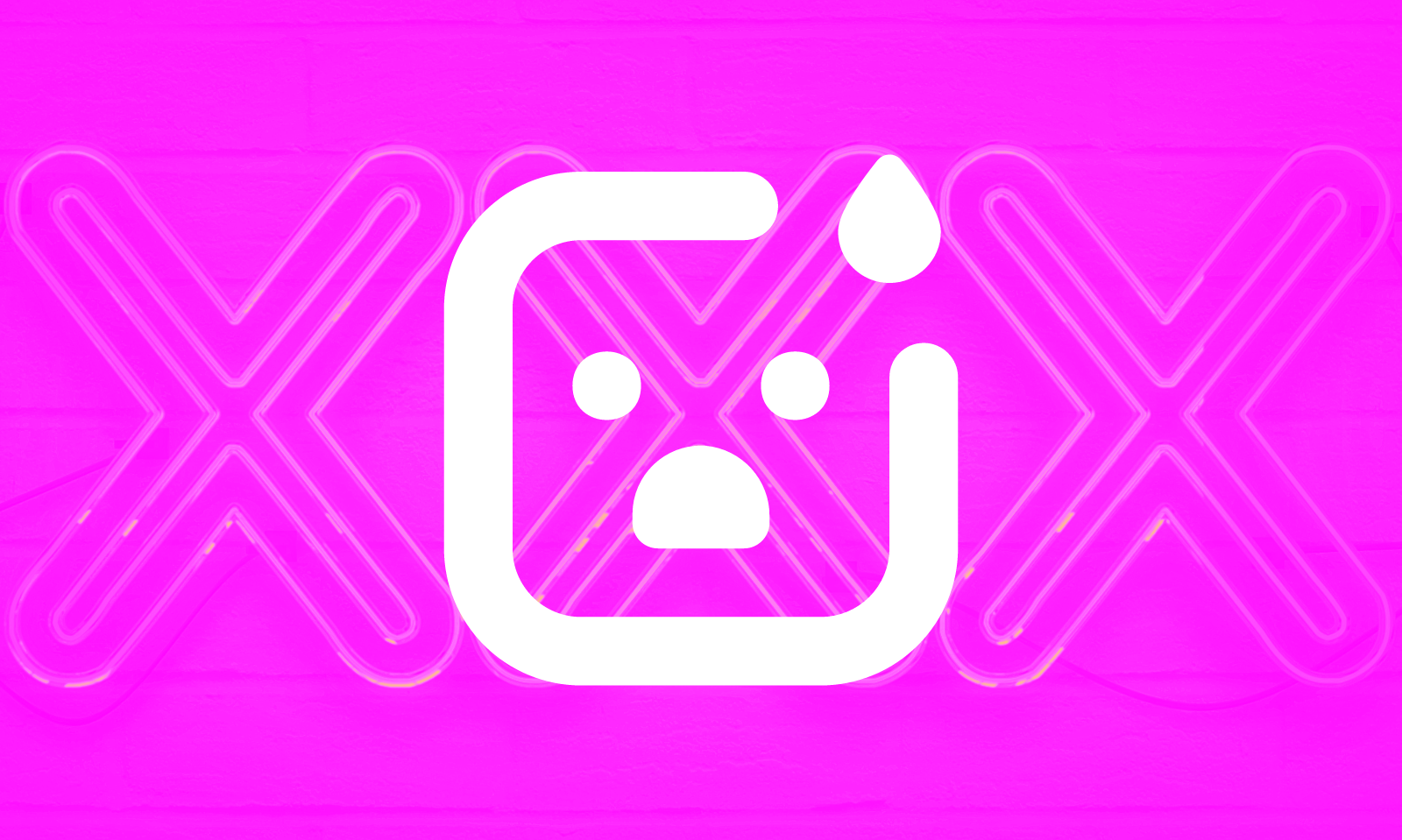 LOS ANGELES—Prominent anti-pornography activists and critics of the adult entertainment industry often base their arguments on the belief that violence is prevalent within the space of porn production. Critics of porn have claimed that more than 88 percent of all pornographic videos feature violence against women. Overwhelming evidence collected by sexual health researchers and psychologists over the years says such a claim is false.
As medical journalist Michael Castleman writes in Psychology Today, Australian researchers analyzed 23 porn-violence studies and found that violence in pornography is "rare." Of course, there are unfortunate exceptions, but the majority of cases of pornography that appears aggressive are products of consent and respect.
With this consideration, it is clear that anti-porn activists could be classified as relatively "naive" regarding consensual pornography and the ever-expanding world of BDSM, fetishes and kinks. "Scenes that appear violent to naive views actually involve consensual bondage, discipline, and sado-masochism, which is play, not violence," argues Castleman, referring to research findings.
This is consistent with most mainstream social science and psychological studies on pornography and "non-traditional" sexuality. While the adult industry is not completely devoid of predatory behavior, the vast majority of instances feature performers and producers relying on advanced implementations of sexual consent and respect for bodily autonomy. The evidence overwhelmingly shows "aggressive" pornography is nothing more than what "non-aggressive" pornography is: one or more people acting, consenting and dialoguing to craft a sexual scene.
An excellent example of this is highlighted by Emmy-winning filmmaker Suzanne Hillinger in her Netflix original documentary Money Shot: The Pornhub Story. Hillinger takes viewers on the set of a Bree Mills-led Adult Time production featuring adult performers Siri Dahl, Wolf Hudson and Johnny Hill engaging in a consent talk before engaging in a bisexual threesome. While a single case, a cursory search of any major adult tube site, like Pornhub or xHamster, shows a growing body of work focused on sexual education, mutual respect, pleasure and a culture of consent. This goes for BDSM-related content and other content creator-produced material featuring a wide range of fetish and kink practitioners.
All of this is additionally reflected in niche adult social networks like FetLife. Featuring literally millions of "kinksters," the company behind the platform saw the benefit—and a gap in the adult entertainment market—in developing an online community built for this expression. It just so happens that many kinksters, not necessarily the 10 million-plus members on FetLife, have carved out careers and side hustles producing BDSM and other fetish-oriented content that some "more vanilla" viewers would see as violent. It is a crucial point to consider. Most anti-porn groups refer to "aggressive" adult content as a clear self-validation of their views, but that is predicated on whether these groups have ever viewed adult content at any point in their lives. However, mindsets like these significantly rely on one's political and spiritual beliefs, life experiences, and their willingness to be open-minded to certain behaviors or sub-cultures outside their comfort zone. This is part of what leads to a moral panic. 
Stanley Cohen, a well-regarded criminologist who has long been credited with pioneering the theory of moral panic, studied how large groups of people react to the so-called "folk devils." 
Studying divergent youth countercultures in 1960s England, Cohen analyzed local news media coverage between two groups, mods and rockers, and riots between these two groups during the middle of the decade. While accepting the fact that some fights did occur between members of these two social groups, he authoritatively points to how the media exaggerated these fights, leading to national panic. In Folk Devils and Moral Panics, Cohen's groundbreaking 1972 review of media coverage on these topics, he postulated (though paraphrasing) that a moral panic ensues when a community or society holds an irrational, ubiquitous fear that someone or something is compromising its interests, values or welfare. Among the anti-porn groups, pornography—namely "aggressive" porn—is emblematic of this concept of moral panic playing out in mainstream media like films. Consider the recent film Sound of Freedom, starring Jim Caviezel. An independent film from a Christian film studio, it casts Caviezel as vigilante Tim Ballard and chronicles his work to counter sex trafficking and the exploitation of minors. 
With the release of the film to a fairly positive critical reception, anti-porn organizations, including ones that also purport to be "anti-trafficking" NGOs, have started fundraising off of it despite a large number of human trafficking rights activists and sex workers' rights groups criticizing the heavily disputed narrative behind the story told in the film. 
"I can ... attest that anti-porn activist groups have a long history of relying on sensationalized, fictional stories to support their narratives," said Dr. David Ley, replying to questions concerning the impact of the film. Ley, a clinical psychologist, explained to AVN that Sound of Freedom is a symptom of exploiting the moral panic that existed well before Caviezel was cast to star in a fictionalized "super-hero-esque" portrayal of Ballard.
Anti-porn groups "commonly use and create 'torture porn' narratives to incite strong disgust and emotional responses from people," explained Ley. "It reminds me of the 1962 Catholic anti-porn film Pages of Death, which helped create support for age restrictions on pornography." Pages of Death, a short propaganda piece advocating for censorship of content that was considered to be pornographic at the time, was a marquee example of anti-pornography groups going to the silver screen and other mass media channels to push arguments that advocate the censorship of porn. In this spirit, anti-porn groups and churches screened Pages of Death to scare the laity into lending support to social, political and legal efforts to stamp out porn—at the time, primarily magazines.
While Pages of Death and Sound of Freedom are completely separate films from different eras of American popular culture, the same treatment given to the former is now given to the latter. One of the challenges in reporting this analysis was analyzing modern anti-pornography activists' use of mass media products such as Sound of Freedom to continue decades-long campaigns against the adult entertainment industry. Luckily, an exhaustive search yielded some results.
The National Center on Sexual Exploitation (NCOSE) published a blog post on August 1 calling to action supporters who've seen Sound of Freedom to contact their elected officials to end what they consider to be the "illegal sex trade."
At the bottom of the post, NCOSE solicits donations for its "Law Center" as one way to "take action"—specifically, by helping it file lawsuits "on behalf of survivors, to pursue justice from the major corporations that facilitated and profited from their abuse." The trouble is, the NCOSE Law Center is also actively engaged in battles against legal pornography on numerous fronts, and any donations to its coffers are in effect a show of support for those efforts as well. Furthermore, NCOSE has exercised blatant censorial tactics against mainstream companies and NGOs like the American Library Association, the retailer Walmart, and social networks, for which it has garnered significant criticism.
It isn't that critics of Sound of Freedom aren't concerned with countering human trafficking and fighting sexual exploitation. They all are very concerned—including the professionals criticizing the film for glamorizing human and sex trafficking victims' advocacy and aftercare. "The work of combating sexual labor exploitation is not sexy or glamorous," said Blair Hopkins in an email to AVN.
Hopkins is the executive director of SWOP Behind Bars, an advocacy group focused on promoting the rights of sex workers, trafficking victims and those communities, with emphasis on those currently incarcerated or about to receive re-entry.
Hopkins added: "It is not an action movie. It is work that requires massive teams of woefully underfunded governmental and non-governmental agencies, nonprofits fighting for political and community buy-in to improve systems, impact cultural norms, and hand-hold survivors through the extremely messy process of recovery by meeting them where they are at emotionally, legally and psychologically."
This was covered in Hillinger's documentary. The subject of discussion in the documentary was non-consensual intimate imagery and child sexual abuse material (CSAM) being found on the adult tube site Pornhub.
Following a New York Times column by journalist Nicholas Kristof entitled "The Children of Pornhub," right-wing social media agitator Laila Mickelwait became a large source of instigation that led to a viral social media campaign that saw reactions from members of the Canadian Parliament and major credit card companies, which went after parent company MindGeek (now re-named Aylo), in turn impacting the ability for Pornhub creators to cash out earnings from ad-share.
Again, Mickelwait instigated the "Traffickinghub" social media campaign, lumping together entirely separate phenomena: legal sex work and legitimate human trafficking crimes.
Even after MindGeek was acquired by Ethical Capital Partners (ECP) a few years later, public figures like Mickelwait utilize descriptions of Pornhub as a "crime scene" or say it is rife with violent pornography. But those characterizations bear little resemblance to what Pornhub actually looks like—especially after ECP has drastically upended its public-facing image.
ECP has put faces to names with media appearances, comments on public policy issues in the United States, and the promotion of key executives to new positions to guide branding and messaging from the top down.
Critics of the industry justify claims of rampant violence, abuse and exploitation by pointing to something as simple as a category term or a search engine optimization keyword. Terms like "teen," to such critics, connote a catering to those with an attraction to minors, when in reality, "teen" and similar terms and keywords are used strictly as descriptors for performers of legal age, 18 years old or above.
Another offending term is "slave." To critics of the industry, this term normalizes and targets those who are interested in or openly engage in sexual slavery and trafficking, which are crimes in most jurisdictions of the world. In reality, "slave" is used as a term to describe bondage play, goddess worship or virtual kinks. No one is actually a slave in this context. Humans like a wide range of sexual activities that are legal and consensual.
The same goes for performers and content creators who appear in fetish and kink-oriented scenes that might seem "aggressive." But, there is personal consent at the heart of all of this. Anti-porn groups collectively fail or openly refuse to recognize any of this because it detracts from messaging, advocacy and credibility they've built up with their like-minded supporters.