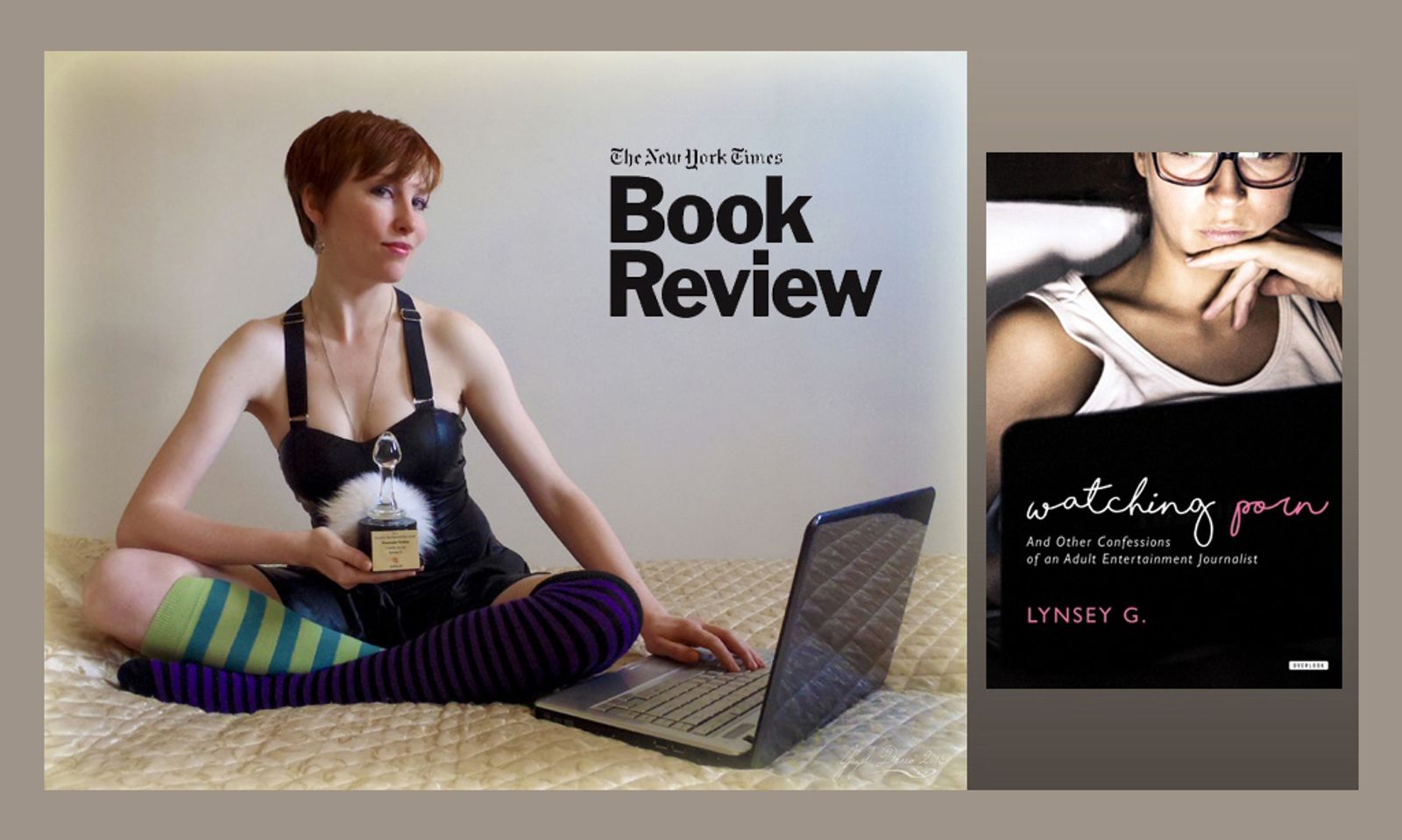 NEW YORK—Former Editor-in-Chief of adult industry magazine WHACK! and Feminist Porn Award-winning director Lynsey G's newest book, "Watching Porn (And Other Confessions of an Adult Entertainment Journalist)" has received a positive review by The New York Times Book Review.
"It's not everyone's idea of a lucky first break," writes NYT Book Reviewer Meghan Daum, "but as Lynsey G tells it…it turns out to be an ideal fit." Daum goes on to write, "As much as 'Watching Porn' is about bodies and sex, its core subject is work and money, specifically in the gig economy…[She] positions her book in part as cultural analysis of pornography's complicated but inextricable relationship to social movements like feminism and queer (not to be confused with gay) visibility…[with] marvelous bits of erotic trivia."
To read The New York Times Book Review of Lynsey G's "Watching Porn" in full, click here.  
"I'm humbled and honored that the New York Times has not only reviewed Watching Porn—but liked it!" says Lynsey G. "I hope that this positive attention from one of the premier book reviewers in the world will help shed a light on the legitimacy of porn as a subject of cultural analysis, critique, and celebration!"
"Watching Porn" may be purchased at most North American booksellers, both brick-and-mortar and online:
Lynsey G co-founded the adult industry magazine WHACK! in 2009, exploring the rise in women's porn consumption and reevaluating the undercurrents of feminism within a stereotypically male-run industry. Taking her experience of nearly a decade of covering the business, trends, personalities, and ethics of adult entertainment, "Watching Porn" is a provocative book, which Playboy calls "a cultural analysis [which] explores how challenging it can be for women to function in the world's most provocative…industry," and David Ley, Ph.D. calls "A valuable and insightful contribution to our ongoing dialogue about the role porn holds in society today, and what role we believe it should hold, in a responsible and ethical formulation of modern sexuality."
Lynsey G is currently in the middle of scheduling a nationwide book tour to go along with the release of "Watching Porn;" to inquire about a reading or signing at your venue, contact Lynsey G. directly at [email protected].