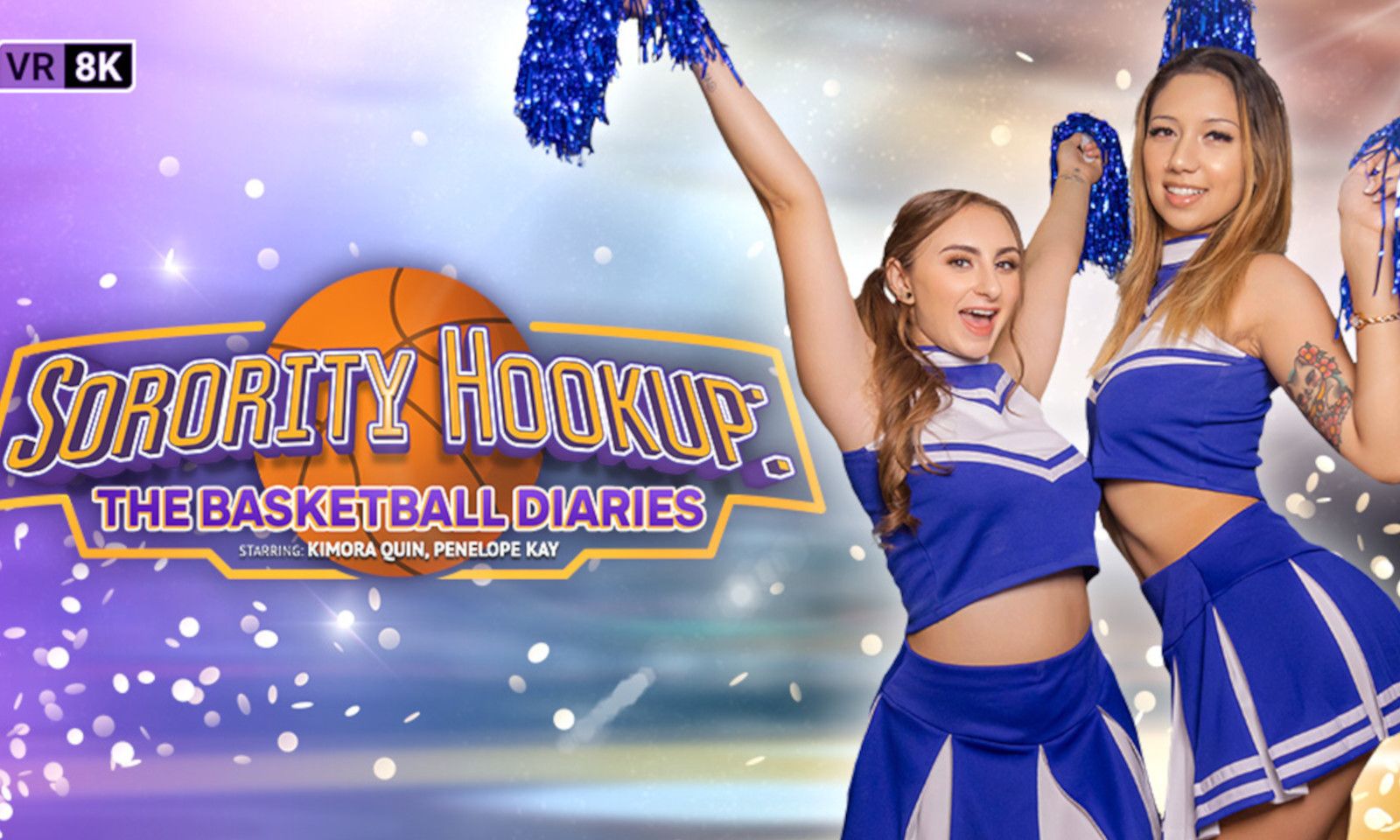 LOS ANGELES—Penelope Kay, Kimora Quin, India Taina, and Sisi Rose star in three new virtual reality scenes available now at VR Bangers.com.
In "Sorority Hookup: The Basketball Diaries," cheerleaders Kay and Quin are sitting in the stands "watching you and your friend playing basketball. They'll be so eager to cheer you and find out which one is a better player, they're even going to make a bet that whoever wins the game, wins the girls, too."
To watch the scene, click here.
Cosplay fans will get a chance to see Sisi Rose don a superhero costume in "Shazam: Mary Marvel (A Porn Parody)," a new scene from VR Conk where "you become Shazam himself, but after you're granted super powers, you get punished by the Wizard for misusing them and for breaking the rules. Now you're trapped powerlessly in the Shazam suit until your sexy stepsister (Rose) uses some of her powers to release you and then get intimate with you."
To watch, click here.
At VR Bangers Trans, "you're not only going to take a tour of Brazil, but you'll also spend some time with a sexy trans girl (India Taina) through a dating app who'll agree to show you around. You'll get a chance to try traditional Brazilian food (like feijoada), and she'll also demonstrate to you the Brazilian dance samba. But the action takes a turn when she wants to give you a tour of her body."
To watch, click here.
For more information, visit VRBangers.com and follow the brand on Instagram and Twitter.
Pictured: Penelope Kay, left, and Kimora Quin.