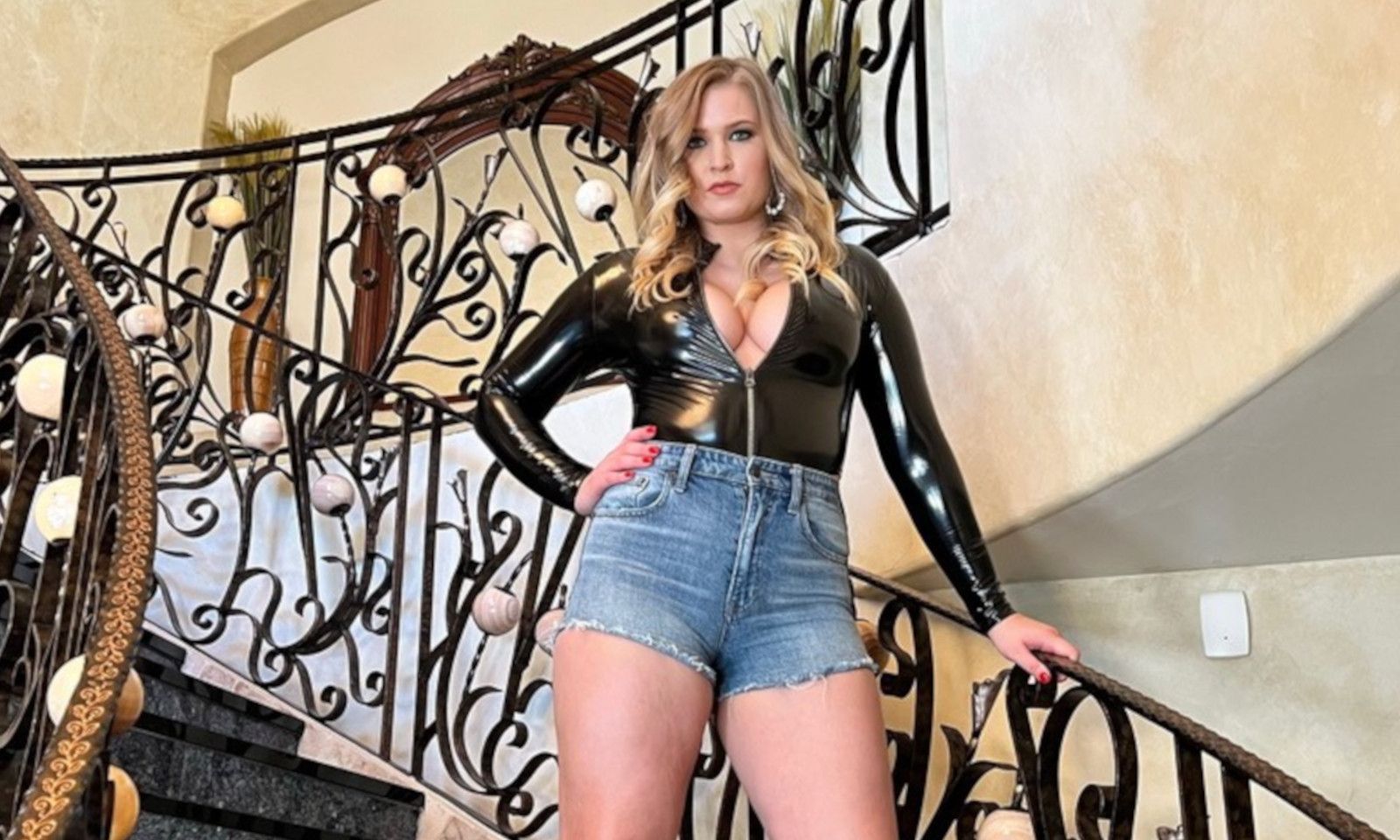 LOS ANGELES—The Flourish POV, the sister site of TheFlourishxxx.com, debuted two new scenes featuring two of its Flourish Brand Management signed talents, Daisy Diva and amateur newcomer Stephanie Love.
"Marcel had reached out to me when I had some commercial work to do in Atlanta and we made it happen," she said. "The POV was done a couple of months ago, but we never got around to putting it out. We plan to do some more work down the road for our fans."
Shred echoed his co-star. "Thanks to Daisy and The Flourish for giving independent creations a lane to be heard and seen more," he said. "Since this POV more big names I have attracted to shoot with, and the momentum is real."
To watch the scene, click here.
The Flourish has also released a new scene starring Stephanie Love and Miami Playhouse.
"I was at a Flourish shoot house making tons of content with performers and Playhouse hit me up to do something and I was like why not? I love to perform in front of a camera and want the world to see," Love said.
Playhouse added, "Shooting with Stephanie Love was amazing, her feel, her looks, and she makes constant laughter. Also, thanks to TJ for having me over to be creative with different talent in the South Florida Flourish shoot house the week we did it!"
To watch the scene, click here.
Love also headlines a new three-way scene available now at The Flourish XXX.
The pierced and tatted MILF joins Brick Cummings and Experience Black in the scene which opens with Love climbing on top of the pool table and then taking a hard banging before moving on to the couch where her men take turns with her until the climactic finish. The scene, which was directed by The Flourish CEO TJ, is available here.
Love, who is a former Mormon from Utah and self-described nympho, recently signed with The Flourish for management. She praised TJ and her costars, saying her debut scene went beyond her wildest expectations.
"OMG this was my first threesome on screen, and it was simply amazing," she said. "The boys, my Flourish team, made sure I was very comfortable on the pool table and catered to me but also gave me tons of great dick. TJ was simply in a zone filming, and he won't tell you but there was this part where he did a slide under me and them like sliding into home base to get the PERFECT shot. I could have not asked for anything more. This scene has been my fastest growing scene out the gate ever and I'm so proud."
Experience Black, aka Massage by Black, said he enjoyed the vibe Love brought to the set. "I had seen Stephanie's work before and so when TJ told me she signed to our Flourish Brand Management I knew we would work together," Black said, "and she did not disappoint. Her body is amazing, but her vibe is so infectious it's awesome. Can't wait to do more work with her as we have some plans in the work all of us."
TJ also praised the performers, reiterating his commitment to providing fans with high-quality porn.
"This is what I do," he explained, "bring super talented people together and say let's make ART. Nothing stands in our way from delivering fire content."
Meanwhile, on the Flourish Amateurs site, TJ has released "Amateur Milf NoFaceMom77 vs Brick Cummings."
"Brick and I got to spend the afternoon in Nashville with some good eats and live music prior to us laying our hands on each other," said NoFaceMom77. "Let's just say the build-up was intense and he's a great mother fucker. I want more!"
"She was cool to work with and it was a great time in Nashville that we spent with others," Cummings said. "I like how our collaboration was on the idea we came up with and she felt great all the way. Can't wait to do more with her!"
To watch the trailer, click here.
Love is represented by 101 Modeling. For booking information, click here. For her OnlyFans, click here. Daisy Diva, Marcel Shred, Experience Black, Brick Cummings, and NoFaceMom77 are also on OnlyFans, @daisydivasub, @marcelshred, @massagebyblack, @brickkummings and @nofacemom77, respectively.
For more updates follow The Flourish, Daisy Diva, Marcel Shred, Miami Playhouse, Stephanie Love, Experience Black, Brick Cummings, and NoFaceMom77 on Twitter at @TheFlourishxxx, @DaisyDivaSub, @marcelshredpov, @Playhousefans, @lovestephanie22, @Experience_Blck, @brick_cummings, and @RealNoFaceMom, respectively.
The Flourish is also on TikTok and ManyVids.
For more information, visit TheFlourishXXX.com.
Pictured: Daisy Diva.