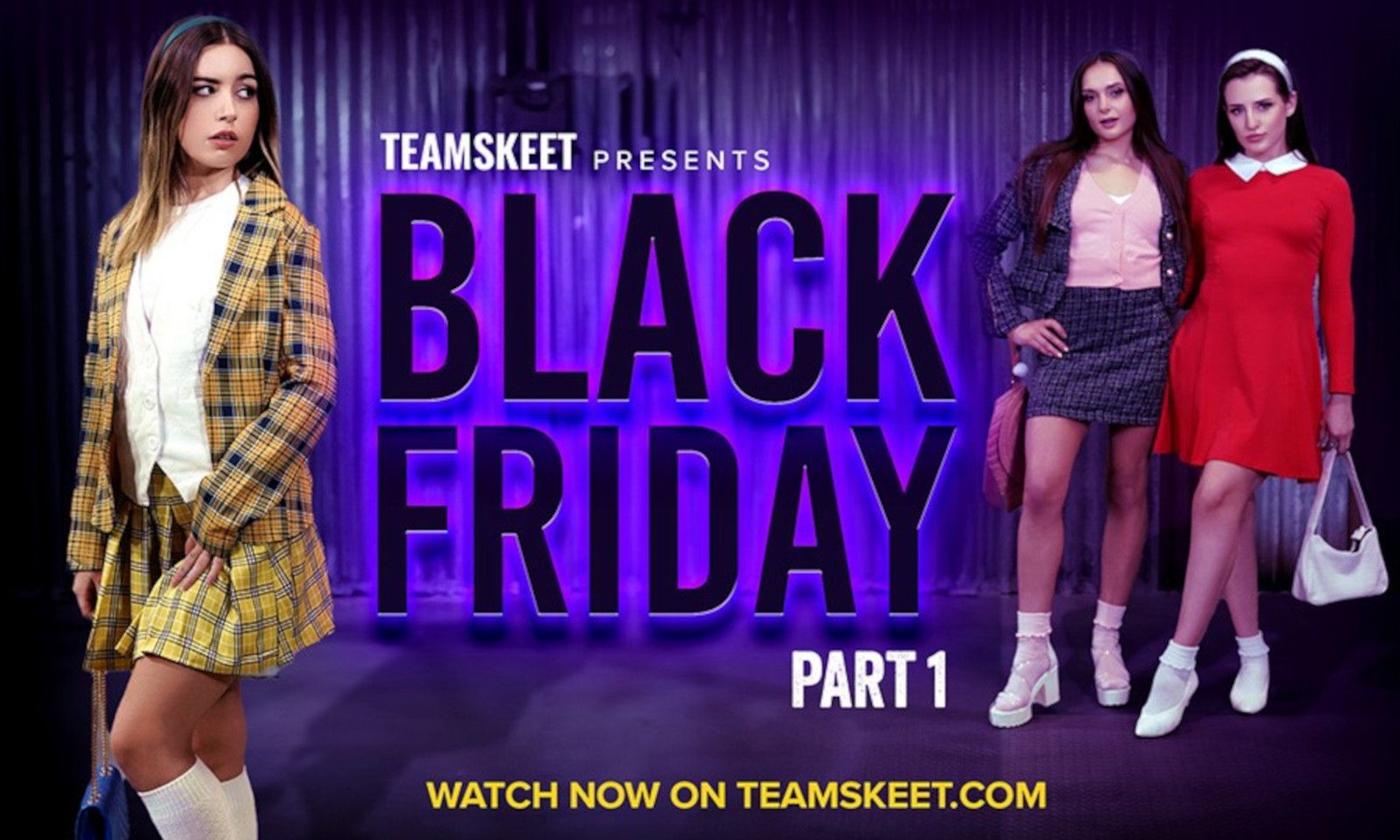 MIAMI—TeamSkeet has released "Black Friday Part 1: Limit Exceeded," the opening installment of the series on BFFS.com, starring Chanel Camryn, TeamSkeet's AllStar of the Month.
The new scene follows Camryn and her friends (Aften Opal and Aubree Valentine) who have a serious addiction to shopping. They love the rush of buying their favorite things. So when Black Friday arrives, the girls can't contain their excitement. As their shopping spree goes on, the girls eventually hit their credit card limits and aren't able to buy the rest of the clothes they want.
Valentine starts to sneak some of the items into her purse, with the other two girls following suit. Eventually, they are confronted by the store's clerk (Kyle Mason), so he checks their bags and sees that they're taking way more than they can afford. He threatens to call the police, but the girls offer him a sexy deal in exchange for the clothes.
Part two is scheduled to premiere on Nov. 22 on TeamSkeet.com.
For more information, visit TeamSkeet.com and follow the brand on Instagram and Twitter.