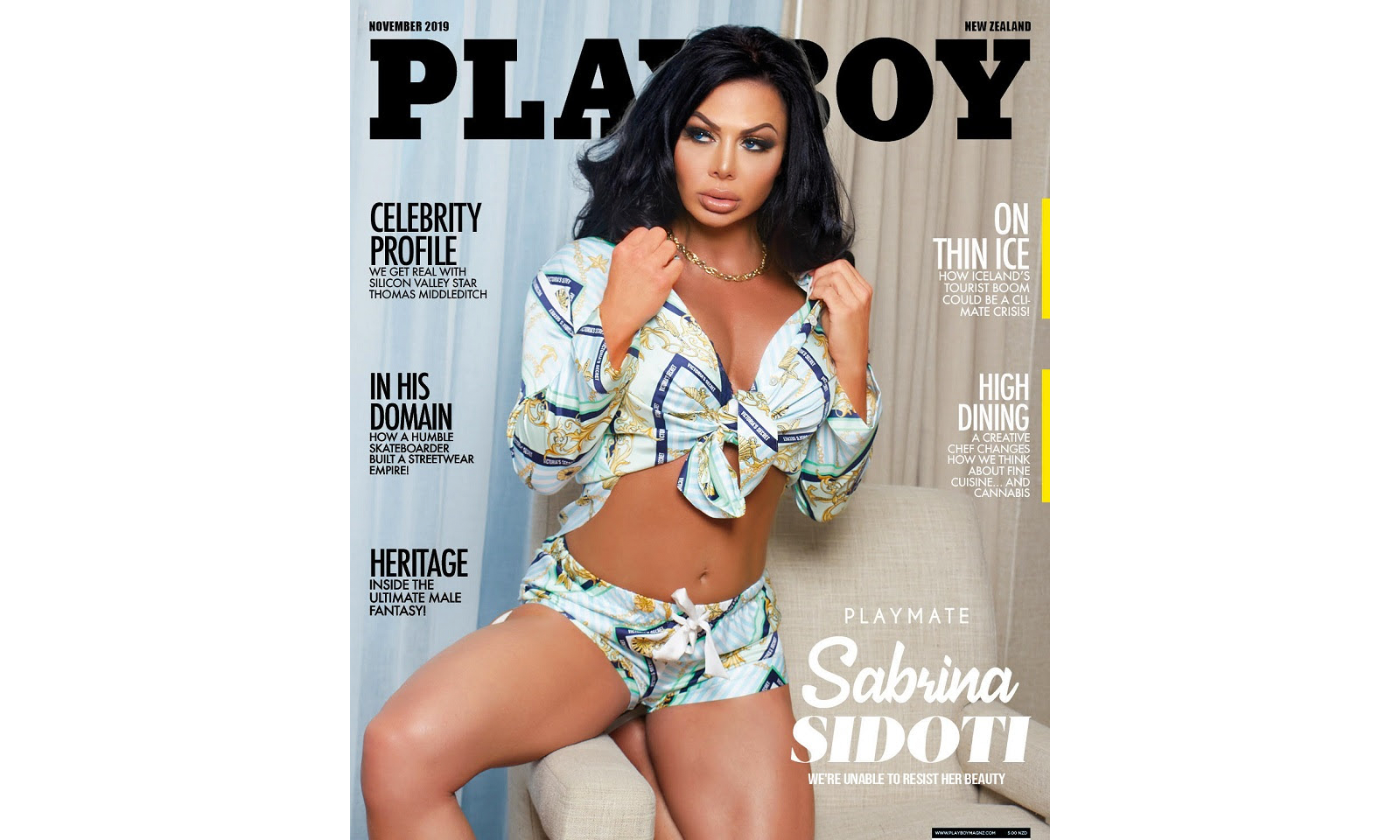 WELLINGTON, New Zealand—Sabrina Sidoti is the cover model of Playboy Magazine New Zealand's November 2019 issue.
"So much thanks to Playboy New Zealand for putting me on the cover and making me look so amazing in these beautiful photos," said Sidoti. "I've been a big fan of the Playboy brand for many years and it's incredible—and kind of crazy!—to see yourself on the cover. I'm blown away!"
The just-released issue of the legendary men's monthly showcases the raven-haired Florida beauty modeling a flirtatious nautical-themed Victoria's Secret two-piece PJ set; she also appears in a racy pictorial and centerfold layout that will leave fans breathless.
"I love the idea of personal improvement … I'm going to let you in on a little secret about what excites me," said Sidoti. "My biggest turn-on is inspiring others to work hard, build discipline and crush their personal goals so they can find fulfillment in every single day. If I'm doing that, I'm happy."
To find inspiration with Sabrina Sidoti, follow her Twitter @SidotiSabrina and Instagram @sabrina_sidoti.