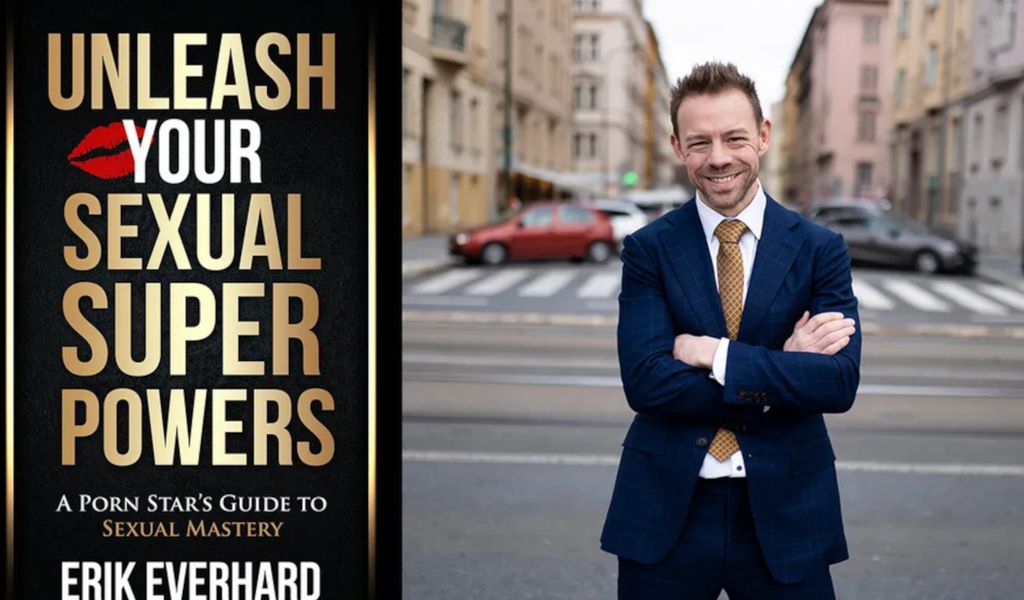 LOS ANGELES—The print version of Erik Everhard's self-help book for men, Unleash Your Sexual Superpowers: A Porn Star's Guide to Sexual Mastery, is now available for pre-order. The book arrives on Oct. 13 along with a free digital version that comes with every order.
To pre-order the veteran adult performer's book or to order the now-available eBook for Kindle or the audiobook for Audible, click here. 
"It's an unbelievable privilege to have my book published by Lifestyle Entrepreneurs Press," Everhard said. "Giving men the chance to actually apply the skills I've acquired from years in the adult industry is immensely gratifying. No one should ever feel inadequate in the bedroom, and using my book as a guide will help build confidence and achieve gratifying intimacy they didn't know was possible."
The book's website, SexualSuperpowers.com, is offering pre-launch book deal packages where each tier of multiple book purchases adds additional perks, including one-on-one coaching. For more details, click here.
With his years in the adult industry, Everhard shares with readers his wealth of knowledge that will enable heterosexual men to take their sex life to the next level. The book features step-by-step guides, chapters dedicated to specific skills, Everhard's personal stories and more.
For those seeking hands on, one-on-one training that personalizes the education found in the book, Everhard is taking on clients for skills training and individualized intimacy coaching that goes beyond the book's contents.
For more information, or to sign up for individual training, visit ErikEverhard.com.