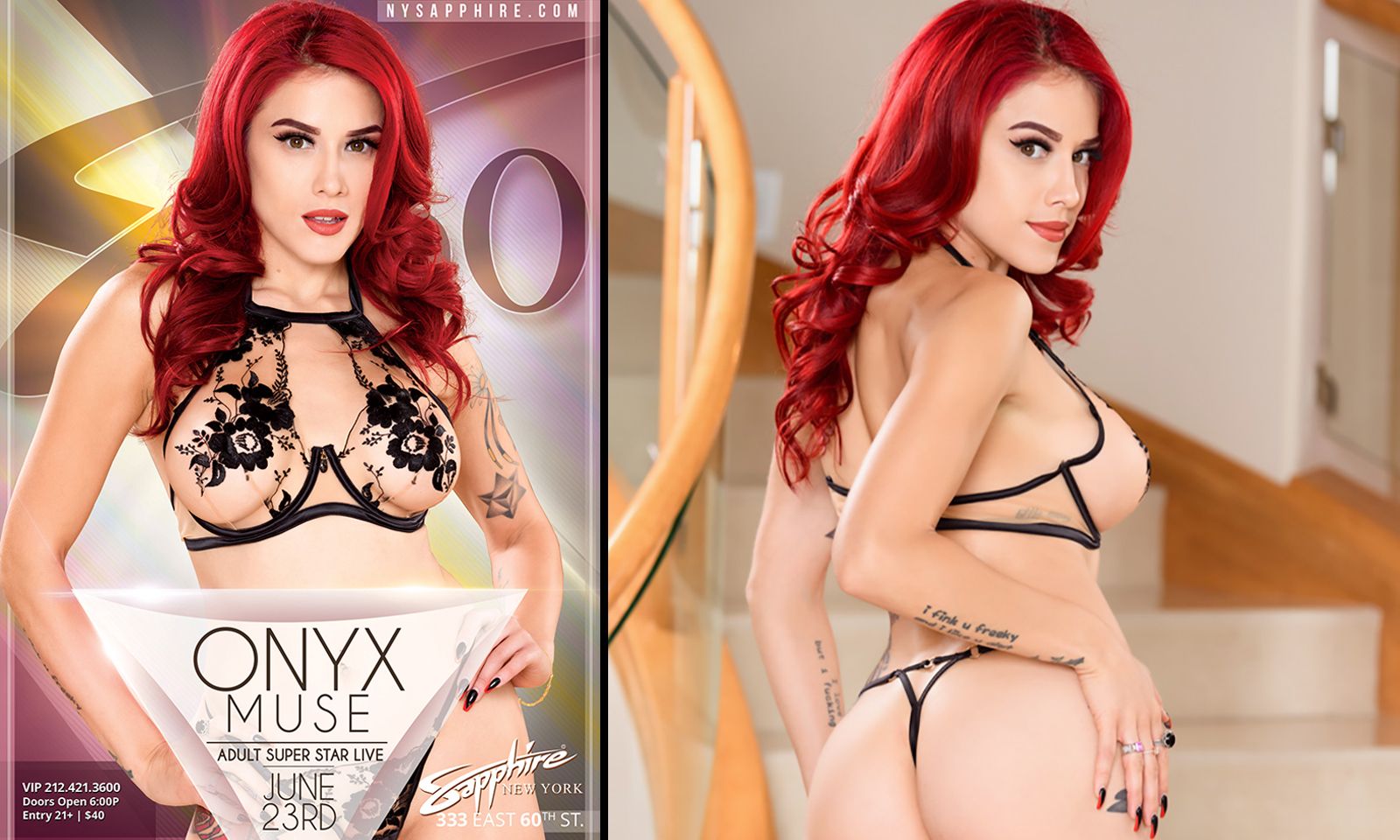 NEW YORK—Adult star, dancer and cannabis advocate Onyx Muse talks FinDom and gives a pole-dancing lesson as the featured guest on the "Faded Truth" podcast.
On "Faded Truth," host Angela Martinez digs deep with a focus on breaking stigma in cannabis, creativity, mental health and wellness, taboo, and food.
"I had an amazing opportunity to do a follow-up episode with Angie on 'Faded Truth' to discuss and provide more insight on the FinDom content I offer on OnlyFans," Muse remarked. "We had been keeping in touch on Instagram, so I love that I was able to give some education on how it works and possibly provide inspiration about this very unique niche. 
"We had such a great time at a pole fitness studio where I train for my feature shows, and I even got to give her a little pole lesson. I feel blessed to reconnect with her to drop inspiration that there is a broad range of content to offer on OnlyFans other than the typical, expected content. 
View Muse's appearance at the show's official website,
FadedTruth.com
.
For more information, follow "Faded Truth" on Twitter
@FadedTruth89
.
Muse has also announced that tonight, she will bring her feature stage show to the Sapphire 60 gentlemen's club in New York City.
"I'm super ecstatic about dancing again in New York City," Muse enthused. "It's one of my favorite cities to perform in and I have so many friends there. Sapphire is by far one of my favorite clubs."
After her Friday night dance performance, the star will also hold a meet-and-greet session. Fans will be able to get an autograph or picture with her, as well as purchase some of her keepsake collectible merchandise.
Sapphire 60 is located on Manhattan's Upper East Side, at 333 E. 60th St., New York, NY 10022, and is open weekdays from 6:00 p.m. to 4:00 a.m., from 7:30 p.m. to 4:00 a.m. on Saturday nights, and from 10:00 p.m. to 4:00 a.m. on Sunday nights. A proper ID and attire are required. 
For more information about Muse's appearance at Sapphire 60 or the club's VIP amenities, visit the club's
website
or call (212) 421-3600.
Muse is represented by
The Lee Network
for feature dance appearances. For bookings, contact The Lee Network by calling (323) 850-6111, or email
[email protected]
. 
Fans are invited to follow Muse on Twitter @OnyxMuseXXX, Instagram @domomonster7, and Playboy.
Visit Muse's official website at OnyxSocialClub.com.