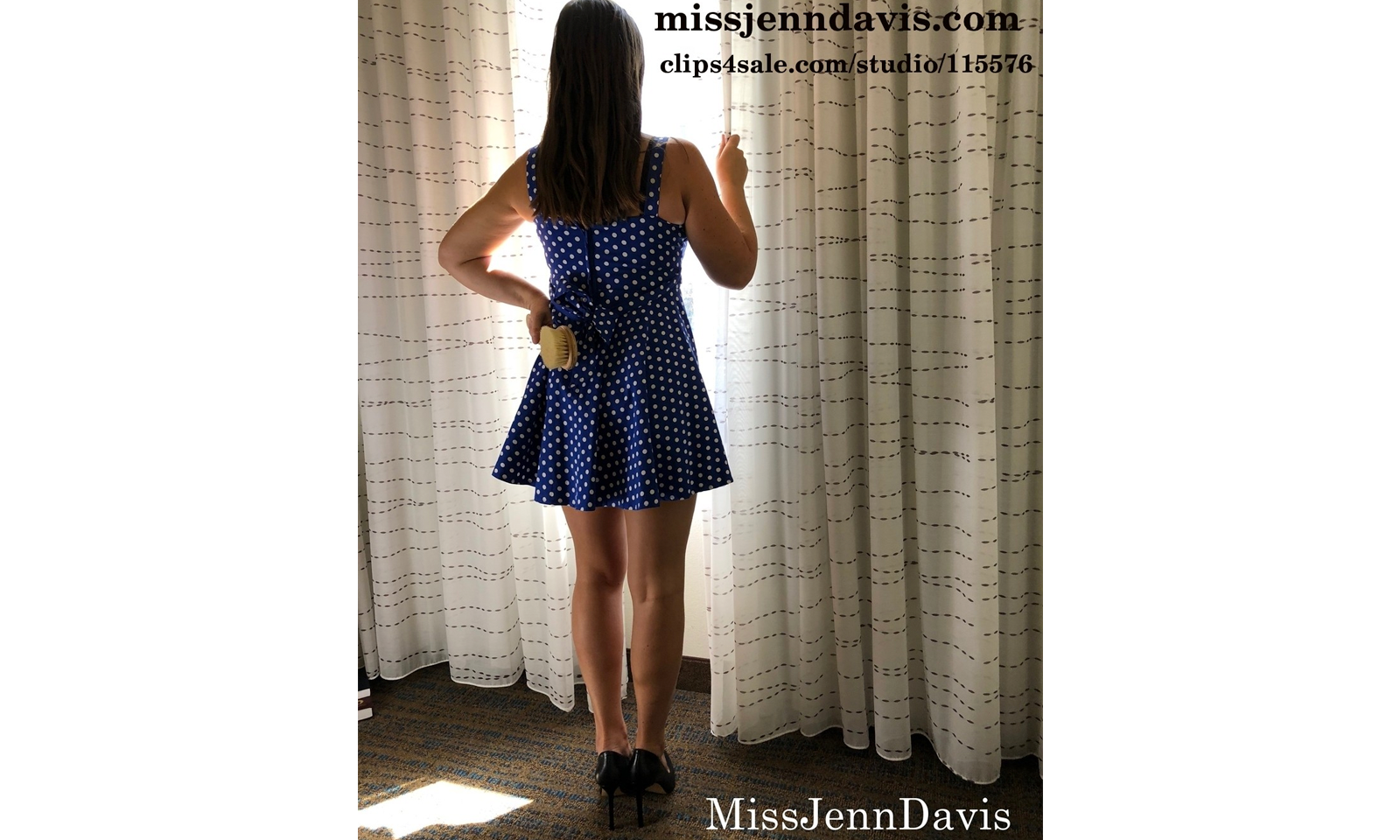 VANCOUVER, Canada—Miss Jenn Davis—known for creating ABDL/Diaper fetish content—has several appearances scheduled in the coming weeks in the U.S. and Canada.
She is scheduled to be in Las Vegas Jan. 19-22, in Los Angeles Jan. 22-23, Orange County Jan. 24-25 and then Vancouver for the Taboo Naughty But Nice Sex Show, slated for Feb. 8-10 at the Vancouver Convention Center.
Jenn Davis, a professional disciplinarian and performance artist, will be in her element at Taboo in an environment that "provides an upscale adult playground dedicated to enhancing lifestyles, encouraging romance, personal betterment and all things Taboo ... entertainment, provocative and educational seminars, unique shopping, fashion shows and live demonstrations" according to TabooShow.com.
Miss Jenn D will be at the Clips4Sale booth and will be available to sign autographs and take pictures with fans. Miss Jenn Davis will also be available for any media inquiries during this time including podcast, radio, print or television interviews.
"I am excited to meet up with my fans," Miss Jenn Davis said, adding "it's quite an honor."
Clips4Sale is home to more than 200 video and audio clips produced by Miss Jenn. She is one of the top stores in her chosen fetishes and ranks among the Top 10 for audio content on Clips4Sale. Miss Jenn Davis has even earned the distinction of creating the Largest ABDL Fetish Audio Library. A truly impressive collection, and a truly impressive feat, considering her store opened less than two years ago while Clips4Sale has been active for over fifteen years.
In addition to her library of video and audio content, Miss Jenn Davis provides a number of other services. Miss Jenn Davis performs as a spanking model (as a Top), a PSO and a fetish model. Second only to her ABDL content, Miss Jen Davis is known for her expert skills as a disciplinarian. Touting one of the most exquisite collections of corporal punishment content. Phone calls, in-person sessions, and custom clips are also offered on her website, MissJennDavis.com/. Phone calls can be scheduled in advance by contacting Miss Jenn Davis directly or can be placed though NiteFlirt or iWantPhone, though NiteFlirt is her preferred method for calls.
Can't catch her in real time? Miss Jenn Davis takes custom requests for video clips and scheduled phone sessions via her website. Follow the contact forms listed below to get your session set up with a top Dominatrix talent.
Miss Jenn Davis' website is also the site of her own blog, which is regularly updated information ranging from the release of new clips to seasonal-themed spanking artwork and everything inbetween. Her blog features over eight hundred entries spanning only four years and continues to see regular updates.
"I'm looking forward to meeting spankos, ABDLs, subs & Fetish connoisseurs at the Taboo Show. I don't do too many 'live appearances' so I hope that my fans will make an extra effort to come see me," she said.
If you would like more information about this topic, contact Miss Jenn Davis email at [email protected] at MissJennDavis.com/p/contact.html.