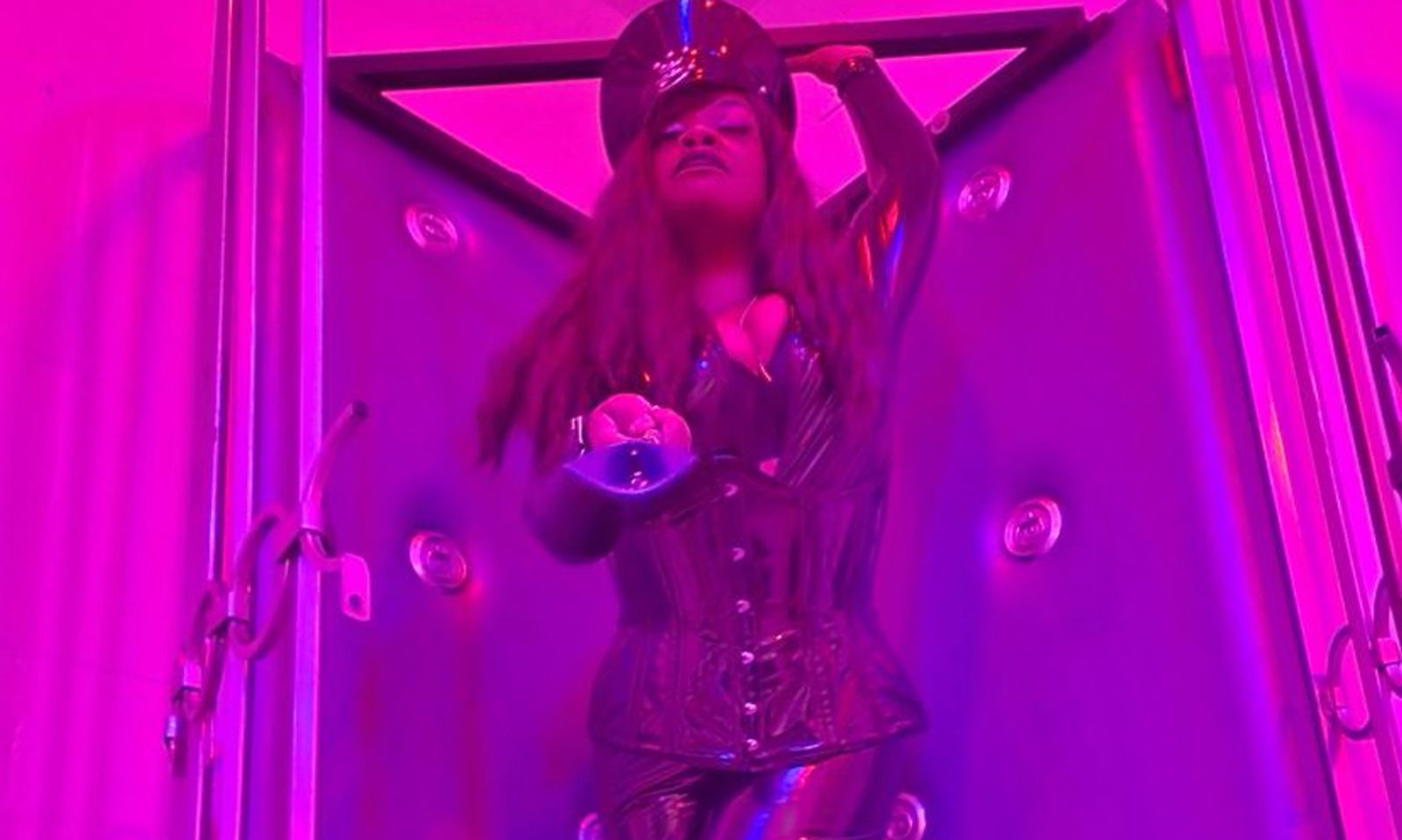 CYBERSPACE—Mistress Mia Darque recently guested on "The Weekly Hot Spot" podcast for a two-part show giving advice on female domination and why submissives do not need to be shy about going to a BDSM convention like DomCon.
"The Weekly Hot Spot" is a BDSM advice podcast, hosted by Mistress Oliva and Ms. Erika. The pair are active in the fetish scene and provide distance domination over the phone. Their show offers candid conversations about sex, fetish, BDSM, kink, phone sex, and even vanilla erotic pleasure.
Darque is a professional dominatrix with over 20 years of loving dominance in the kinky lifestyle and community. She is also a BDSM educator at Sanctuary Studios in Los Angeles and serves on the board of DomCon where she is actively working with its conventions in Los Angeles and New Orleans.
Olivia and Erika asked Darque about hesitations and fears men might have of bad experiences in kink.
Noted Darque, "There's no such thing as good times all the time. You can't have one hundred percent control over it. It might go well, it might go very well. But it also might flop. When those moments come along, you have to step back for a second, rearrange yourself, see where you might have been a part of that equation, or realize other parts that didn't work out the way they were supposed to, and eliminate that. Go back out there, and do it again. If you fall off the bike, you don't just become scared of tires."
"What could I expect at this type of event?" Ms. Erika asked regarding DomCon NOLA.
Explained Darque, "I like to think of it as a fetishy, friendly, family reunion in New Orleans. The host hotel is great to us… The classes that we have, the teachers that we get to come in… We've had some of everybody, not just from the United States, but from Canada, Mistress Jaguar of Mexico, Goddess Cleo from the UK, Mistress Gabrielle from Australia. We literally have folks that come in from everywhere on the planet… It gets a little more fun every time. This year is our 20th year… There's no telling how it's going to be, especially with the second line parade, because we go all out."
"The Weekly Hot Spot" episodes with Darque can be found here and in this link.
Darque will be at DomCon New Orleans on Oct. 26 to 29 and information can be found at DomCon.com.
Darque is also presenting The Black and Blue Party at Sanctuary Studios in Los Angeles on Nov. 1. Go to femdomevents.com for details. 
Find and follow Darque on Twitter, Instagram, and Fetlife. For more information about Darque, visit justsayred.com.