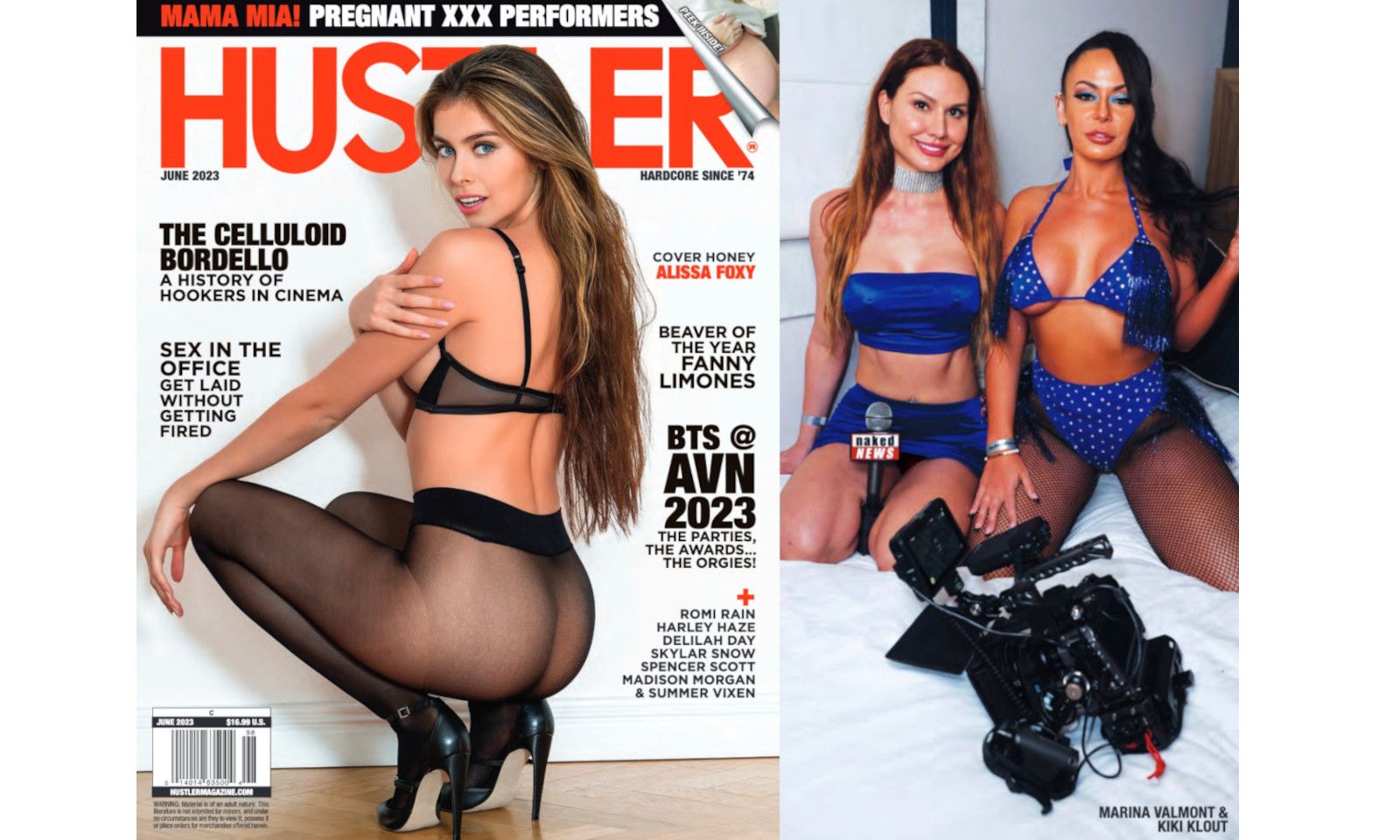 TORONTO—Naked News anchor and producer Marina Valmont is featured in the June 2023 issue of Hustler Magazine as part of an article about AVN's return to hosting its trade and awards show in Las Vegas.
The story, titled "AVN 2023 Return to Vegas! Behind the Scenes @ the Adult Entertainment Expo," begins on Page 74 and continues through Page 83. The spread was shot by Steve Prure. 
Valmont was also quoted as saying, "I couldn't wait to get off the floor and get out of what little I was wearing and interview my naked friends." The article also includes a photo of Valmont with Kiki Klout during one of her exclusive Naked News interviews. Additionally, there is a photo of Valmont and Elana Bunnz included along with images from the tradeshow floor, awards show, and red carpet arrivals.
"I had an incredible time at AVN signing at their booth, interviewing the hottest girls for Naked News, walking the red carpet, and attending the awards show!" Valmont said. "This piece really captures how amazing it all was, and I'm excited to be featured in it."
To purchase the June 2023 issue of Hustler, read it online here. It's also available on newsstands and adult stores around the country.
For more information, visit marinavalmont.com or follow Valmont on Twitter, Instagram, Snapchat, Twitch, TikTok, and Youtube.
Pictured: Alissa Foxy on the Hustler cover and Marina Valmont on the left of Kiki Klout.