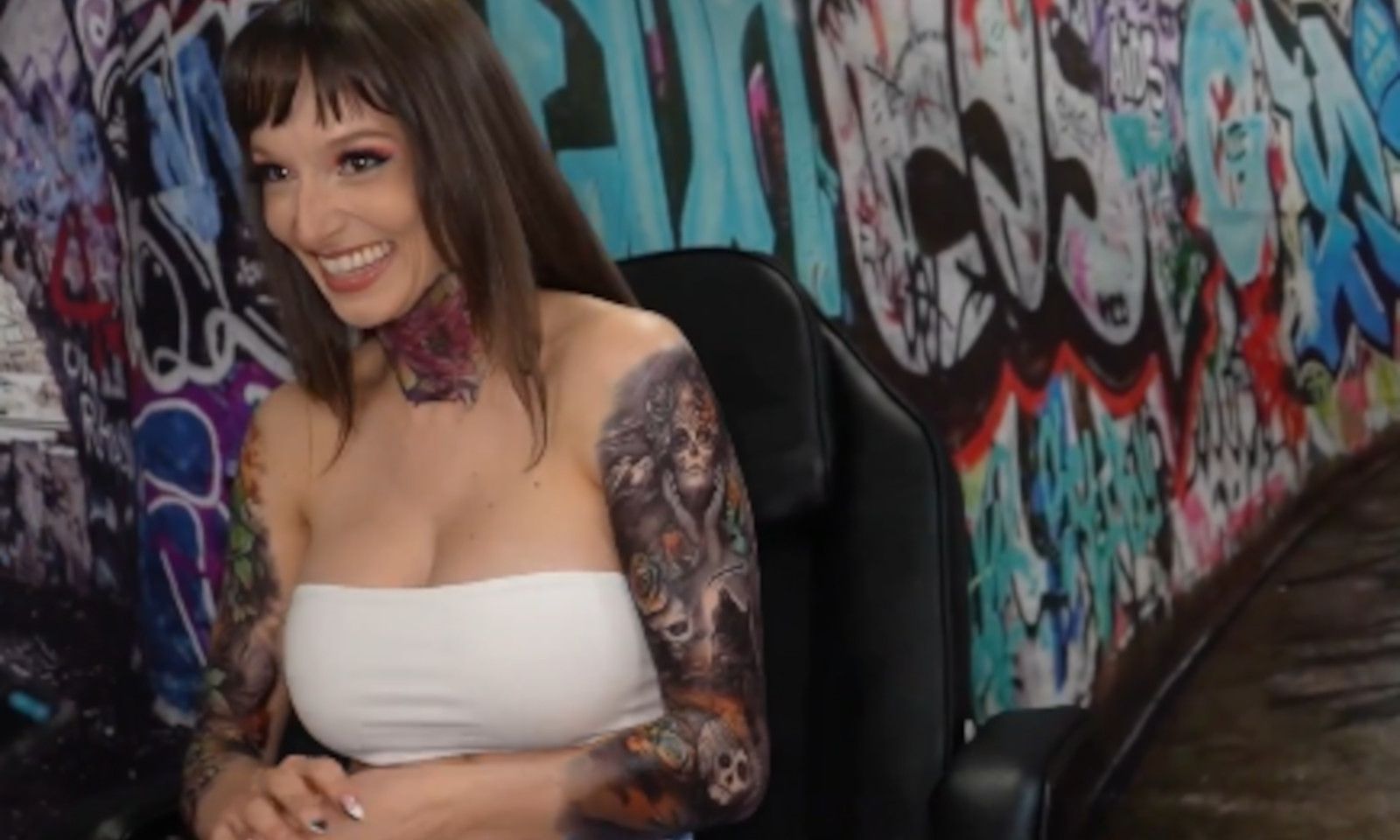 LAS VEGAS—Lexi Luna gets some hardcore action at Trap's tattoo parlor in a new scene from Inked Vixens XXX.
The tattooed starlet visits the tattoo parlor at the suggestion of Alex Coal and tells Trap that she wants to get some new ink. Trap gets her right in, giving her a new leg tattoo while noticing she isn't wearing panties. After he's finished, Luna says she loves the tattoo and goes down on him to show her appreciation. Afterward, he mounts her in missionary before riding him hard. 
"Working with Inked Vixens was so much fun! I've always wondered what I would look like with tattoos, and these were super high quality," Luna said. "Everyone on set made me feel welcome, and I very much enjoyed the scene!"
To watch the trailer, click here.
For live updates, follow Luna on Twitter.
To watch the studio's BJ compilation, click here.
For more information, visit InkedVixensXXX.com or follow the brand on Instagram and Twitter. For other links, click here. Trap is also on Instagram @trapinkedvixens and Twitter @got_tattoosxxx.