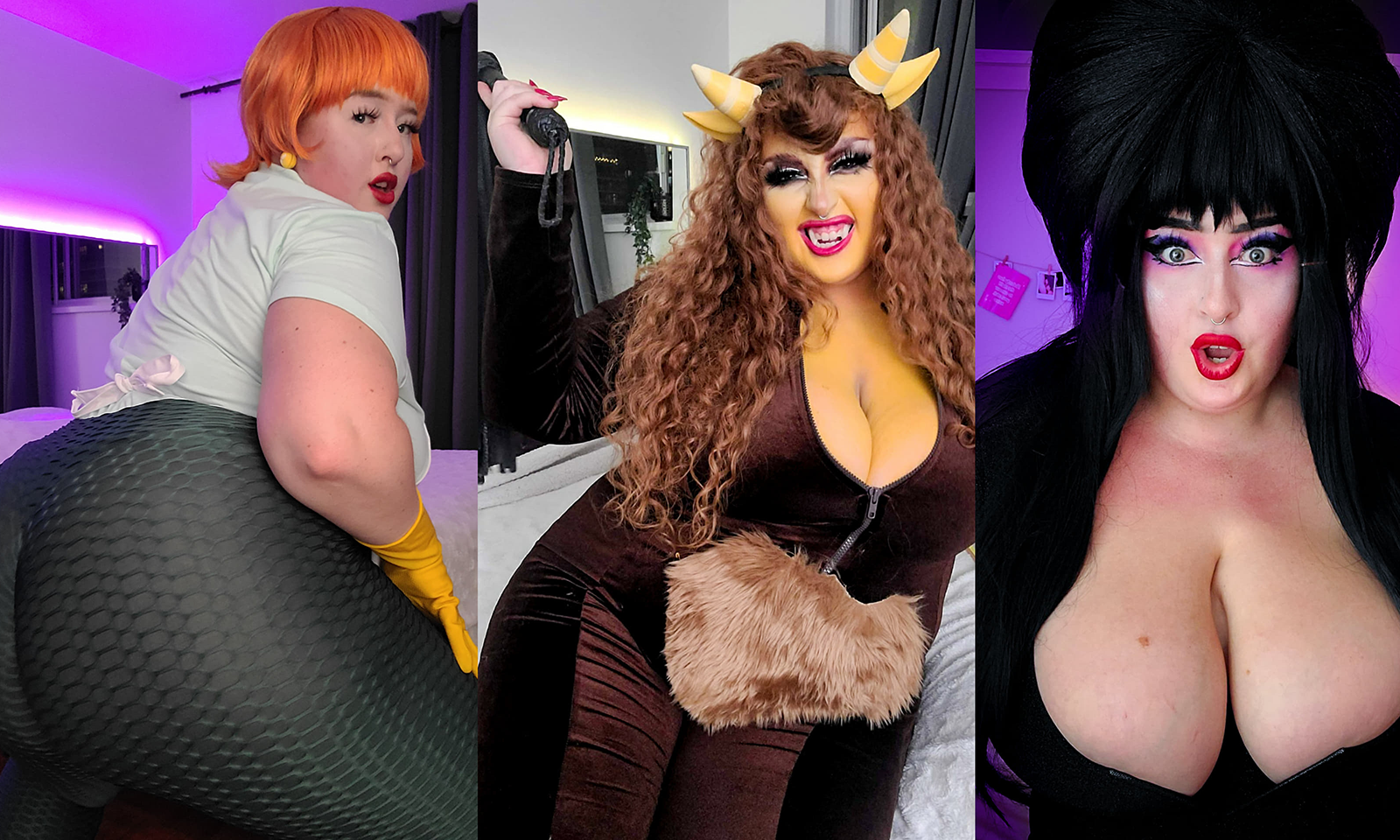 TORONTO—BBW cliptress Gwen Adora is now inviting fans to check out her plans to celebrate Halloween in high style with new, special content.
Throughout the month of October, Adora will be releasing several cosplay videos and photo sets, three of which will constitute her main productions for the month. Collaborating with popular Toronto drag photographer Quinton Cruickshanks and drag performer/MUA Helena Poison, Adora will be bringing viewers to life her versions of the characters Connie the Hormone Monstress from Big Mouth, busty horror queen Elvira, and Dexter's Mom from Dexter's Laboratory.
"Last year's GwenOween celebrations included 31 days of cosplay videos, so I wanted to find a way to up the ante for 2020," said Adora. "Focusing on quality over quantity is my plan and I couldn't be happier with the results so far. Getting to collaborate with other creatives on these projects really brings the production value up too. I'm so excited for my fans to experience what I've been working on."
Viewers can watch her first video as the Hormone Monstress free on PornHub for its Viewers Choice Contest. It can be found here.
For more Gwen Adora, visit GwenAdora.com, as well as her Twitter and Instagram pages.