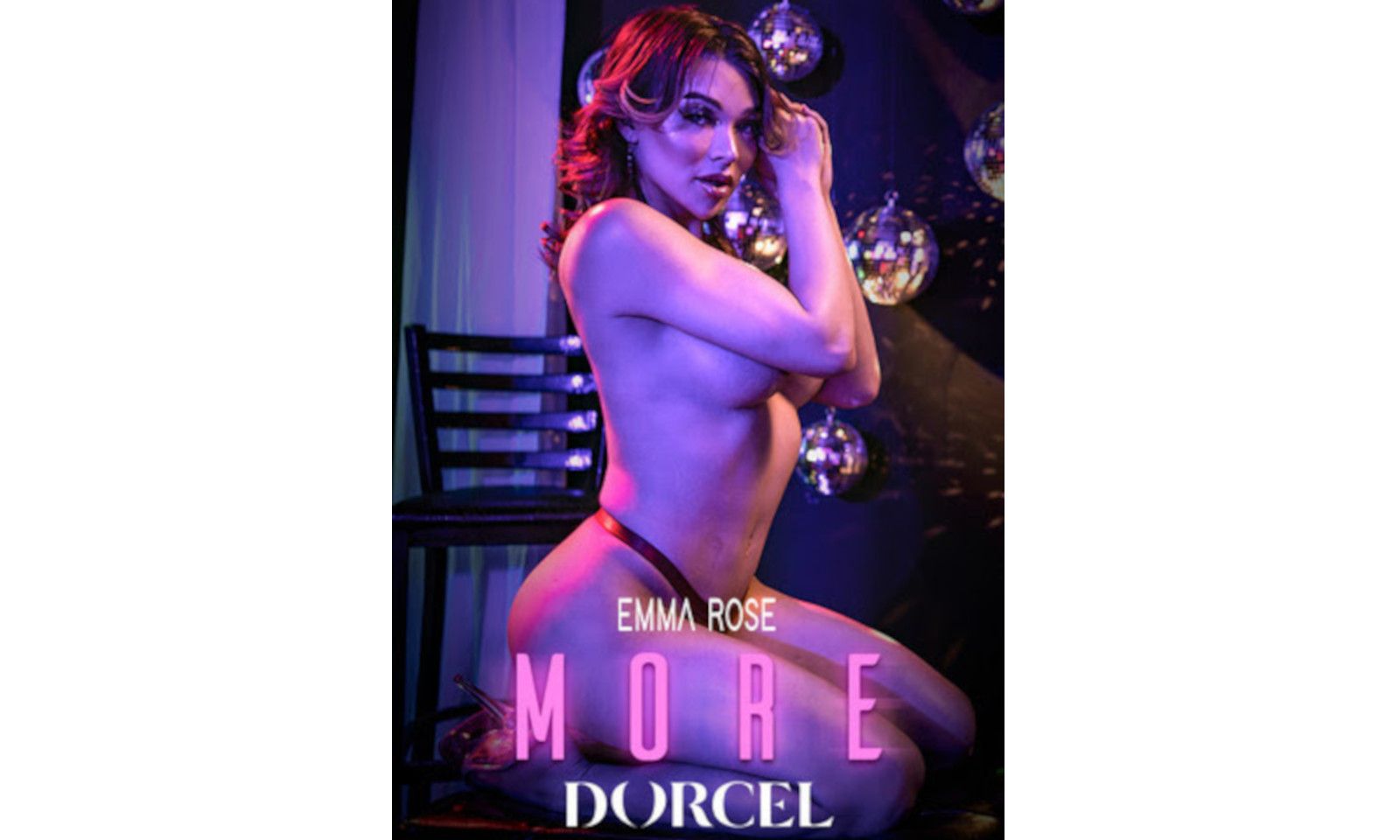 LOS ANGELES—Trans performer Emma Rose, who plays a sexy DJ at an exclusive party in Dorcel's new feature More, is set to attend a red carpet release party for the movie this Sunday in Los Angeles.
Industry members interested in attending the event are invited to RSVP with Daniel Metcalf at [email protected] or (818) 266-7910.
The movie, directed by Ricky Greenwood, is available now.
More follows the story of longtime friends Kira and Casey (Kira Noir and Casey Calvert), known for attending the most exclusive parties in Los Angeles, who receive an invitation to the most secretive gala of all—the More party. Held annually at an undisclosed location, it is a revered gathering of the city's most open-minded elites. Upon arrival, the besties are drawn to the party's charismatic DJ, Emma Rose. Without hesitation, they take their places behind the turntables, eager to show her that they deserved their coveted invitation.
As the evening progresses, the club's enigmatic hostess, Victoria Voxxx, gives bracelets to select guests, inviting them to her private chambers where there's only one rule: Everyone must give her more.
"Emma Rose is this industry's greatest current film artist. She knows it's not acting if you can see it. As the DJ in More, she personifies the idea that's defined everyone from Shygirl and GoldieRocks to Andrew Weatherall: the belief that music can elevate the human spirit," said Metcalf, U.S. publicist for Dorcel.
"I am so excited to be in this amazing movie, More," Rose said. "Great cast, great director, great location, who could ask for anything more."
The cast also includes Kenna James, Whitney Wright, Maya Woulfe, Lumi Ray, Lilly Bell, Mick Blue, Derrick Pierce, Isiah Maxwell and Alex Jones.
For more information, visit www.dorcel.com.
For more updates, follow Emma Rose on Instagram and Twitter. For all her links, click here.