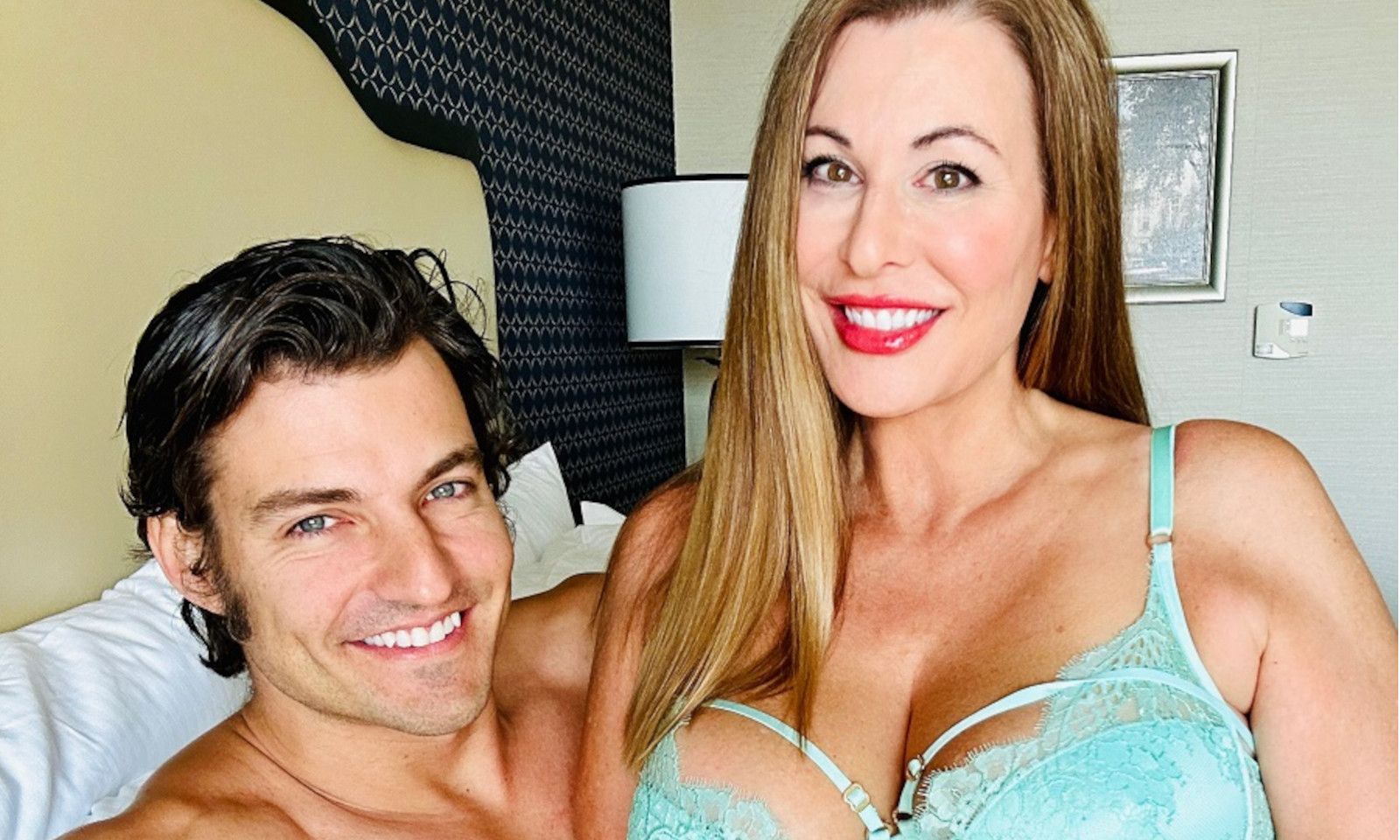 CHICAGO—OnlyFans model Elaina St. James is debuting a new scene on the platform co-starring Polish performer Jay Smooth. She has also launched her new podcast.

The scene was shot during St. James' recent European vacation where she caught up with Smooth for the shoot.
"After successful onscreen collaborations with some truly terrific American co-stars, I wanted to spice up my content catalog with some European flair, and the very handsome and talented Jay Smooth more than fits the bill!" she said.
The scene is available here and on Fansly.
"It's a funny and exhilarating position I am in, as I am self-producing and starring in my own content," she said. "It's the kind of control and journey many women over 50 could only dream of, but it's my real work life. I've had the pleasure to work with gorgeous professional adult actors such as Ryan Driller and Lucas Frost, but in this business, you always have your eye out for someone you think could produce on-screen magic.
"Someone mentioned Jay Smooth as a co-star and I was immediately struck by his model good looks and European sophistication. I reached out and quickly knew I wanted to work with him, so he came out to the Midwest and we filmed two great videos."
St. James added that she was especially pleased with the scene since it was her chance to show her acting skills, saying it was "…my first fantasy Stepmom roleplay video—shot POV style—that really brought me back into my improvisational acting that my fans love in my solo roleplay. I think my fans will love this pairing and I can't wait to release both of these hot, but very different videos!"
The buxom brunette also launched her new podcast, "Chat n' Laugh with Elaina St. James," last week and is today debuting a new episode with Swedish cam model Amber Sweetheart. The show features St. James in deep conversations with fellow content creators about their craft.
"Amber and I have been friends for a couple of years, and like many of my fellow OnlyFans creators, we have a very supportive relationship—even though we have never actually met yet in person," she added.
Sweetheart, a former makeup artist who seemingly struck gold on OnlyFans as one of the platform's top stars, seemingly wrote a book on sexting with 2022's informative booklet, The Sexting Bible, offering do's, don'ts, and more to improve online erotic communication.
"What I admire about Amber is that she is not only a smart businesswoman, but also someone who has goals, is curious, and isn't afraid to learn new things," St. James said. "For fans who already know her, they will get a deeper understanding of who she is, and for those that don't know her yet, they will undoubtedly be intrigued!"
For more updates, visit Sweetheart via her OnlyFans portal AmberSweetheart.com.
The podcast is available on Apple Podcasts, YouTube, Spotify, Buzzsprout and other platforms.
For more information, visit ElainaStJames.com or follow her on Instagram, TikTok, Twitter and OnlyFans.