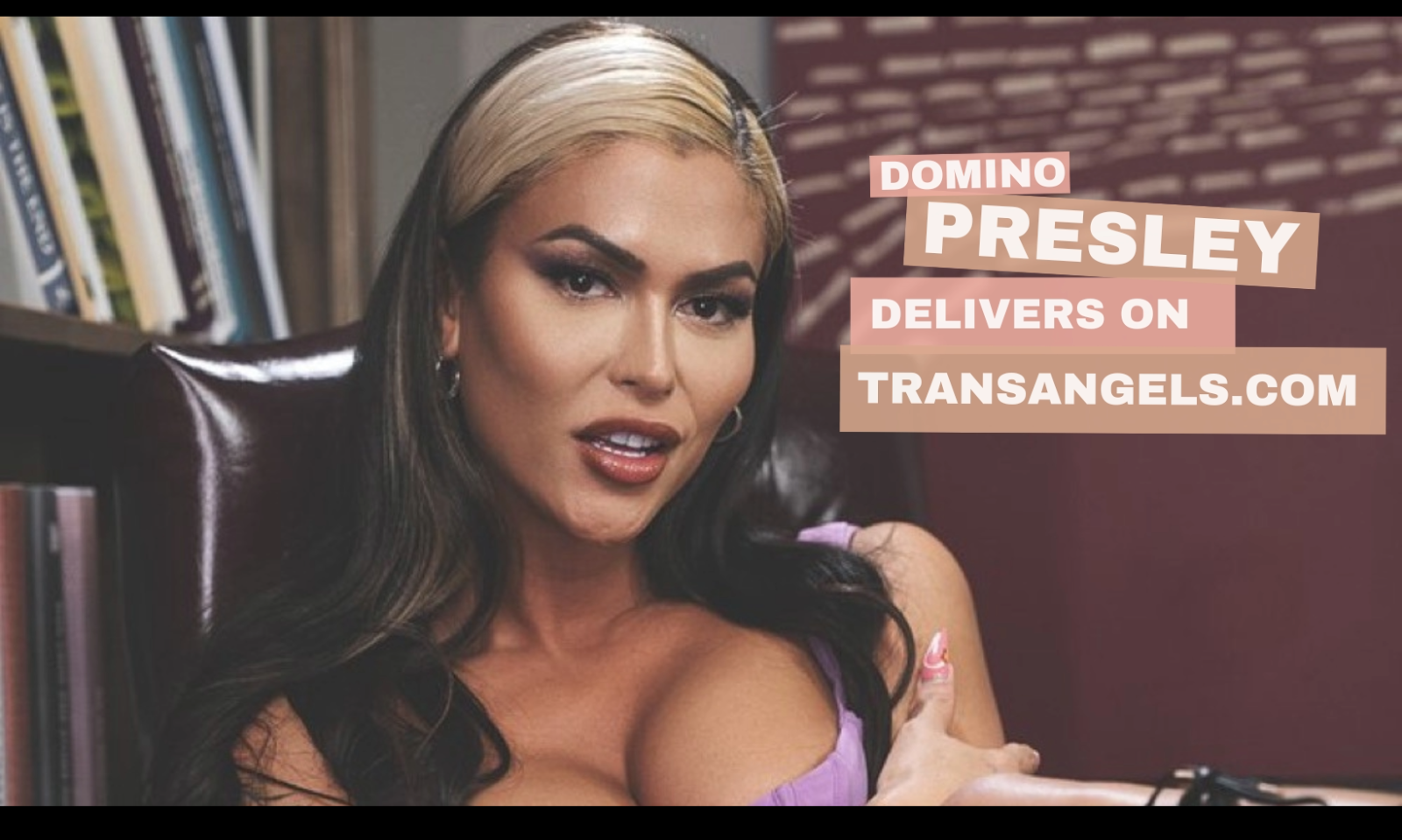 LOS ANGELES—Domino Presley plays a lust-filled weather girl in a new scene on TransAngels.com. The scene also stars Dante Colle.
"I always love working for TransAngels because they take such good care of me while I'm there," said Presley. "I really enjoy working with Dante, and he has one of my favorite dicks to slobber on in the industry." 
In "Weather Girl's Cum Drizzle," Presley takes on the role of a witty and alluring weather girl, who finds herself in a delightful predicament as she tries to deliver the forecast. Her character is portrayed as a professional weathercaster who's being irresistibly distracted by her charming cameraman (Colle). Watch the scene and more at TransAngels.com.