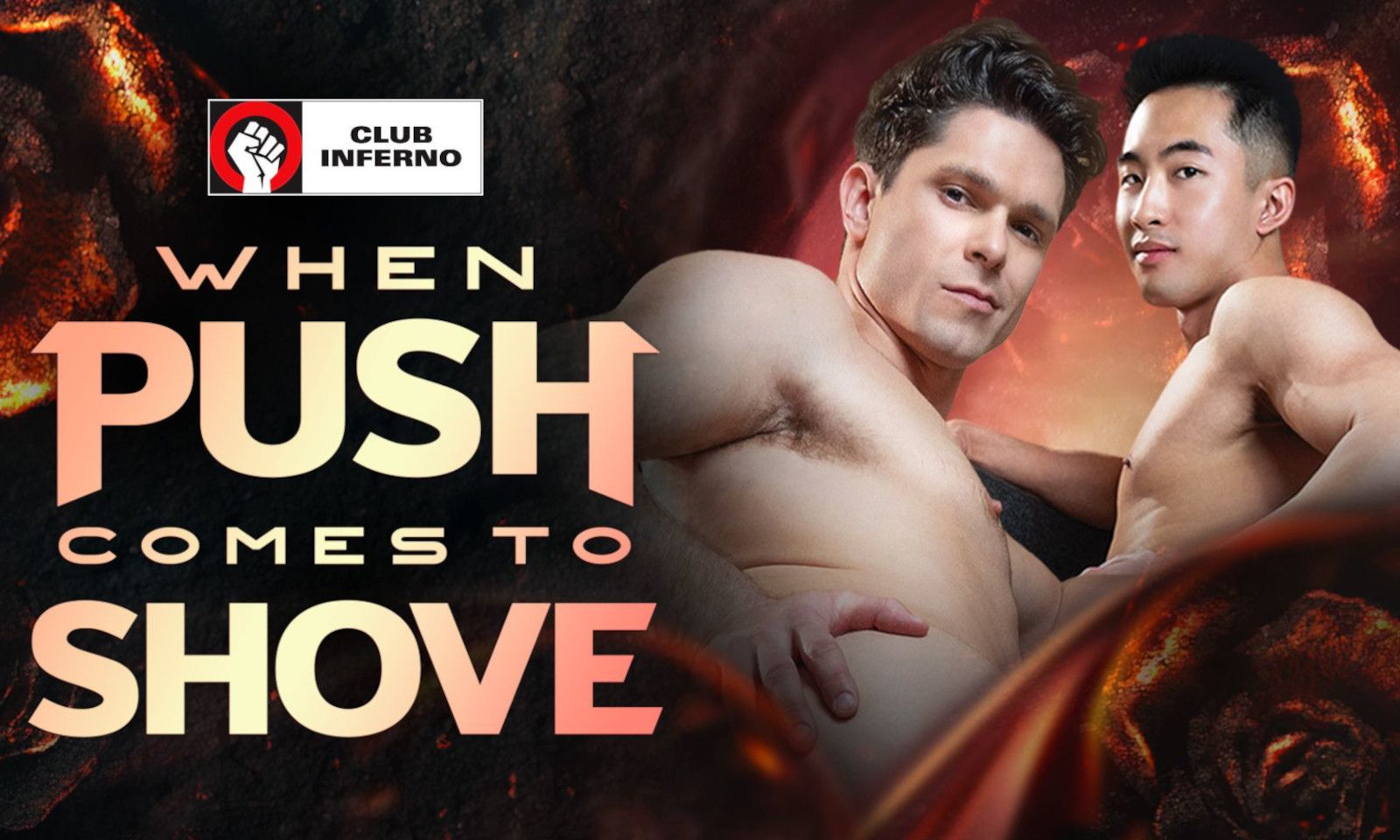 SAN FRANCISCO—Star Devin Franco, newcomer Mat Wolf, and Eli Shaw headline the debut scene of "When Push Comes to Shove," from the Falcon/Naked Sword imprint Club Inferno.
In the scene, Franco shows up to guide his friends (Wolf and Shaw) through their new sexual territory. Wolf instinctively knows just how to strong-arm his way around Shaw's backside, leaving his partner gasping for air and begging to be filled up again and again. Directed by Franco and his fellow award-winning filmmakers Ben Rush and Ryan Brian, the scene is now available on FistingInferno.com.
Wanting to explore a deeper sexual connection with Shaw, loving boyfriend Wolf has enlisted the help of muscular porn star (Franco) to show them the ins and outs of fisting. 
"'When Push Comes to Shove' is extreme, hardcore fisting content at its very best," said co-director and Falcon/NakedSword vice president of creative content development Ben Rush. "Club Inferno continues its track record of creating high-quality, edgy films that take viewers to the very limits of sexual exploration. Superstar and director Devin Franco and filmmaker Ryan Brian are fantastic collaborators who have helped to deliver a one-two-punch featuring a stunning cast of men."
The new scene and future episodes of "When Push Comes to Shove" are available for promotion through the Buddy Profits affiliate program. For more information about the Buddy Profits affiliate program, email [email protected].