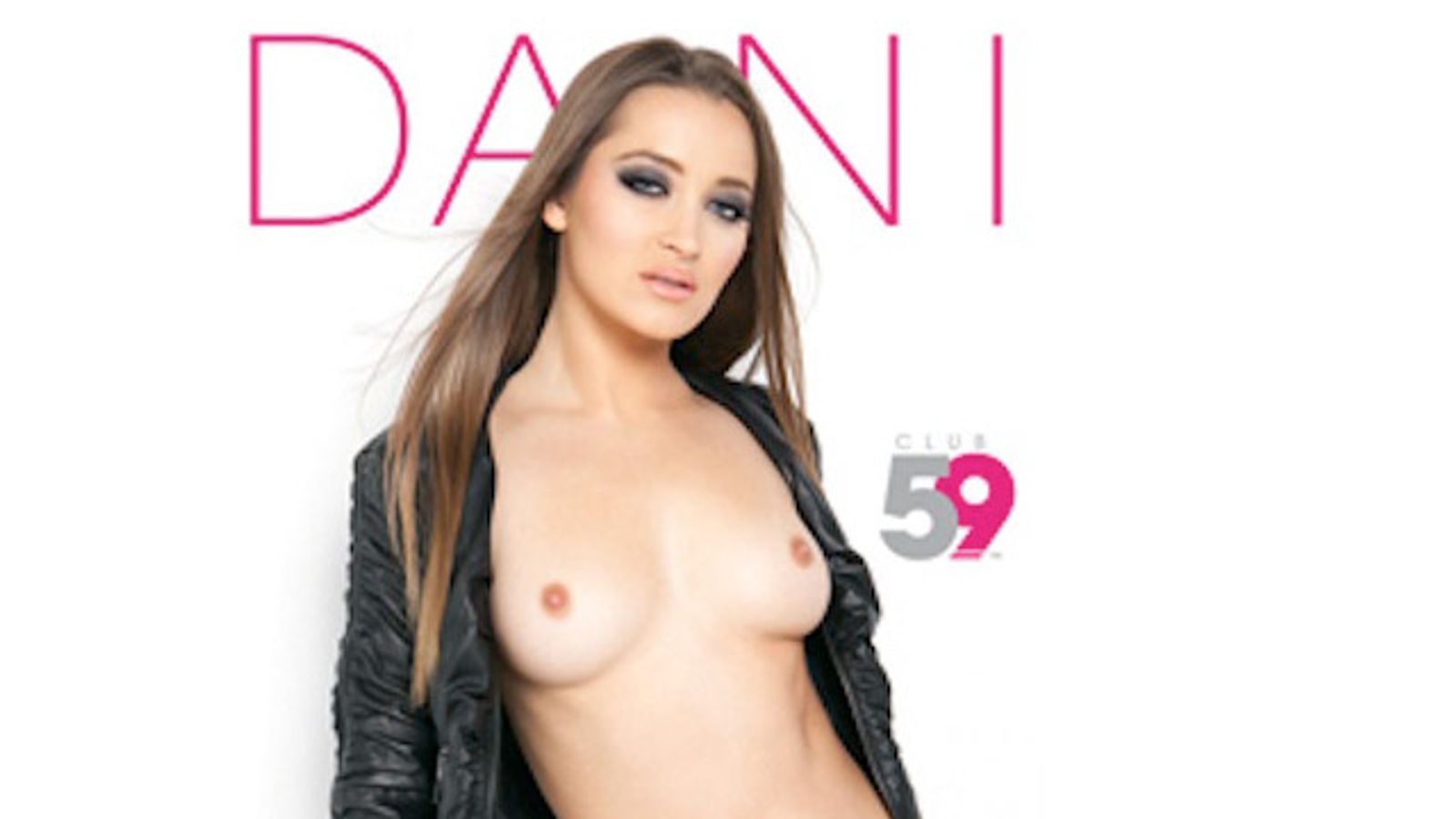 Los Angeles—Dani Daniels is becoming known for her steamy girl/girl scenes for Club 59/Elegant, Filly Films, Sweetheart Video and Girlfriends Films—and she was Penthouse Pet in January. This week, Dani Volume 1 was released through Club 59/Elegant Angel and is wall-to-wall Daniels doing scenes with Skin Diamond, Holly Michaels, Georgia Jones and Veronica Avluv. 
But, that's not the biggest news: Daniels is now doing boy/girl scenes and her first scene will be released through Elegant Angel. Directed by Mason, Dani Daniels: Dare features Daniels in her first four boy/girl scenes ever. 
"After my Dani movie I could breathe," says Daniels. "No one was calling and pressuring me to do boy girl. I was finally accepted as a girl/girl only performer. I could take a moment and reflect. Before I jumped in the pool I wanted people to see the real me, having real sex. And only after people saw the real me (with boys and girls), I felt I would be able to completely embrace the rest of the industry. I'm still a girl/girl model. And, I still love and will continue to love that side of me. But, I want people to see the other side. While my career has been completely girl/girl sex, I have always been open about my bisexuality, but not until now am I ready to show it on film. I was lucky enough to have an agency like OC Modeling who never pushed me into anything and always stood by my side. It was important to me that Mason from Elegant did my first boy girl movie. She showed the real me in Dani and I wanted that same feel in my first boy girl feature. I approached Elegant with the idea and they took on the project with open arms. I am grateful, excited and ready." 
"Dani has become a very important part of my life and our agency, and when she came to me and said she was 'ready to do BG', I thought it was joke, but she was ready!" says Sandra McCarthy, co-owner of OCM. "I was so excited to help and make it all come true, but if it wasn't for Graham and Mason at Elegant Angel, it wouldn't have been so special. Graham and Mason have been so professional and kind to Dani and everyone at OCM and has guided Dani along with this special project. We're so honored to have this released by them."