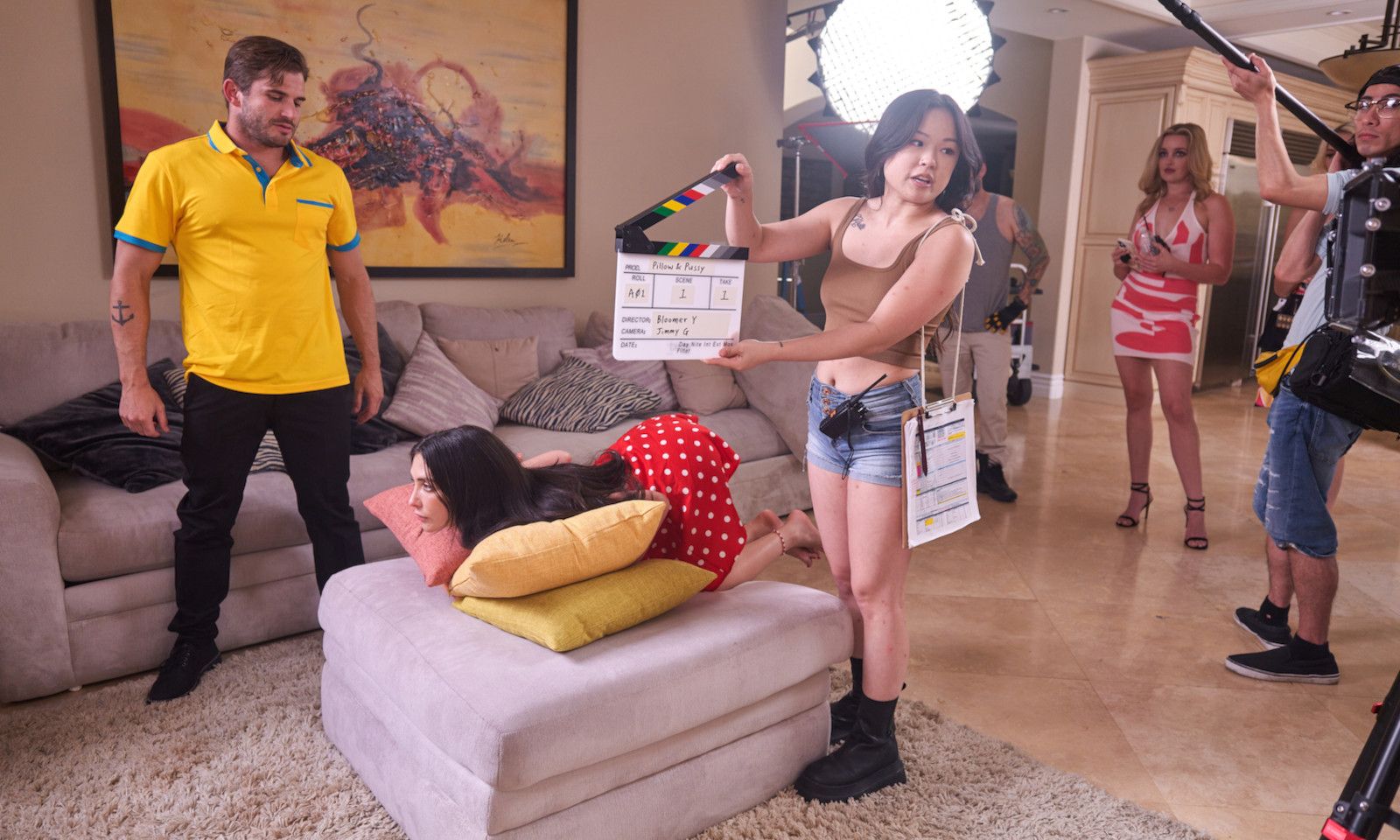 LOS ANGELES—The fourth episode of Behind the Scenes, Bloomer Yang's new mockumentary series, is available now on DelphineFilms.com.
In "The Director of Photography Hustles," director of photography Jimmy (Will Pounder) has been trying to get back together with the assistant director (Lulu Chu), and continues even though he and Gaffer Timmy (Tommy Pistol) were in a three-way up with the production assistant Paige (Charlie Forde). The new episode features Jimmy realizing he needs five jobs to afford one girlfriend in Los Angeles, so he does other jobs for the cast and crew for pay, including massages, shining shoes, stripping, and therapy sessions. Female talent (Jane Wilde) chats with the assistant director about giving Jimmy another chance and her side job, escorting. The AD sees Jimmy is making an effort by bringing her coffee and taking other jobs and asks him if he wants to make it work. He agrees and the two hook up. This episode also stars Nathan Bronson and Oliver Wong, a.k.a. Bloomer Yang.
"Although it's a mockumentary, some of what happens in BTS is true," Yang said. "Ok, maybe not the three ways with the crew, but other things. I'm glad it's been so well received, and we might have to do a part two."
To watch the new episode and previous installments of the series, visit delphinefilms.com/videos. A new episode premieres each Thursday for the next three weeks.
For more updates, follow Yang on Instagram, TikTok and Twitter.