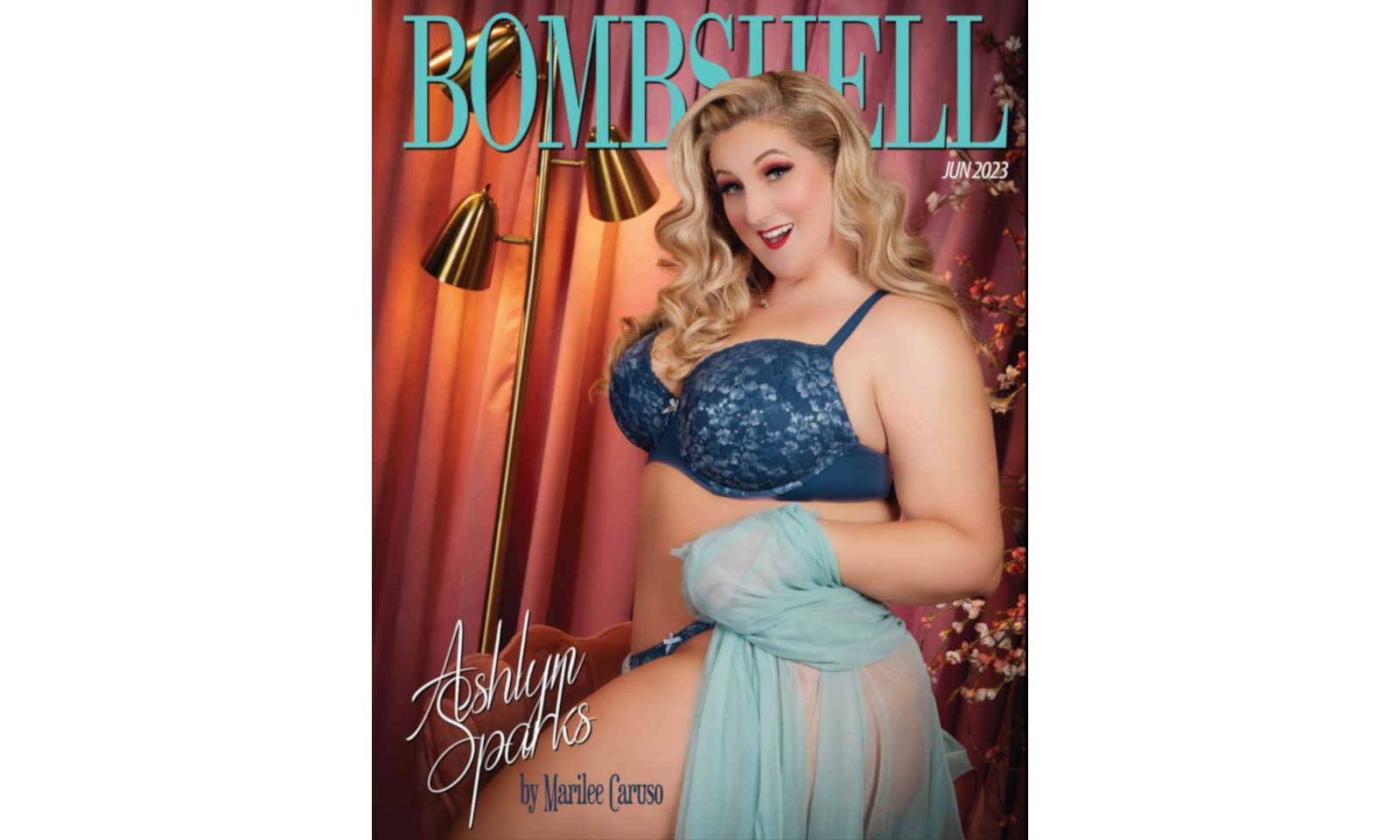 LOS ANGELES—Ashlyn Sparks is featured on the cover of the June issue of Bombshell Magazine. She's part of "Book 2" of the issue.
The publication is split into two books with four covers and multiple features, with Sparks' cover and feature shot by pin-up/boudoir photographer Marilee Caruso. The performer is seen in multiple photos wearing a floral teal bra and panty set paired with an aqua robe and navy blue suede heels. Book 2 also spotlights cover models Missy Maybe, Cece Corvette, and Vida Rose.
"I'm excited to be a published model finally, and I'll have other mags coming out very soon," Sparks said. "I hope my fans enjoy my cover and feature and support the magazine by purchasing a copy. If you bring it to any tradeshow I appear at, I will sign it for free and take a selfie to thank you."
Bombshell Magazine is a monthly publication filled with vintage and boudoir-style photography from models and photographers worldwide. To buy the print copy at Magcloud, click here and get a digital copy of the zine for free.
For more information, visit AshlynSparks.com or follow her blog here. Sparks is also on Instagram, TikTok, Twitter, and OnlyFans at @msashlynsparks and @justthesparks.