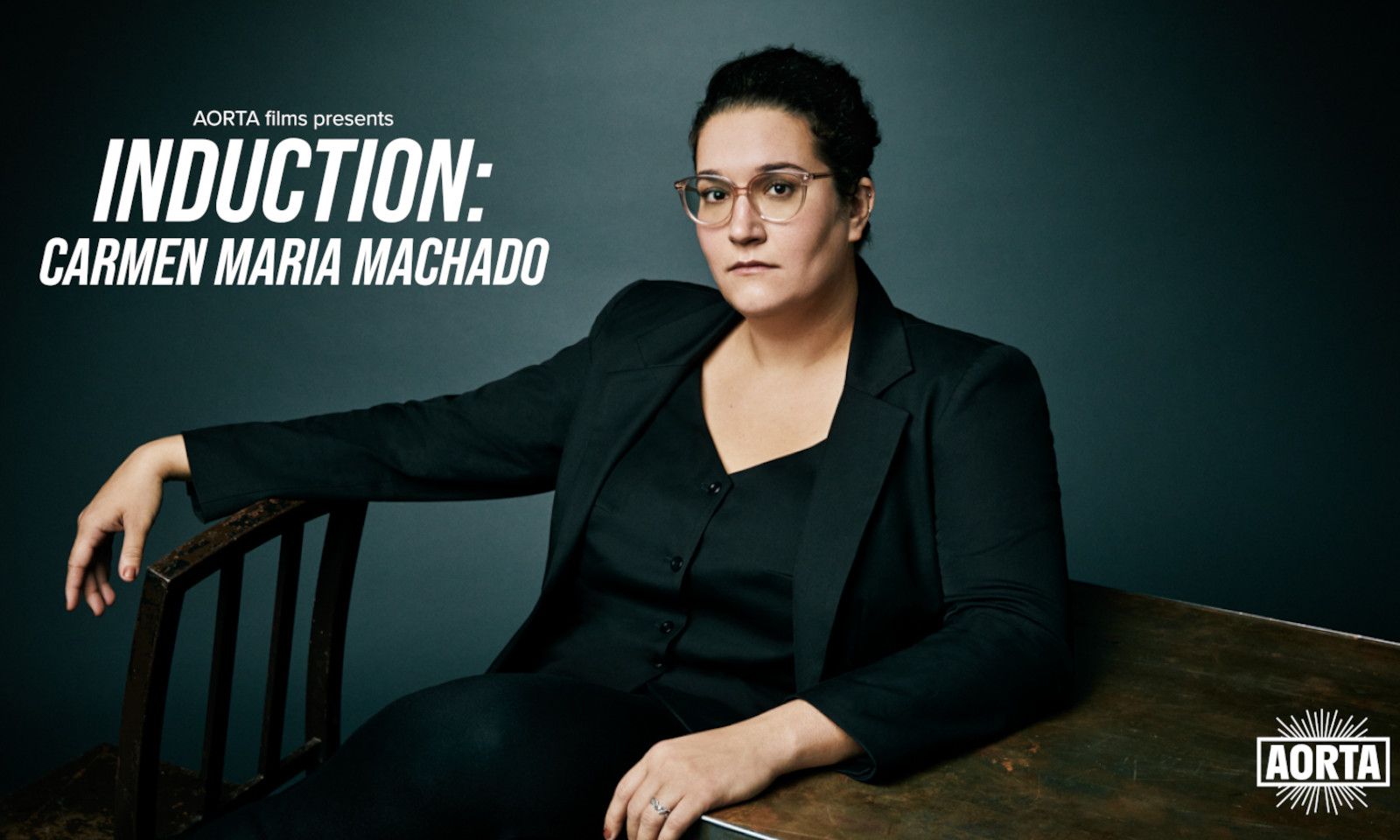 NEW YORK—Award-winning queer author Carmen Maria Machado has joined Aorta Films as a writer for an untitled film project for its "Induction Series," which includes an erotic short movie as well as three expanded porn scenes from the film.
"I have always been drawn to genres ripe with capacity for subversion," Machado said. "Horror is one of them. Porn—especially queer porn—is another. Both have space for lushness, humor, and perversion—not to mention serving as a mirror for our fears and our desires. It makes absolute sense to bring the two of them together, and I am so thrilled to do that with Aorta Films."
The movie's plot revolves around a team of ghost hunters who are investigating strange activities at an apartment building. The characters include Sam, the introvert who's more interested in being behind the camera than in front of it; June, the skeptic who refuses to play nice; and Jane, the brash ringleader of the crew who happens to share an ex with one of them. The storyline includes a trickster spirit that plays mind games with the crew, leading to sexual situations after they make some sensual revelations to one another.
To support the production, Aorta Films plans to launch a crowdfunding campaign in October with plans to shoot in early 2024 followed by a premiere in Fall 2024. Crowdfunding supporters will receive early access to the project's movies as well as related rewards and other products.
Known for her bestselling memoir In the Dream House and short stories Her Body and Other Parties, Machado will be the first artist featured in the studio's "Induction Series," a project that aims to invite brilliant thinkers, makers, and doers from adjacent fields into the queer porn underground as collaborators. The series is designed to ignite larger conversations about the role of queer pornography as a cultural instigator, media of merit, and art form of significance. Participants are encouraged to bring their unique understandings of sex, identity, and pleasure to the creation of these projects. 
"Indie porn as a formal media has so much to bring to the world; through this program, we hope to expand the cultural understanding of what porn can be, not just for queer people, but for everyone," said Aorta's creative director Mahx Capacity. "The idea that porn is immoral, unethical or has to forsake identifying as pornography to gain cultural value is outdated. Our work is powerful precisely because of its explicit erotic charge. In partnering with visionary artists, we're engaging in intentional conversations around pornography's formal, artistic, and cultural capabilities—both internally within our creative process and externally with the public." 
In addition to presale through the crowdfunding project, the "Induction Series" will also be available at AortaFilms.com, which streams exclusively for members. All-access membership starts at $8 per month (billed annually) and includes access to over 80 releases, a semi-annual film festival, as well as the studio's "Community Hardcore" queer clip library.
For more information, visit aortafilms.com/induction.