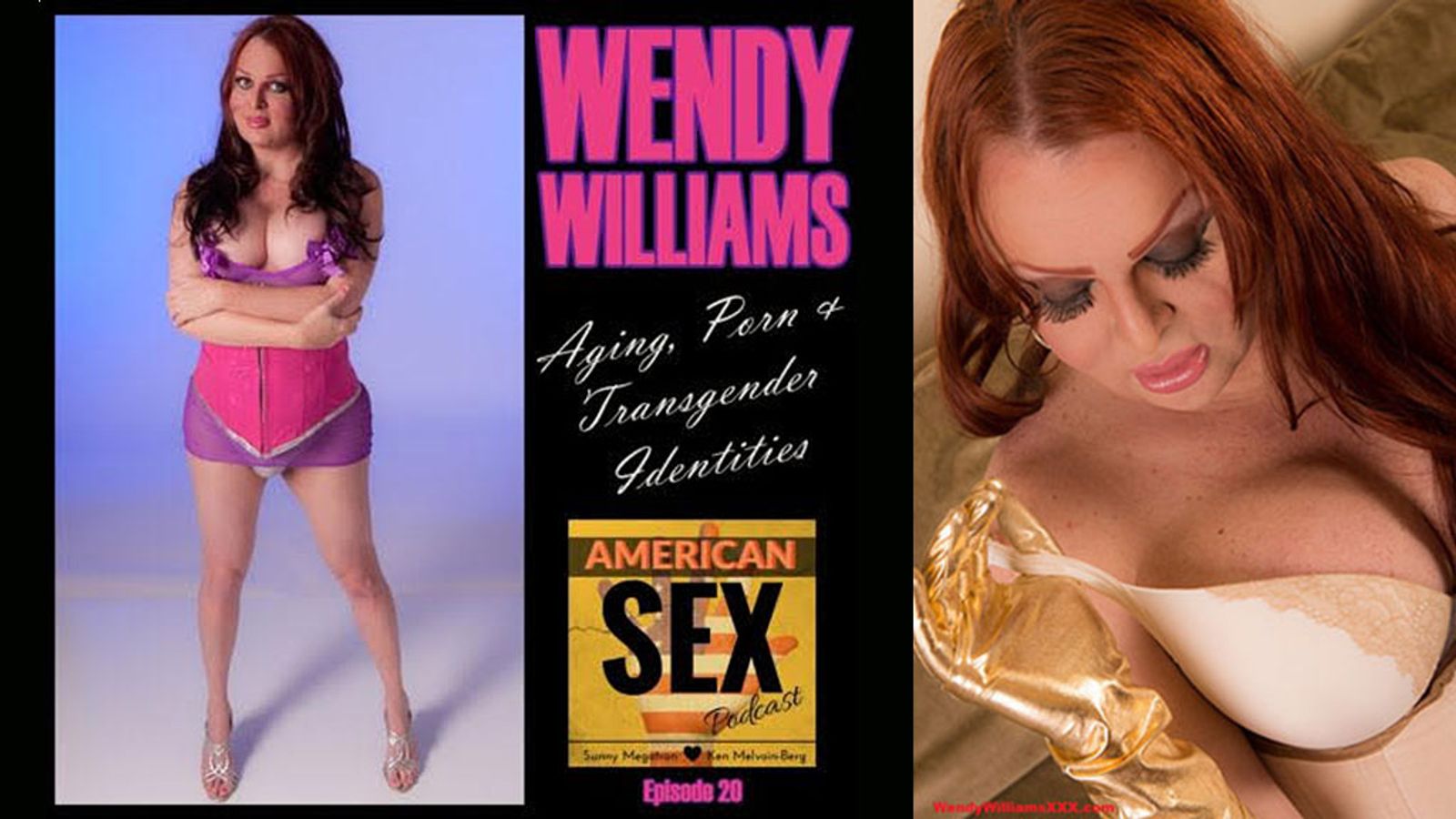 LOS ANGELES—Well-known sex educator Sunny Megatron, together with her co-host Ken Melvoin-Berg, recently interviewed TS star Wendy Williams for their American Sex podcast. The episode touches many topics affecting America's trans community, including growing up trans in the south, depression and suicide in the transgender community, sexual liberation, the pros and cons of medical transition as a teen, cyber-bullying, and the unanticipated challenges of being a porn performer, just to name a few.The full interview can be found here.
"I really felt I could open up to Sunny and Ken about being in the Industry at 43, how times have changed, being politically correct and just how I see the state of the transsexual 'genre'," explained Wendy. "I also tell a funny story of how Buck Angel was the first 'vagina' I was ever in and it just happen to be caught on film—I recorded it for the Patreon/AmericanSex bonus story."
Wendy plans to head to Vegas and L.A in January to shoot new hardcore content for her website, WendyWilliamsXXX.com, and to attend industry events and award shows. Fans can follow her on Twitter for those events and dates.
Fans can also follow Wendy on Instagram and Tumblr @tswendywilliams, and they can check out her websites WendyWilliamsXXX.com, HotWendyPR.com and LexingtonTgirlParties.com.
For interviews and booking information, contact [email protected].