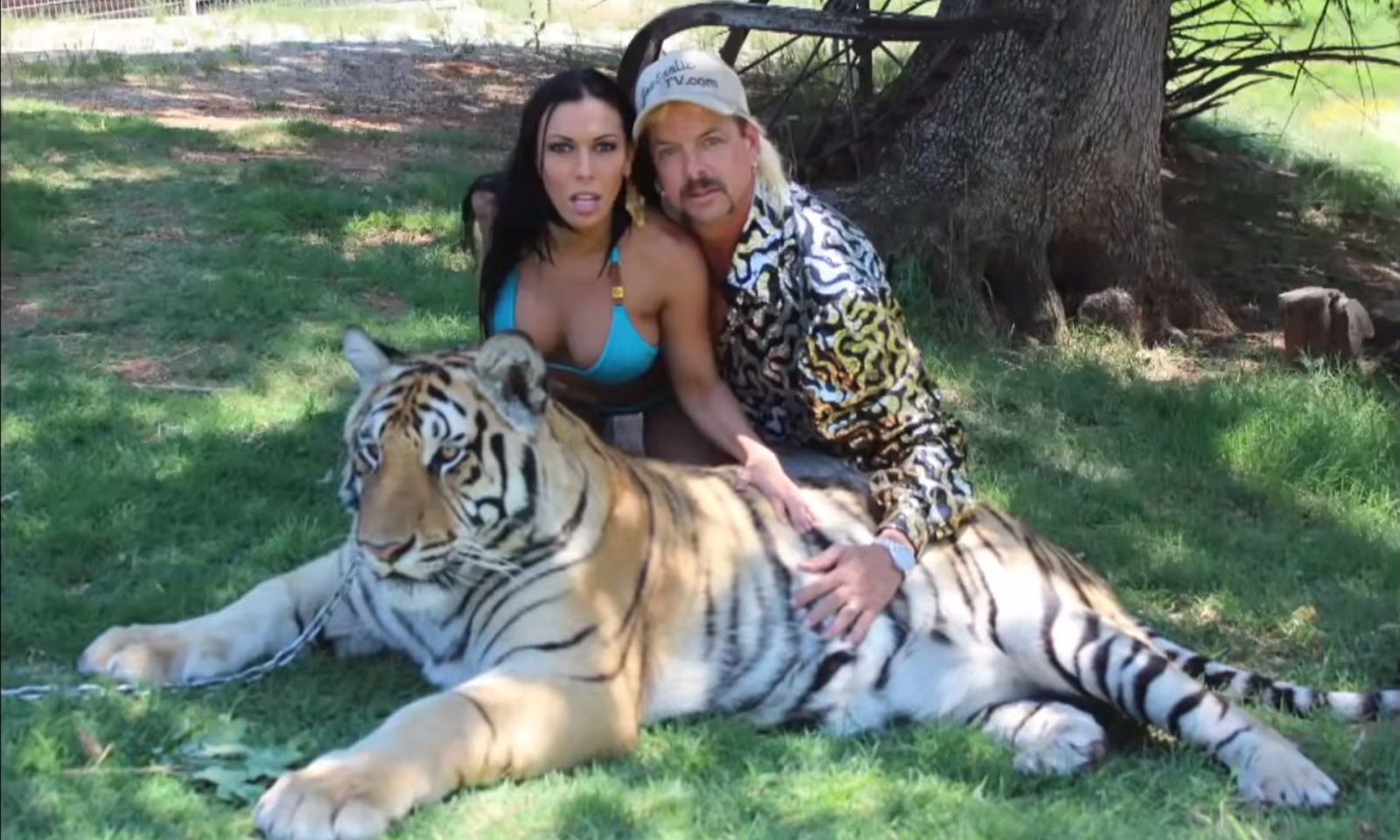 CYBERSPACE—Tiger King star Joe Exotic is selling his first NFT collection from his prison cell in Texas, where he is serving a 22-year sentence.
The Joe Exotic 'Official Tiger King NFT' auction will take place on Friday, June 18. Bids on the items up for auction may be placed here. 
Up for sale are the infamous Netflix star's pistol and holster, audio recordings from prison, 15 digital trading cards, a fringed leather jacket, and a bikini worn by Brazzers contract star Rachel Starr on the Tiger King show.
The auction items include tangible collectibles as well as 3D renderings encrypted with non-fungible tokens (NFTs).
"Being able to auction off collectibles makes me feel connected with the outside world, especially without my cats by my side," Exotic said. "Whether you love me or hate me for what you think I've done, there's no doubt that everyone wants a piece of The Tiger King!"
The notorious reality star teamed up with MORE, a cryptocurrency concierge, to set up the first NFT auction from a prison, which will  be hosted on NFT marketplace Mintable.
An NFT is a unique digital token encrypted with an artist's signature which verifies its ownership and authenticity and is permanently attached to the piece. The popularity of NFTs has exploded recently and become a lucrative source of income for viral stars, including Exotic's rival Carole Baskin, who has dropped her own cryptocurrency and NFTs.
Rachel Starr and relationship with Joe Exotic goes back almost a decade. She appeared in the second episode of the seven-part Tiger King Netflix series. The blue bikini she wore on the show that is being offered as part of the auction will come with the actual piece of clothing and a 3D model.
To place a bid, go to mintable.app/u/tigerking.