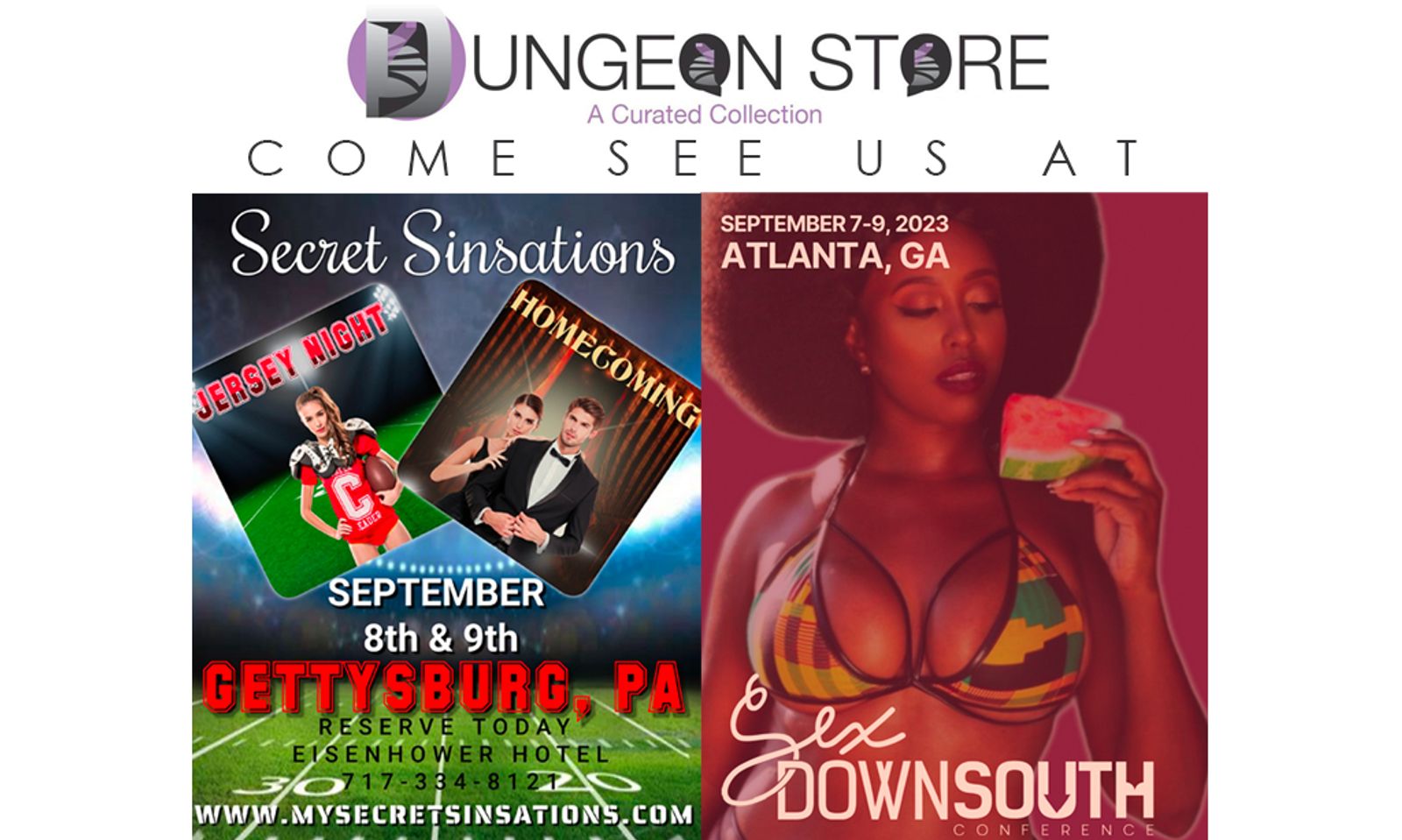 CYBERSPACE—The Dungeon Store will have teams showing its curated collection of high-end BDSM gear and toys at Secret Sinsations in Gettysburg, Pa. and Sex Down South in Atlanta, Ga.
Sex Down South, a yearly educational conference celebrating the evolving field of human sexuality, is held from Thursday, Sep. 5 through Sunday, Sep. 10. This year's theme is Body Love, and SDS invites guests to reject societal norms and expectations of beauty standards.
Attendees have the opportunity to hear from some of the most respected voices in the field of sensuality, including sexologists, therapists, and educators. The show is a great time to meet new people, connect with old friends, and explore in a safe, supportive environment. This year's presenters include Luna Matatas, Temptress, and Rae McDaniel. Returning presenters include Midori, Jet Setting Jasmine, and King Noire. New to SDS this year are the Royal Fetish Film Screening, Underwear Comedy Party, Bottomless Brunch lingerie meet-up, and The Body Electric School.
Secret Sinsations has two nights planned for lifestyle couples. Friday night, Sep. 8 is Jersey Night, a football-themed party with a live band. On Saturday, Sep. 9, the day begins with Secret Sinsations clothing optional pool party, games, prizes, and giveaways. Saturday night is the Homecoming Party, and Sinsations will have a homecoming ballroom ready for guests, along with stripper poles, a dance cage, and DJ Tim spinning sinful beats. At 10:00 p.m., the Homecoming King and Queen will be crowned. The Sinsations Fetish Crew will be on hand for guests to try wax play, violet wands and e-stim, and many ways to explore kinky pleasures.
The Dungeon Store has a wide array of products to offer at both events this weekend. There are still ribbon corsets available, and a great selection of rope for shibari. The line of occult books and tarot cards have been a big success and of course, the crew will have floggers, paddles, bondage gear, silicone toys, and violet wand accessories for sale.
For a sneak peek of the items coming from The Dungeon Store, such as Corian paddles and neoprene floggers, go to TheDungeonStore.com.
For updates, follow The Dungeon Store on Twitter, Instagram, Fetlife, Pleazeme, Smuttyfy, and Lips.