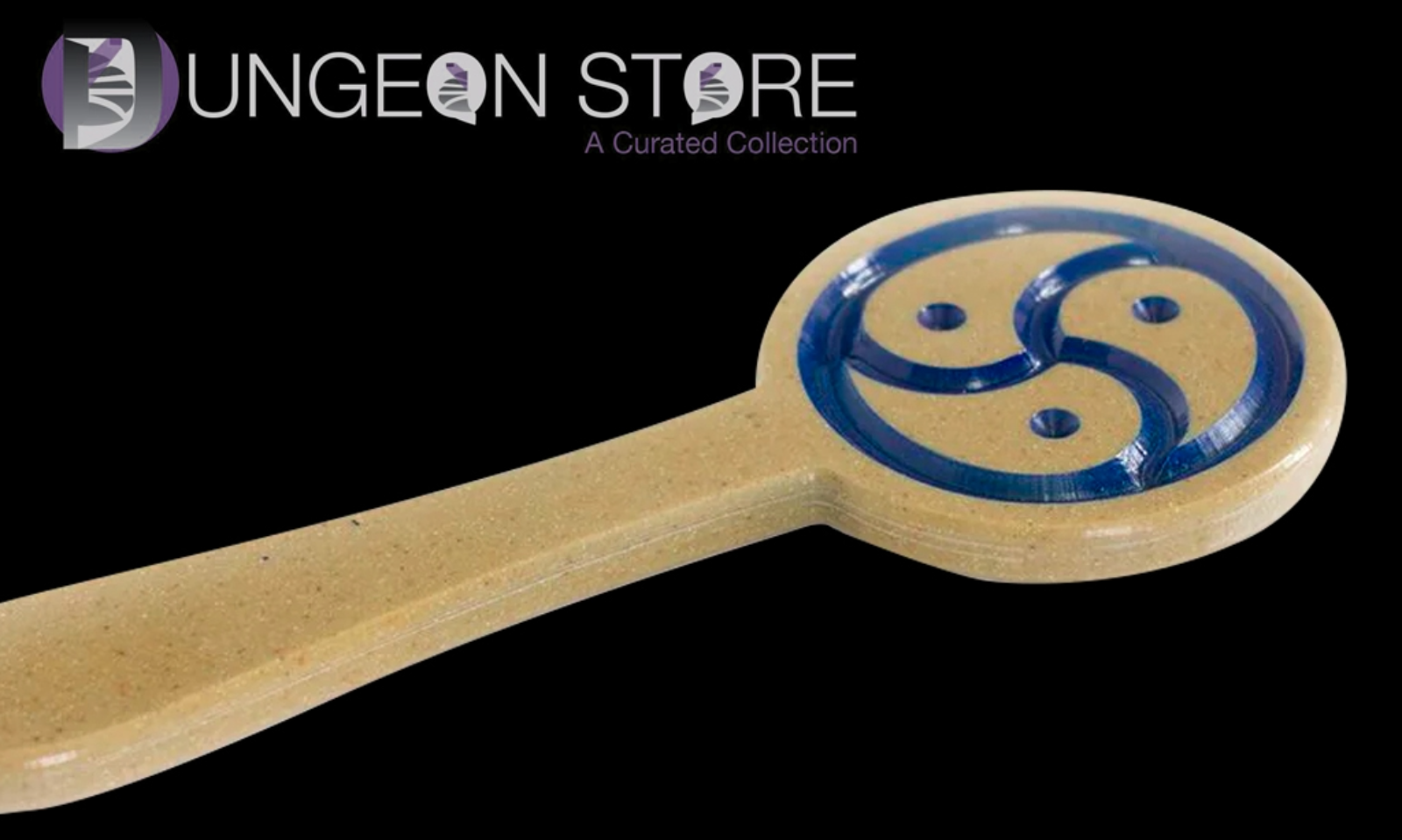 EDISON, N.J.—The Dungeon Store, a curated collection of fine BDSM and fetish toys, will have its latest and best products on display for the Exxxotica Expo this weekend, at the New Jersey Convention Center, 97 Sunfield Avenue, in Edison, New Jersey.

"Corian paddles are back! And we've got a new batch of conductive jute rope, for violet wand play," said Brittany Wilson, sales and marketing director for The Dungeon Store. "This shibari rope is well conditioned, and looks amazing when creating bondage content. We've also upgraded our ribbon corsets with a conductive ribbon for use with violet wands. These reusable jeweled pasties adhere to the back, belly, or any skin surface, and are 'cinched' up with conductive ribbon for a corseted look, even when naked."

In addition, The Dungeon Store will have a special offer for Exxxotica attendees. It will have free kinky holiday greeting cards courtesy of FetishArtist.net. Those who sign up for The Dungeon Store mailing list, which includes specials, sales, and exclusives for members, receive their choice of greeting card with bondage art and kinky themes.

"Exxxotica guests will love the one of a kind, body safe silicone toys from our sister store, Split Peaches," added Wilson. "The psychedelic colors are lovely and we have a variety of densities from firm to super squish. At our table, you'll also find this year's new line of occult books and divination cards, like the Erotic Tarot  and Naughty Oracle Deck. And of course, on display will be our favorite floggers, lots of electro-fetish toys, medical play items, vegan bondage gear, and innovative wax play kits."

Visit Exxxotica's website for more on Exxxotica NJ.

Go to The Dungeon Store website for a sneak peek of the kinky creations that Wilson and The Dungeon Store team will have at Exxxotica.