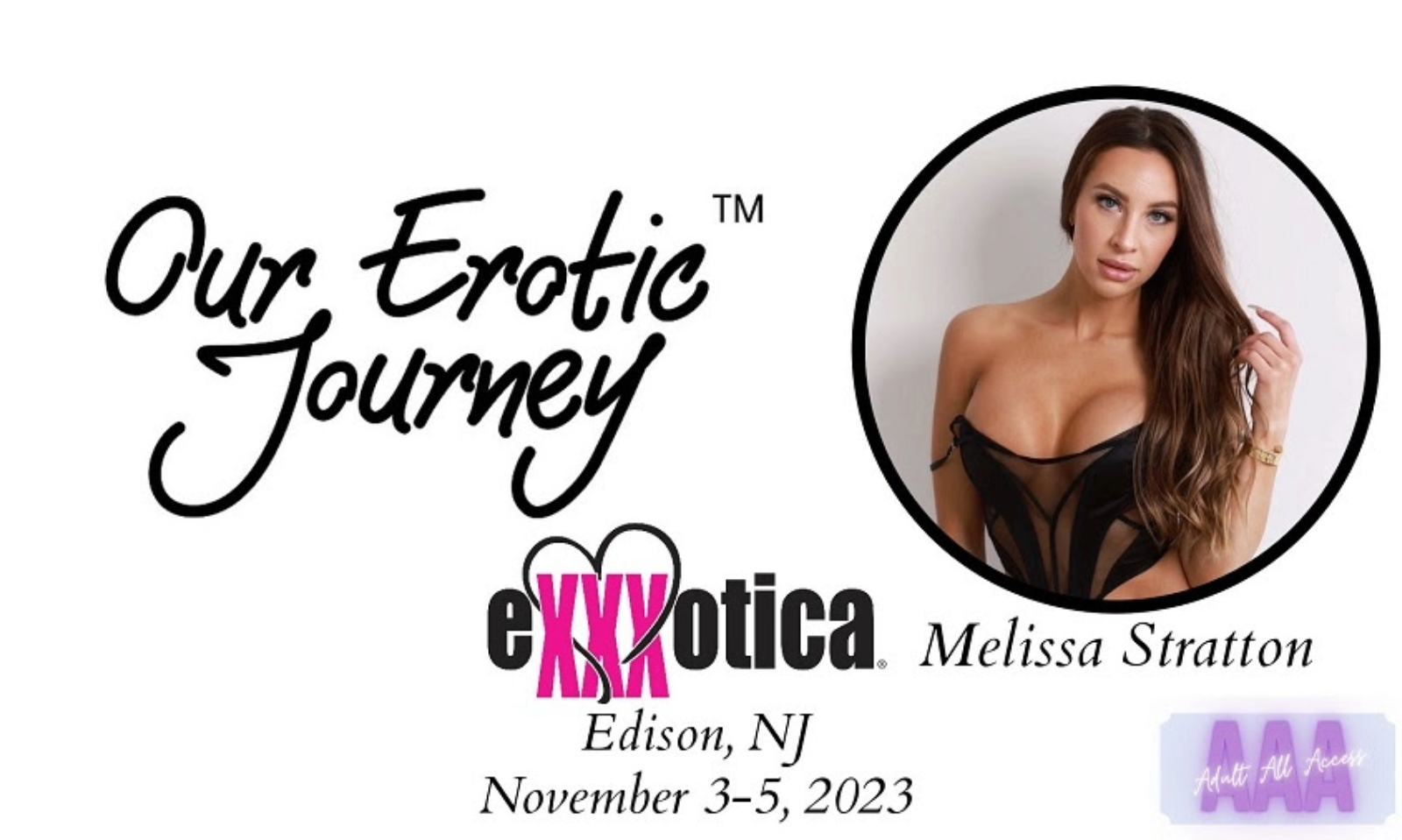 IRVINE, Calif.—OEJ Novelty/Our Erotic Journey is set to unveil its newest pleasure innovations on the exhibit floor of Exxxotica Expo in Edison, New Jersey, this weekend.
Additionally, adult star Melissa Stratton will be on hand for a meet-and-greet with fans all weekend: Today from 6:00 p.m. to 9:00 p.m.; Saturday, 2:00 p.m. to 7:00 p.m., and Sunday 2:00 p.m. to 5:00 p.m.
Exxxotica Expo, the largest adult fan event of its kind in the U.S., with more than 20,000 attendees every year, is the ideal backdrop for OEJ Novelty to showcase its diverse collections for those looking to sexually explore.
"We are immensely delighted to exhibit this year at Exxxotica New Jersey, a platform that embodies the spirit of exploration and pleasure," said OEJ Novelty director James Guo, "and we're also excited to welcome Melissa Stratton to our booth for three days of signing and photos, plus exciting BOGO deals on our range of toys during the Expo."
Industry professionals and pleasure seekers are invited to explore the OEJ Novelty booth at 
ExxxoticaExpo
and experience firsthand its curated collections.