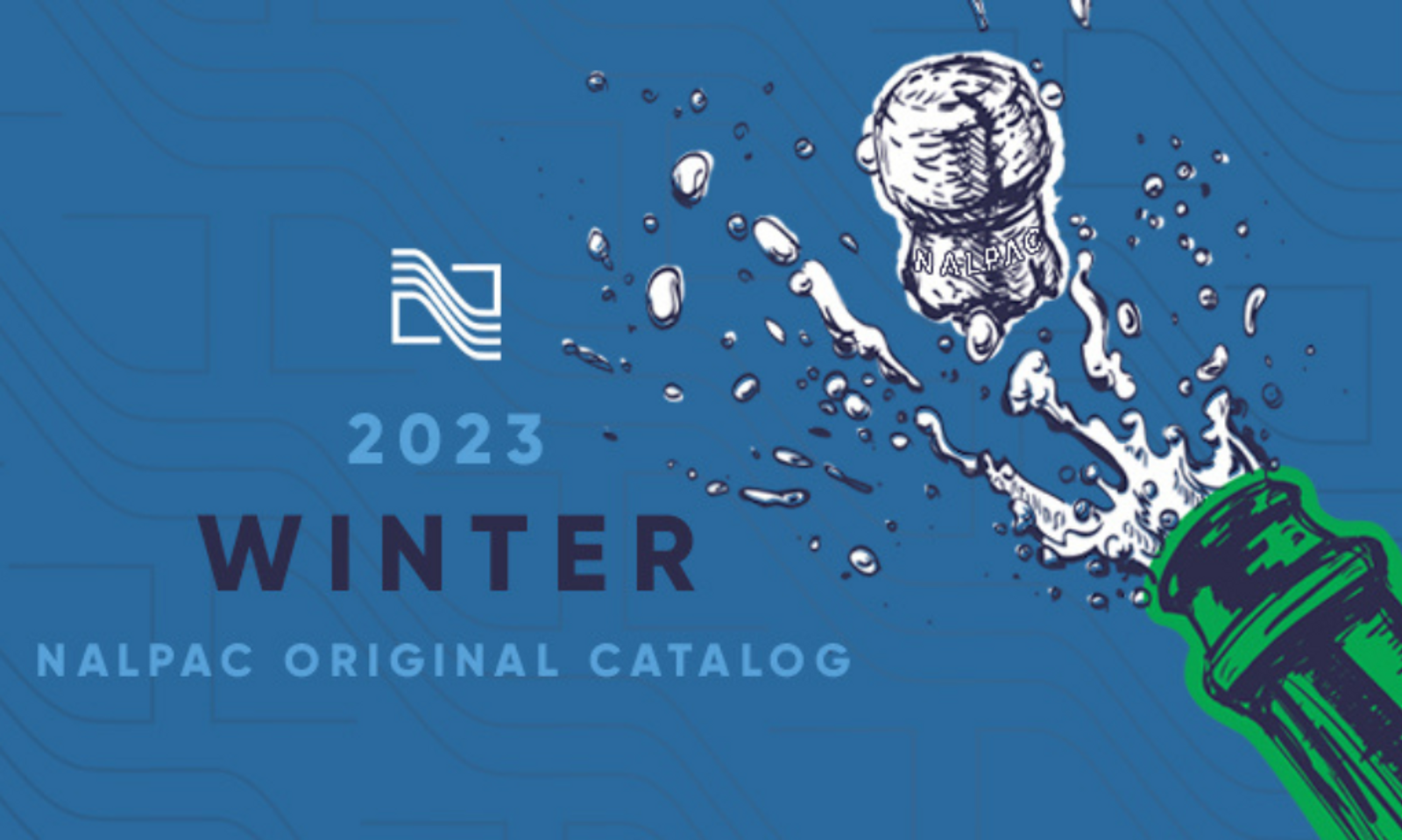 FERNDALE, Mich.—Adult products distributor Nalpac has released its 2023 Winter catalog both in print and online.
Nalpac is kicking off the start of the season with a new 2023 Winter Catalog that presents the latest releases from major manufacturers and specialty brands that have been curated by Nalpac's in-house product experts. Nalpac retailers, both large and small, get access to pre-release product information to plan for their season exclusively in the Nalpac catalog.
Featured categories include Stocking Stuffers, Holiday Gift Guide, Staff Picks, New at Nalpac, Nalpac Exclusives, New in Lube, Holiday Lingerie, Enhancers, and Bedroom Accessories. This curated catalog will assist retailers in making product selections that can be merchandised together in displays or paired with other items to create in-store specials and promotions. Nalpac 2023 Winter Catalog has many options for upselling and adding extra POS items from the Stocking Stuffer section to help boost the average sale per customer.  
The Nalpac 2023 Winter Catalog can be found online here and will be arriving in Nalpac customers' mailboxes starting this week. Nalpac produces four print catalogs a year.
Nalpac director of marketing and strategic partnership Phoebe Grott said, "In consideration of the 2023 retail climate, our Nalpac winter catalog paid special attention to inclusive price points and centered a full range of categories that support a healthy cart size for the season. This edition also showcases the expansion of the Nalpac house of brands to include newcomers and the tried-and-true best sellers."
Highlighted manufacturers include Blush, COTR, Curve, Doc Johnson, Evolved, Intimate Organics, Lovense, Pipedream, Pjur, Screaming O, Shots, Sliquid, Sportsheets, Swiss Navy, System JO, Tantus, Wicked Sensual Care, WOW Tech, Magic Wand, Hot Octopuss, Nasstoys, Honey Play Box, Snail Vibe, VibePad, Bonner Trading, Fantasy Lingerie, along with many more.
Nalpac director of sales Kelsey Harris said, "Nalpac's vendor partners have released a great range of new products just in time for the holidays. The Nalpac sales team is excited to support our wholesale customer's merchandising needs and store training to make this season a success!"
Nalpac customers with questions about items from the 2023 Winter Catalog or who would like to place an order can contact a Nalpac sales representative. Prospective Nalpac customers can email [email protected] to set up an account. 
Nalpac offers over 20,000 items, including PPE, to retailers at a wholesale price. For more information on Nalpac, visit the company website at Nalpac.com and follow the company on Twitter, Facebook, Instagram, and YouTube.