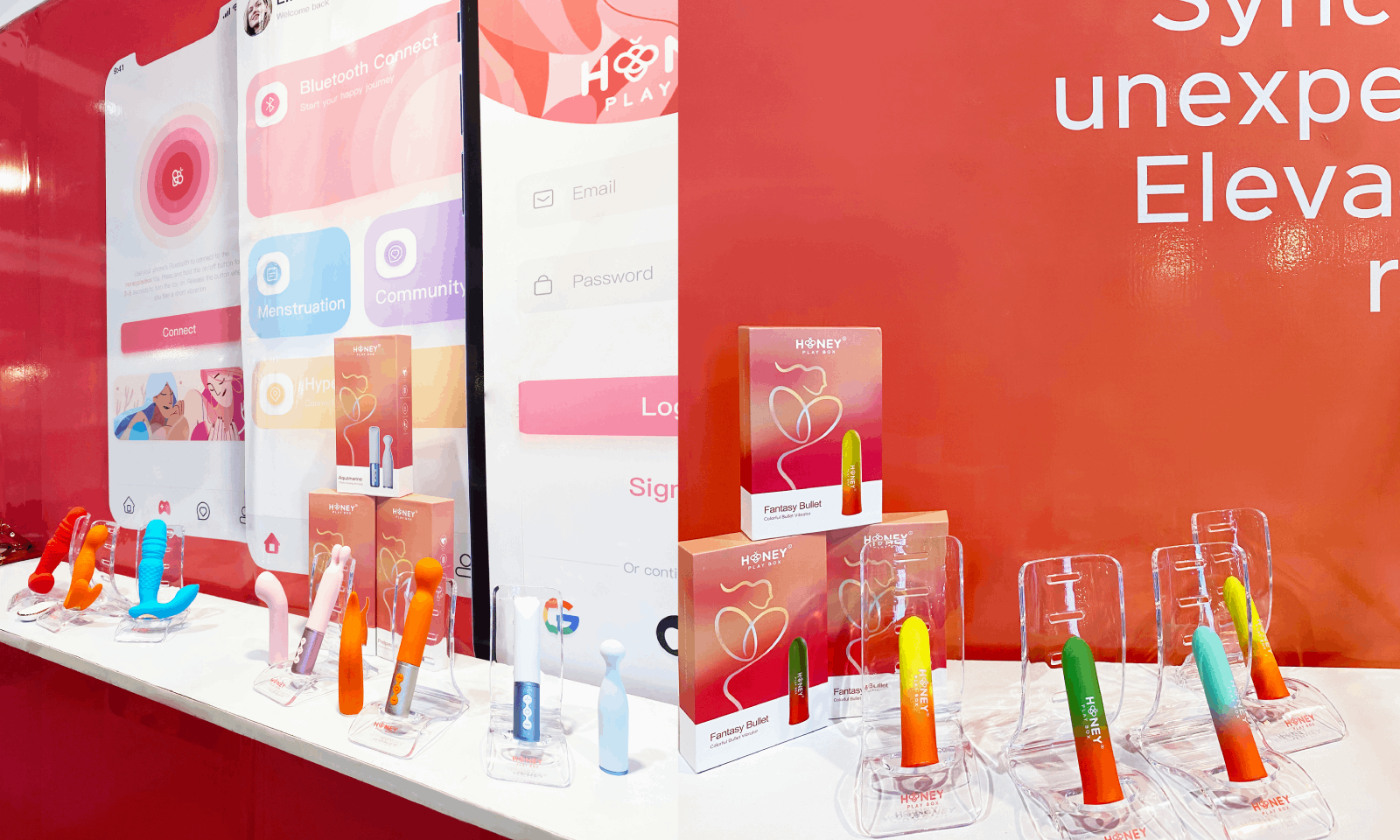 CHINO, Calif.—Adult pleasure products brand Honey Play Box participated in the Asia Adult Expo 2023 held from Aug. 29 to today, Aug. 31 at the Hong Kong Convention and Exhibition Centre.
The Asia Adult Expo (AAE) is an annual trade show dedicated to the adult industry and showcases an extensive array of products, including novelties, lingerie, adult healthcare items, gifts, games, adult content production and distribution, industrial facilities and equipment, as well as consultation and trade services.
During the event, Honey Play Box unveiled its latest creation, the JOI Collection, featuring three new products: JOI, a dual stimulator with a clitoral licking function and a rotating G-spot vibrator; JOI PRO, enhanced with a remote control; and JOI THRUST, an app-controlled clitoral licking and G-spot thrusting vibrator. 
In addition to the JOI Collection, the spotlight also shone on the POMI WAND and the ADRIAN. 
"Asia has long been a prominent center for the production of adult products and sex toys. We are thrilled to participate in this event, which offers us the chance to connect and exchange insights with fellow industry professionals," shared a rep. "Throughout the show, we've encountered a diverse array of innovative adult products and emerging technologies that have truly ignited our imagination for future advancements.
"Currently, we are actively enhancing and refining our app-controlled product range. Our upcoming upgraded HoneyPlayBox app is set to be unveiled at the forthcoming eroFame convention, alongside our collection of app-controlled toys. I am confident that this innovation will be a game-changer, and I eagerly anticipate your valuable feedback."
Additionally, Honey Play Box has announced the upcoming improvements on its app. The existing version of the Honey Play Box app offers features such as long-distance control and music synchronization. The enhanced version is projected to launch in September 2023 and will be unveiled at the eroFame 2023 Global Trade Convention.
For further information, visit the Honey Play Box website.