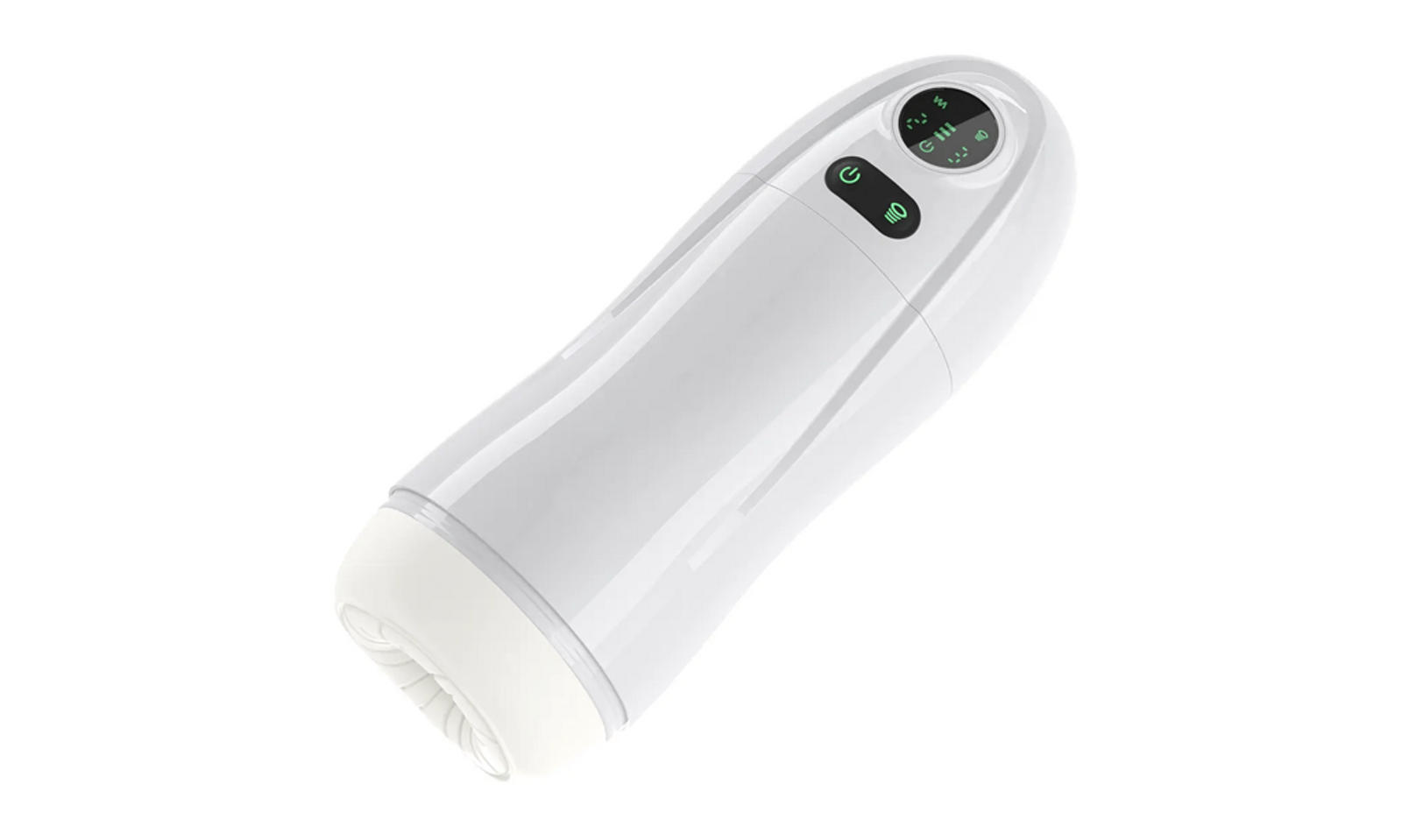 CHINO, Calif.—Honey Play Box, a manufacturer of male pleasure products, has announced the release of its newest automatic masturbator KAI2 to the market.
A refined and enhanced version of the popular KAI stroker, KAI2 features new technology and functionality that sets it apart from its predecessor.
KAI2's new sleek and ergonomic design lends to its discreet nature and this version of the lightweight automated blowjob simulator also gives average to more well-endowed men a longer and wider tunnel for insertion to ensure a more comfortable and realistic experience.
Boasting nine distinct vibration intensities and patterns and five different suction modes, the KAI2 is proven to stimulate all parts of the male anatomy. Whether leveraging the advanced features of the automated stroker to do the work or simply using it manually, KAI2's internal sleeve is designed with unique pleasure beads of varying sizes and an anatomically inspired ring pattern, which even if used alone, offers a powerful and realistic orgasm.
KAI2 also has an intuitive feature that both enhances sexual stimulation and additionally helps to maintain the product's physical integrity after use and over time.
The device has an internal heating mechanism that warms up the sleeve to achieve a true human flesh-like temperature. This creates a more lifelike feel when in use. Dually, the same heating mechanism promotes drying and sterilization after cleaning as it completely evaporates any moisture and impedes the growth of bacteria. This prolongs the life of the sleeve and device making it a great value.
The digital display panel on the new KAI2 is an ideal feature for controlling the device to personalize pleasure on an automated stroker. The screen clearly illuminates giving full access to manipulating the suction, vibration, and intensity levels as well as powering on and off.
Honey Play Box sales manager Joerial Armstrong said, "We saw much success with KAI but like anything, knew there were elements we could enhance and improve upon, thus KAI2 was born. We are proud of how effective and powerful this discreet device is and look forward to customer feedback."
For more press inquiries about KAI2 contact [email protected].