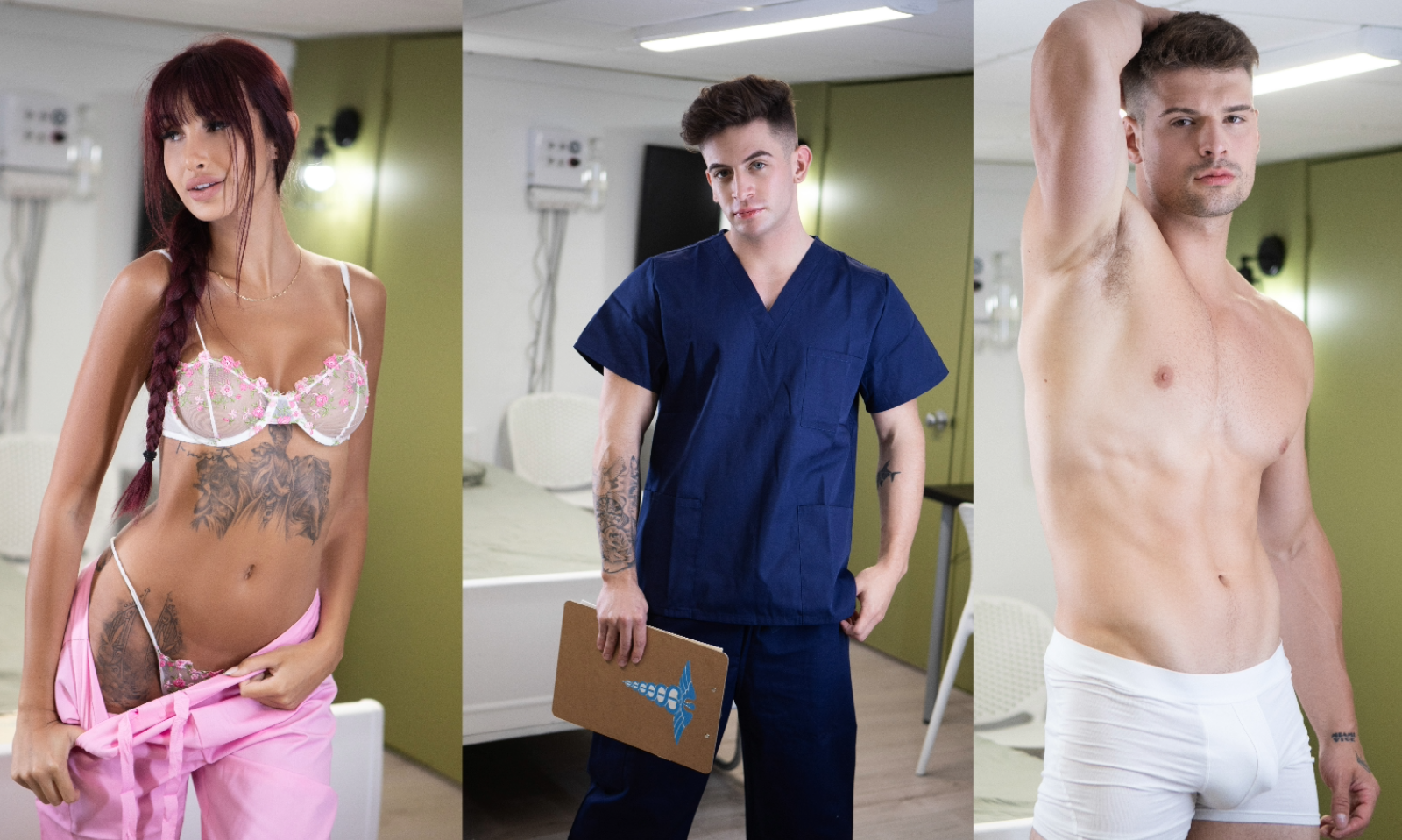 LOS ANGELES—WhyNotBi will soon release "Horny Nurse Faceoff," a new bisexual threesome scene featuring Malik Delgaty. The performer is joined by Trevor Brooks, as well as Florida native Mimi Malibu.
In the scene, a few weeks without cumming has caused sudden testicle pain for Delgaty, and Nurse Brooks tells him he needs to drain his balls.
Brooks assures the patient he's a professional as he sucks his cock, but before the treatment is complete, he's called away. Nurse Malibu eagerly steps in, ripping open her scrubs, and Delgaty doesn't hesitate to fuck her doggy style. Malibu has to leave before Delgaty cums, but Brooks returns, assuring Delgaty that fucking a man's hole is the best way to get the load out.
Malibu catches Brooks in the act, and the horny nurses fight over his big dick, but the patient suggests they work together. First, Nurse Malibu and then Nurse Brooks take his cock, and Brooks cums in Malibu's mouth before Delgaty finally blows his load on both their faces.
"Horny Nurse Faceoff" will be released on Wednesday, Sept. 13, streaming on WhyNotBi.com. Follow WhyNotBi on X (formerly Twitter). Also, follow the performers on X: Malik Delgaty, Trevor Brooks, and Mimi Malibu.