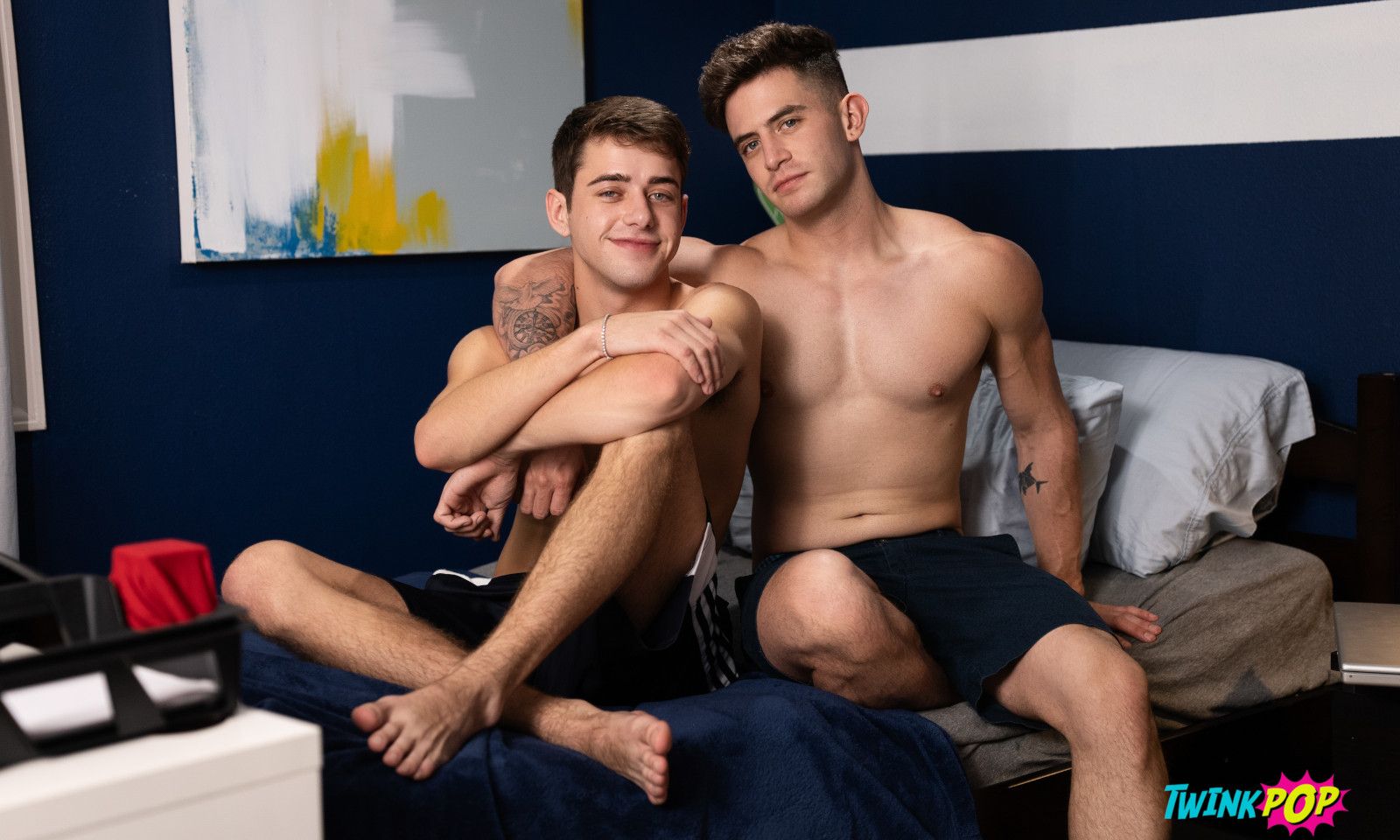 LOS ANGELES—Trevor Brooks and Joey Mills star in "Tied Up Dorm Fuck," set to debut on Wednesday on TwinkPop.com.
The action opens with a geeky twink (Brooks) who gets tied to the bed by some jocks who go on to steal his computer. Lying helpless he can't help getting hard when his roommate (Mills) gets home and starts undressing before noticing him. He begs Mills to untie him, but after Mills gets a look at Brooks' unit, the horny bottom has a better idea, to ride the tied-up top's face and then his erection.
The scene marks Mills' return to the studio after several appearances for the brand since its launch last winter, including the Double Helix series.
The niche gay porn site offers weekly exclusive content starring performers such as Drake Von, Cameron Neuton, Jake Preston, Sam Ledger, and others.
For more updates, follow Brooks and Mills on X/Twitter, at @trevorbrooksxxx and @JoeyMillsXXX.
For more information, visit TwinkPop.com or follow the brand on X/Twitter.
Pictured Joey Mills, left, and Trevor Brooks.