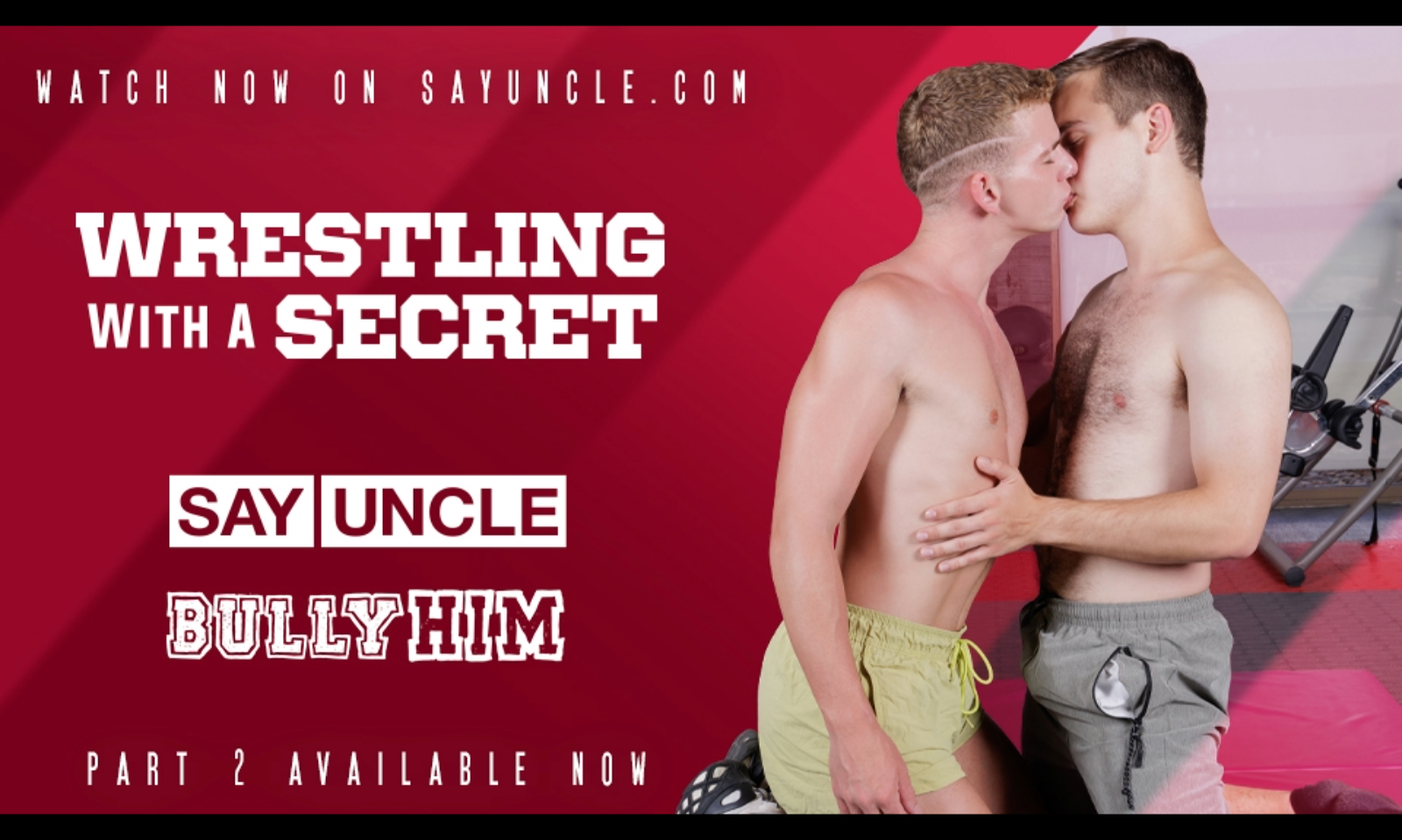 MIAMI—SayUncle has released the second installment of Wrestling With a Secret. Starring Jack Waters and Ryan Russo, the episode continues the story of horny secrets and desires coming to light. 
In this new Bully Him scene titled "Wrestling With a Secret - Part 2," viewers rejoin the story initiated in part one. After an awkward moment at home involving his stepbrother Jordan Lake, Russo decides to head to the gym with his close friend (Waters) to clear his mind. Amid their gym session, Waters reveals that he caught Russo and Lake making out.
Russo begins to feel uncomfortable and tells Water to shut up about it. Waters continues to tease Russo and says that he thinks Lake and him probably had sex too. Russo then kisses Waters because he knows that the only way to keep Waters quiet is to bang him the same way he did to Lake.
Part three of the series will premiere on Sept. 21 on SayUncle.com.
Visit SayUncle.com and follow the brand on X (formerly Twitter) @sayunclenetwork.