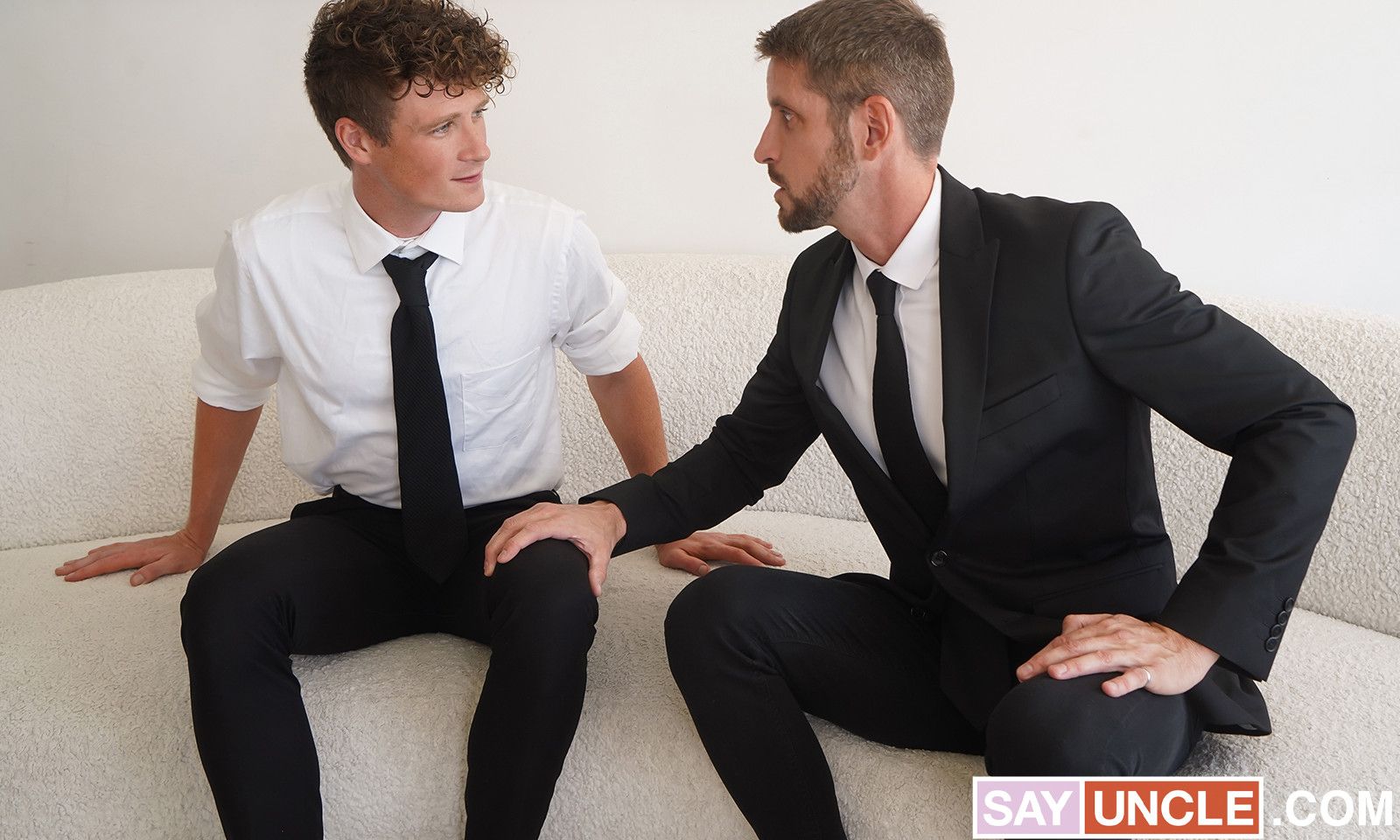 MIAMI—SayUncle is debuting four new scenes from its popular sites starring Johnny Ford, Dakota Lovell, Aaron Allen, and others.
In Missionary Boys' "Committed to the Mission," President Johnny Ford is prepared to initiate Elder Tyler Stone to the mission. Stone is ready to take the next step toward his sacred calling. However, after he admits to President Ford about his forbidden thoughts, Ford now must show him how these sinful acts really work so he won't fall into temptation again. To watch the scene, click here.
In "Sex Addiction Therapy," Dakota Lovell seeks help from Dr. Zen Goken with his sex addiction. Dr. Zen helps Lovell find the root of his behaviors and recommends a desensitization exercise to help him overcome his urges. Lovell finds it hard to resist the temptation and ends up going all the way with his therapist. To watch, click here.
Other scenes include:
• "Cum Treatment," from Family Dick, features Jax Thirio trying out a new rejuvenation method with his stepson (Alex Gonzalez) after watching a news report about how to stay young by swapping DNA with a younger family member. He now wants to use Gonzalez's sperm—and he's willing to do whatever it takes to get some of it.
• "Freeuse Workout," from FreeUse Twink, stars Aaron Allen who wants to join his stepdad (Trent Summers) in looking to take more intense exercise training classes. But now their trainer (Jax Thirio) introduces different workout methods for them to try—including freeusing.
The SayUncle Network offers 55 exclusive series, 3,000 scenes, and seven weekly updates.
For more information, visit SayUncle.com or follow the brand on X/Twitter.
Pictured: Tyler Stone, left, and Johnny Ford.