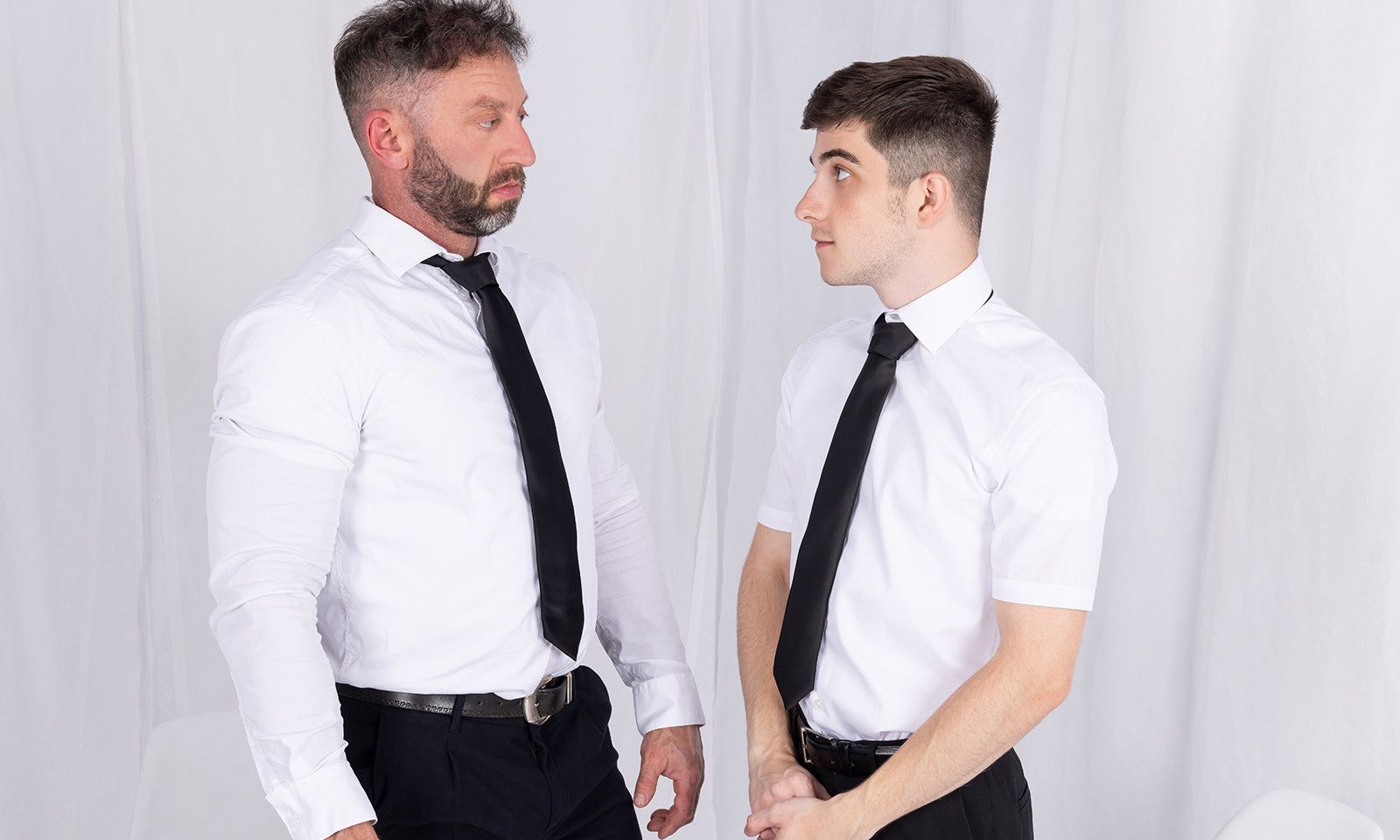 MIAMI—SayUncle is debuting four new scenes starring Glenn Hut, Muscled Madison, Blake Wilder, and others.
In Anonimo's "In the Middle of the Woods," Hut and Russel are looking for a unique way to spice up their sex lives so they decide to head deep into the woods instead of the same old bedroom to have some fun with each other. To watch the scene, click here.
Madison is next as he prepares Harrison Todd for his first mission in Missionary Boys' "His Holy First Time." Madison believes Todd is ready for his mission, but he wants to check his body for any impurities first. The proper way to do the physical examination is with penetration. To watch, click here.
Other scenes include:
• "The Spanish Passenger," from Dick Rides, stars Spanish performer Roxas Estheim. In the scene, his vacation to Argentina takes a horny turn. After calling a carpool service, Estheim is picked up by driver Crixxx Nie who then starts flirting with him, and the two start to hit it off in more than one way.
• "Arousingly Home Alone," from BrotherCrush, features Blake Wilder and Jaycob Eloisee as stepbrothers who are home alone. After a small fight over who gets to use the TV remote, the guys suddenly become aroused by the situation and things get hardcore fast. 
For more information, visit SayUncle.com and follow the brand on Instagram and Twitter.
Pictured: Muscled Madison, left, and Harrison Todd.