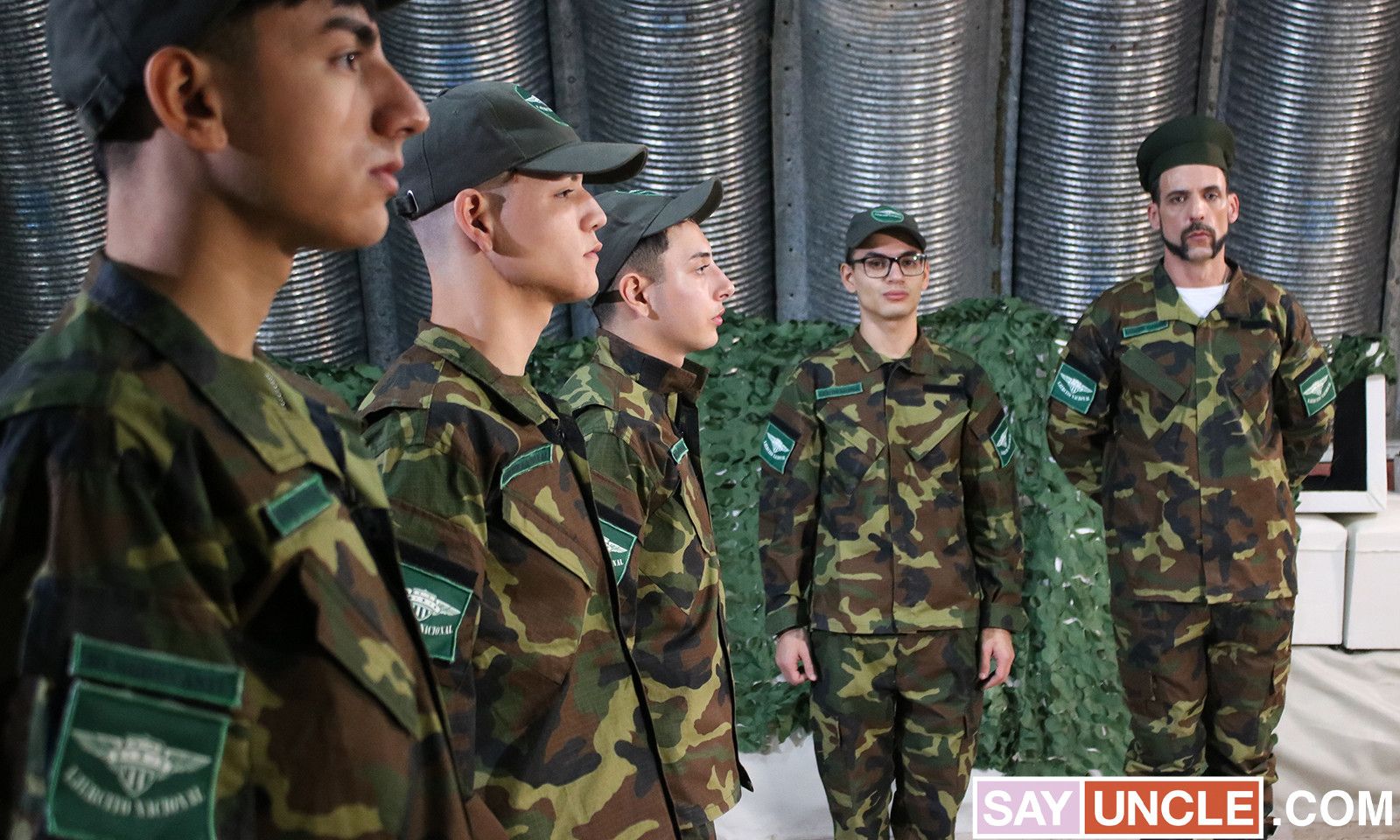 MIAMI—SayUncle has released four new scenes this week featuring gay performers Felix Harris, Dakota Lovell, Donovin Rece, and others.
The studio's new limited series Anonimo makes its debut with "Stranger Under the Tree." The action opens with Felix Harris and Uriel Simon after finishing soccer practice. The pair then look to relax somewhere in the park. They stumble upon Dimitry Simonit under a tree masturbating and it's not long before a three-way erupts. To watch the scene, click here.
Dakota Lovell is next in "Absolution Through Cock-Washing," from Yes Father. In the scene, Lovell confesses his sinful acts to Father Jonah Wheeler. Lovell feels remorseful about lying to Father Jonah about his actions. However, Wheeler has a solution. For Lovell to repent, he must perform a penis-washing ceremony. As he washes Wheeler off and cleanses himself, Wheeler tells him that in order for everything to be forgiven they must take it to the next level. To watch the scene, click here.
Other scenes include:
• In "Sex Addict Soldiers," from Military Dick, Joris Leonard plays Sgt. Leonard. He introduces Felix Bonnet to the other cadets (Leonel Russel, Rene Sava, and Uriel Simon) and lets the others know that Bonnet has one issue: He's a huge sex addict. To help combat this, Sergeant Leonard instigates the sexual initiation for Bonnet to officially become part of their unit. 
• "A Different Kind of Stress," from StickyRub, stars Donovin Rece who visits hunky masseur Jeremiah Cruise for a relaxing time. He then admits to Cruise that he's been on a dating app for a while now but hasn't had any luck finding anybody, and he hasn't gotten any action in a long time either. Cruise realizes that Donovin is going to need more than a massage to satisfy his needs.
The SayUncle Network features 55 exclusive series, more than 3,000 scenes, and seven updates weekly, exploring a wide variety of genres.
For more information, visit SayUncle.com and follow the brand on Instagram and Twitter.