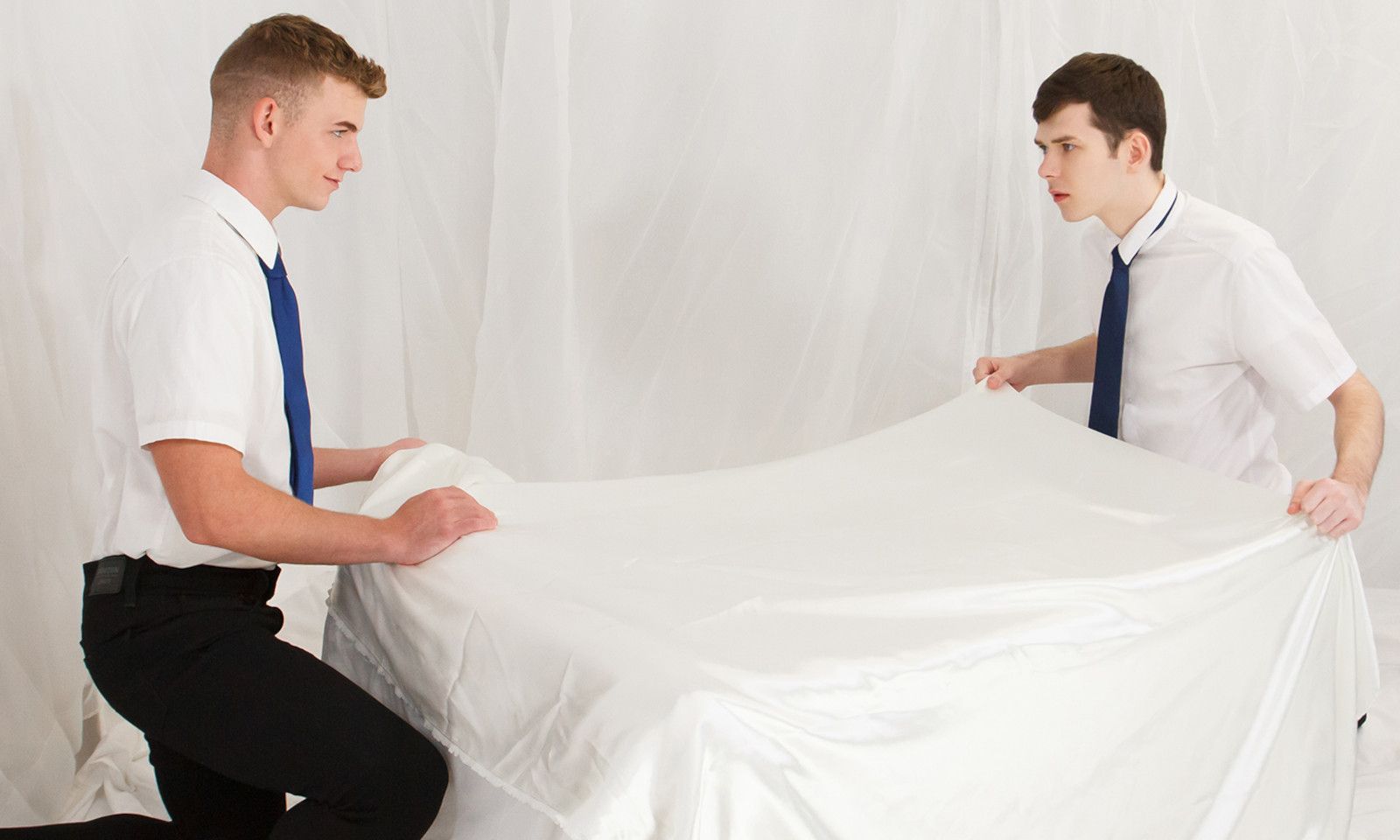 MIAMI—SayUncle is debuting a slew of new scenes from its popular sites, starring Gabe Bradshaw, Jax Thirio, and others. 
In Missionary Boys' "Sinful Loopholes," Dakota Lovell and Jack Waters are assigned to clean the temple, but the two take advantage of the alone time to fool around. President Oaks catches them in the lustful act, but he encourages them to let him join. To watch the scene, click here.
"The Second Rule of Pig Bottoms" is next from Pig Bottoms as Carter DelRey, Sage Roux and Zacc Andrews convince Axel Drago to forget about studying his exams so they can all get back to doing what they do best—having an orgy with each other. To watch, click here.
Other scenes include:
• "I Felt Something," from DadCreep, stars Gabe Bradshaw who recounts a hot moment that happened with his step-uncle and his stepdad Greg McKeon. McKeon tells about how he felt his uncle getting hard while they were dancing. They begin to reenact exactly what happened when McKeon starts getting hard and the dancing soon turns into something raunchier.
• "Dirty Business," from Family Dick, stars Jesse Bolton, who plays Jax Thirio's stepson who goes on a business trip with his stepdad. But Bolton is bored in the hotel room while stepdad is swamped with business meetings and calls. Bolton then steals his work suit and refuses to return it until Jax gives him the fun he wants in the bedroom. 
For more information, visit SayUncle.com and follow the brand on Instagram and Twitter.
Pictured: Jack Waters, left, and Dakota Lovell.