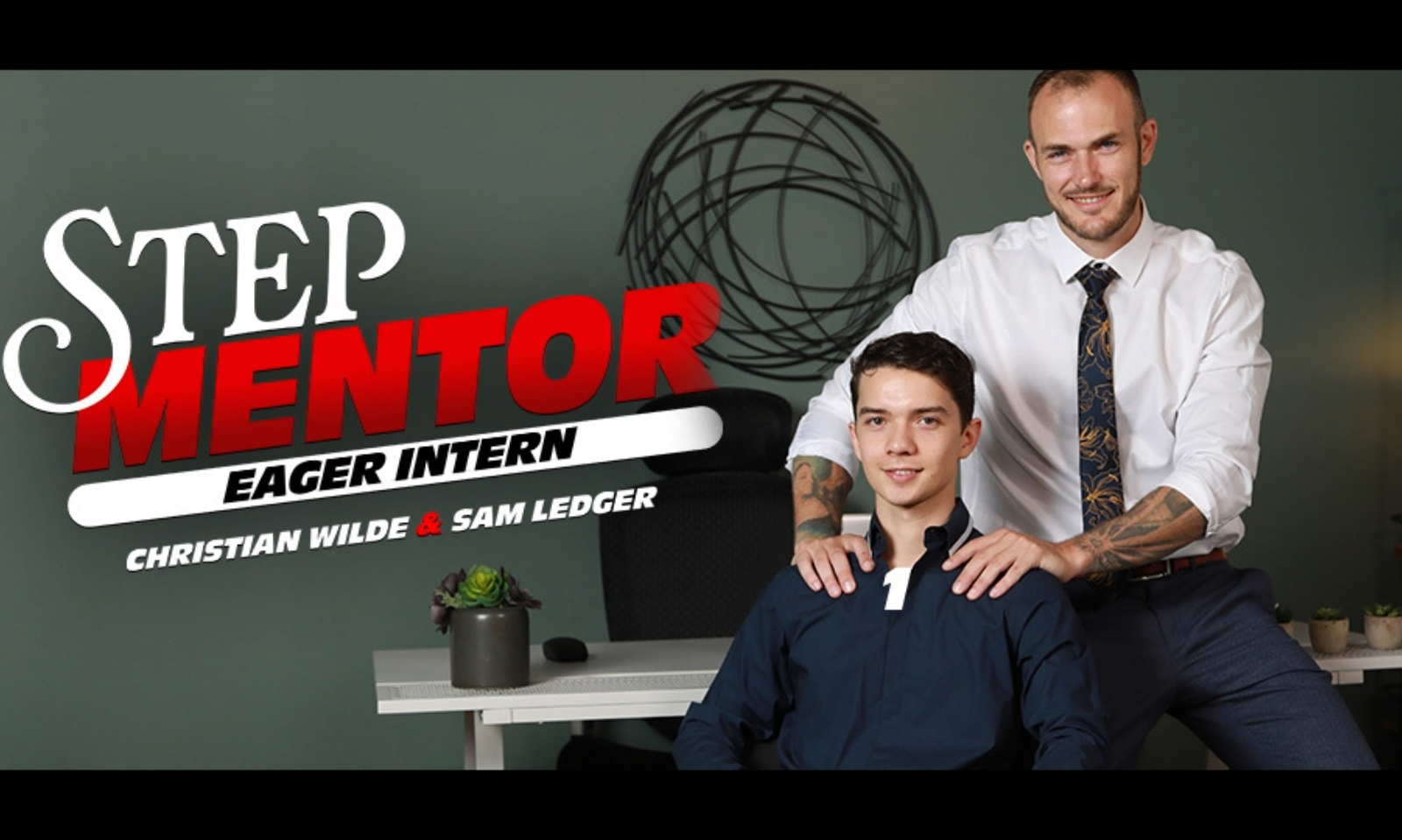 LOS ANGELES—Christian Wilde and Sam Ledger star in the latest offering from Next Door Studios's family role-play studio Next Door Taboo. "Stepmentor: Eager Intern," directed by Big Mike, stars Ledger as an intern in his stepdad's (Wilde) office. Ledger is eager to make the most of his mentorship and impress his stepdad.
"It was a hot scene," Ledger enthused. "I've never really been one for an office job, but I remember Christian smelled sweet, like cinnamon, or coffee roasting in the morning. It really got me in the mood since I'm always horny in the mornings. I pretty much wake-up craving dick, haha!"
"Working on 'Stepmentor: Eager Intern' with Christian and Sam was a blast," said Big Mike. "In more ways than one, I was stoked to be along for the ride… and Sam definitely was too! These two studs couldn't keep their hands off each other all day. I'm excited for everyone to see Daddy Wilde train Sam's hole at the office."
"Sam was such an awesome scene partner," said Wilde, "and the concept of the shoot was so much fun! The sex was so hot, too. Working with Next Door is always such a pleasure."
"Stepmentor: Eager Intern" is available now on ASGmax.
In other news, "Free Use Gym" starring ASGmax exclusive Ryder Owens, Kyle Fletcher, and Mick Marlo streams on Nov. 18, 2023.
Find everything from the Next Door Studios and more ASG Original programming exclusively at ASGmax.com.
Follow the performers and director on X (formerly Twitter): Christian Wilde, Sam Ledger, and Big Mike.
Follow ASGmax on X: ASGmax.