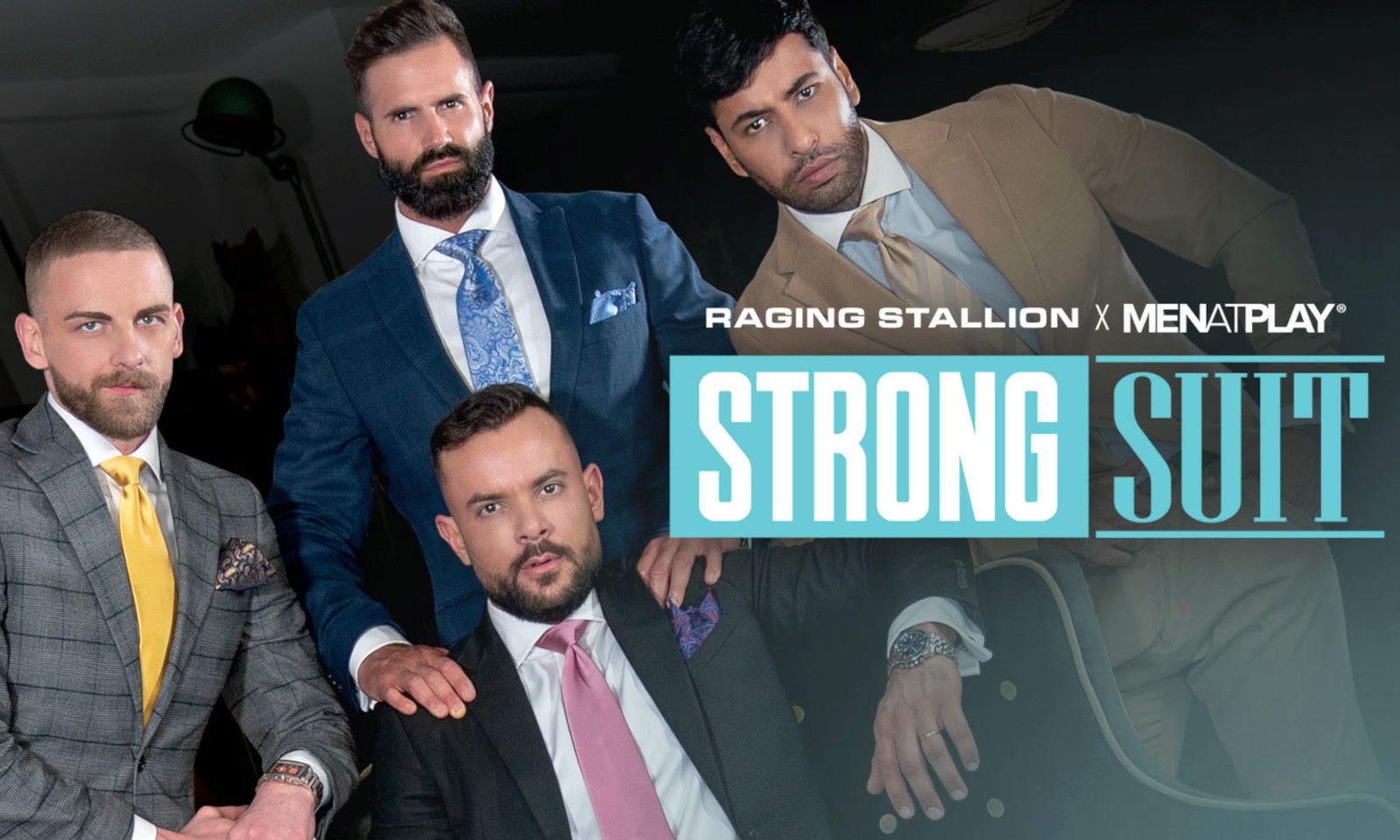 SAN FRANCISCO—Raging Stallion Studios and MenAtPlay have released the finale of six chapters of Strong Suit, the new feature directed by Janick Legrand and Raph North.
The new release is debuting now at RagingStallion.com and MENatPLAY.com.
In the new installment, Sir Peter knows that the secret behind any top-notch organization is teamwork and that's why he's enlisting the help of the three horniest businessmen he knows in the series finale. Written by award-winning screenwriter Ben Rush, the new scene finds Sir Peter busting out his lustful colleagues Dani Robles, Babylon Prince, and Zac Johnson for a four-way in the middle of the workday.
The three real estate agents have been called together by company boss Sir Peter to make a very important personnel decision for Pinstripe Realty Worldwide. Their deliberations don't last long, though, and soon the agents are taking advantage of the leftover time by dropping to their knees and going three-on-one with Sir Peter's big unit. The trio takes turns sucking off their boss before breaking out their asses to be serviced before things get wilder.
The finale and previously released episodes of Strong Suit are available for promotion through the Buddy Profits and Pinstripe Cash affiliate programs. For more information or direct affiliate inquiries, contact [email protected] or [email protected].
Contact Cameron Greer at [email protected] for any additional information.