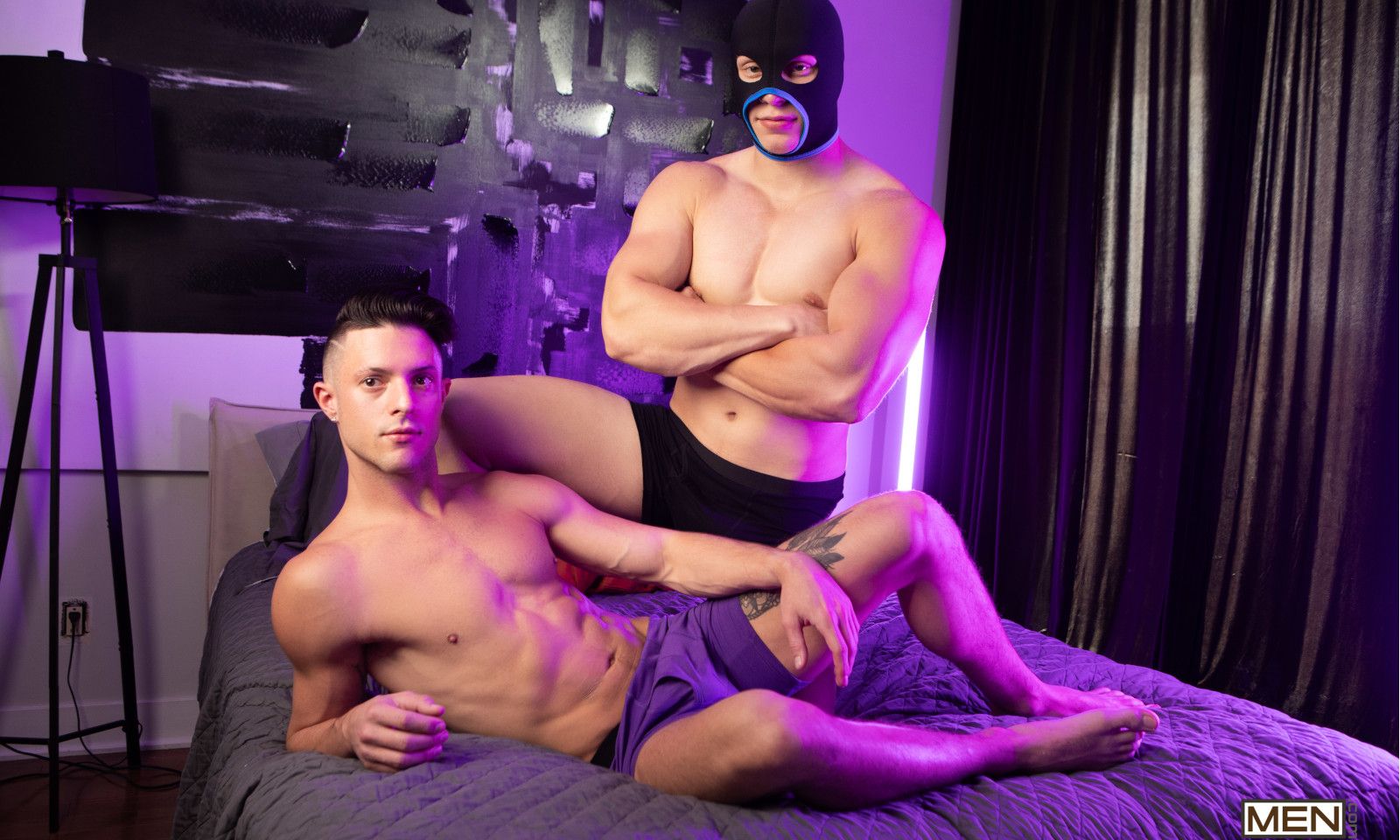 LOS ANGELES—Canadian newcomer Niko Vaz gets manhandled by a mysterious masked stranger in the newest episode of Twink Fucker, debuting Thursday, Nov. 9 on Men.com and TwinkPop.com.
Co-produced by the two studios, the five-part series is headlined by Zane, a masked newcomer, making his gay porn studio debut.
In the new episode, the Twink Fucker is still hard after using Shae Reynolds, and luckily his buddy Niko Vaz was right there for more action. The masked top puts Reynolds away in a drawer, then rips off Vaz's clothes and bangs his face, before pounding him doggy style and more.
A new episode is released every week, on Men.com and TwinkPop.com.