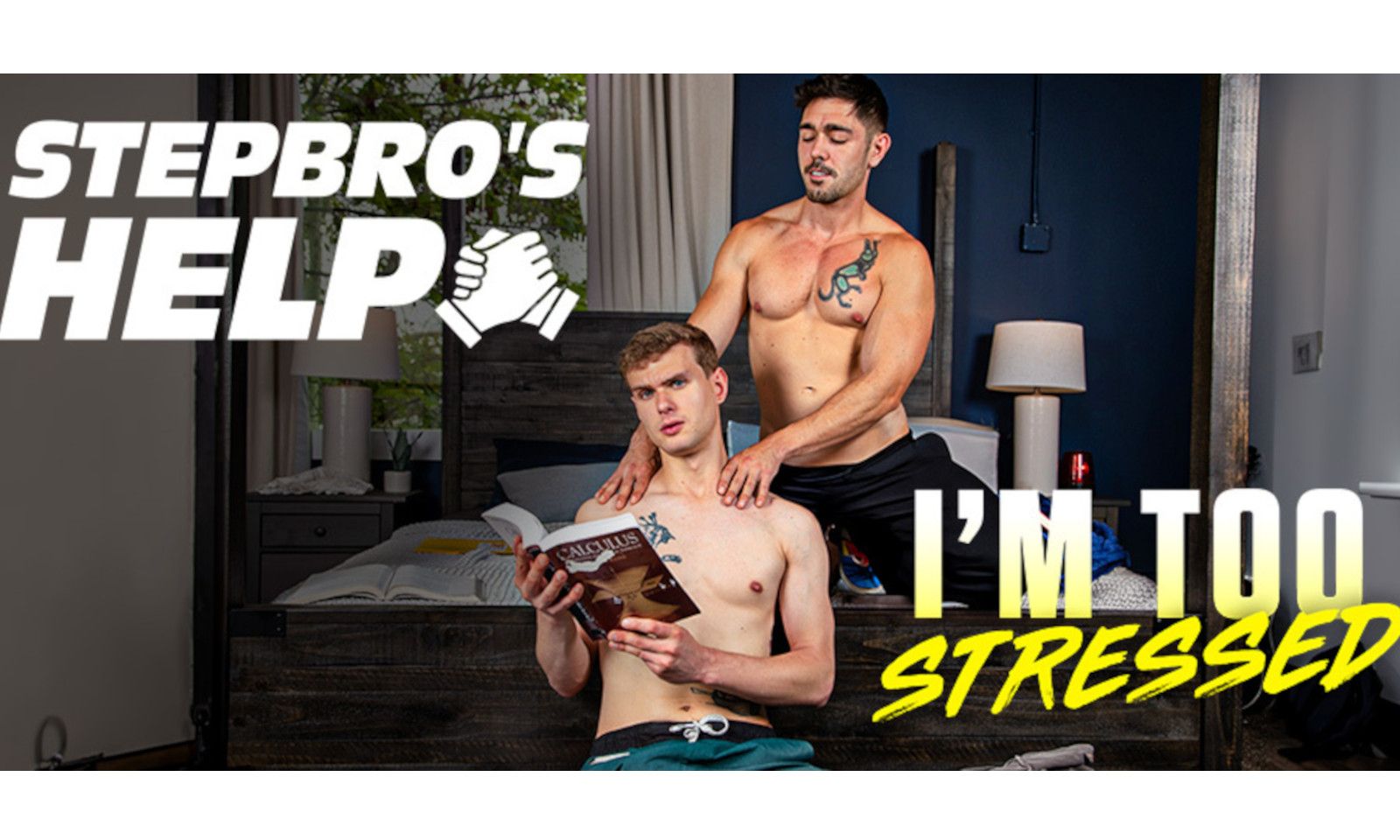 LOS ANGELES—Nico Coopa stars in "I'm Too Stressed," a new scene from ASGmax's Next Door Taboo's Stepbro's Help series, available now.
The studio-exclusive model plays a dutiful stepbrother willing to serve (and be serviced by) his stressed-out stepbrother Mick Marlo. 
"Filming Mick and Nico together was a pretty easy task," said Director Big Mike. "Their chemistry was undeniable and they really made it fun on set. Fans are going to lose their minds for this flip fuck!"
Coopa said, "Mick Marlo is such a hottie and that scene turned out so well. I knew as soon as we met and locked eyes that it was going to be a great shoot. I'm sure a lot of people can relate to the joy and delight I feel around a beautiful uncut dick. I feel like it's pretty apparent I was absolutely lusting after his. This is a very horny film quite frankly, and I'm excited to watch it in its full glory."
"Nico and Mick did a great job bringing this one to life as the horny step-brothers Next Door," said ASG Chief creative officer Jer Babcock. "Both of these well-endowed performers really put their assets to use in this fun family roleplay scenario."
Meanwhile, the studio's "Changes," the three-part Next Door Films saga resumes with "Changes Episode 2:  Moving On." This installment introduces Tony Genius as a new real estate agent looking to close the deal with Kyle Fletcher. The new installment is streaming now.

For more content, visit NextDoorTaboo.com, ASGmax.com, or follow ASGMax on Twitter.
Pictured: Mick Marlo, left, and Nico Coopa.