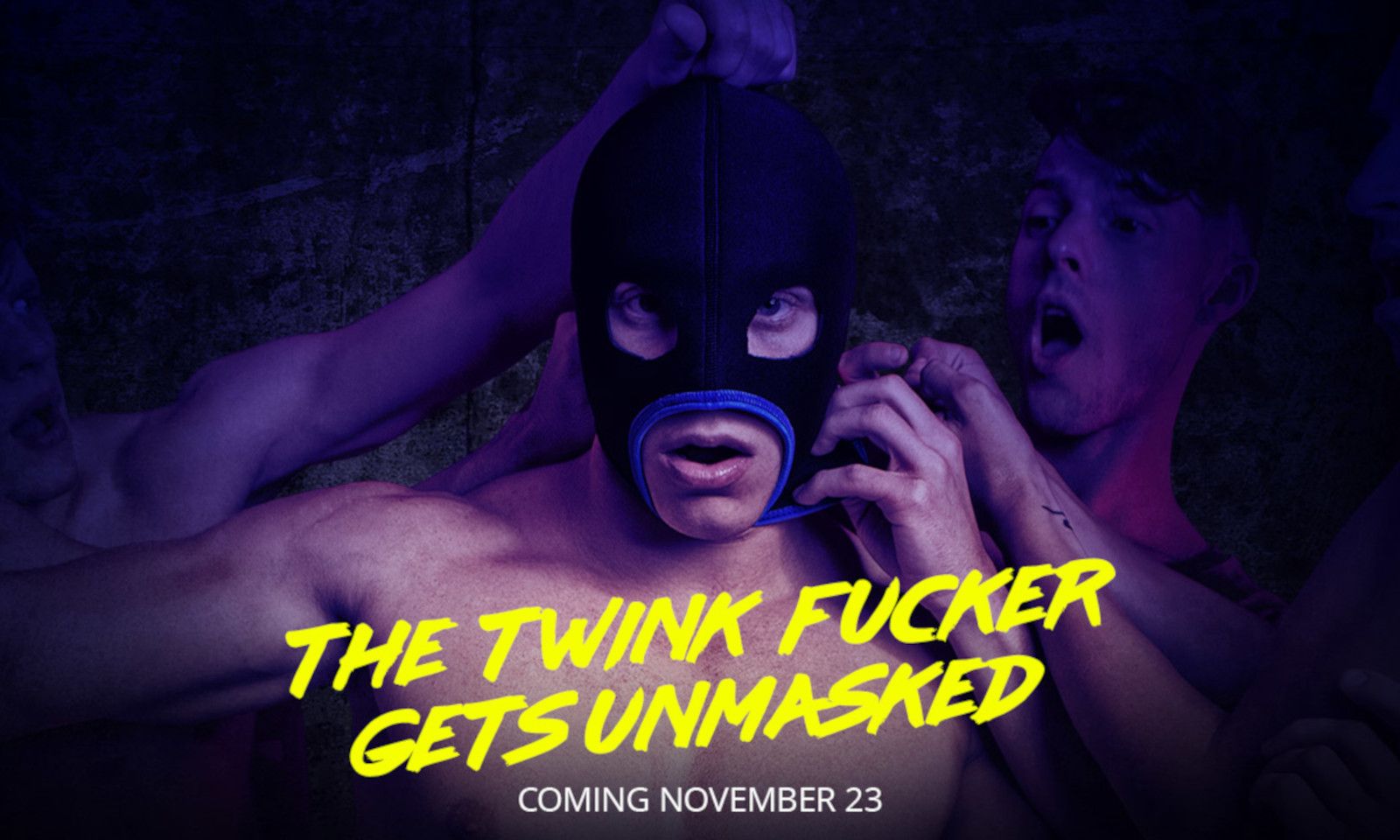 LOS ANGELES—Men.com is set to release the finale of Twink Fucker on Nov. 23.
In the new episode of the series about four best friends (Jake Preston, Shae Reynolds, Niko Vaz, and Sam Ledger) who want to test themselves with a mysterious masked man, fans will witness the unmasking of the stranger portrayed by Zane, a newcomer who made his gay porn studio debut in the five-part series.
Co-produced by Men.com and TwinkPop, the new episode features a muscular top known as the "Twink Fucker" who hooks up with Ledger (the first of the three to do so). Then later on, Vaz arrives and hides under the bed where he hears every second of Reynolds bouncing on the stranger.
The Twink Fucker finds Vaz in his hiding spot and swaps the twinks, putting Reynolds in the drawer while he pounds the brown-haired hunk's face, then lets Vaz ride him. Reynolds, Vaz, and Ledger Later meet outside, and the three sneak back in to watch as Preston arrives to get pounded. Once they're discovered, the Twink Fucker is ready to have an orgy.
The entire series is available on Men.com and TwinkPop.com.
For more updates, follow Preston, Reynolds, Vaz, and Ledger on X/Twitter, at @itsjakepreston, @shaereynolds8, and @samuelledger.
For more information, visit Men.com and TwinkPop.com. Men.com is also on Instagram, TikTok, and X/Twitter.