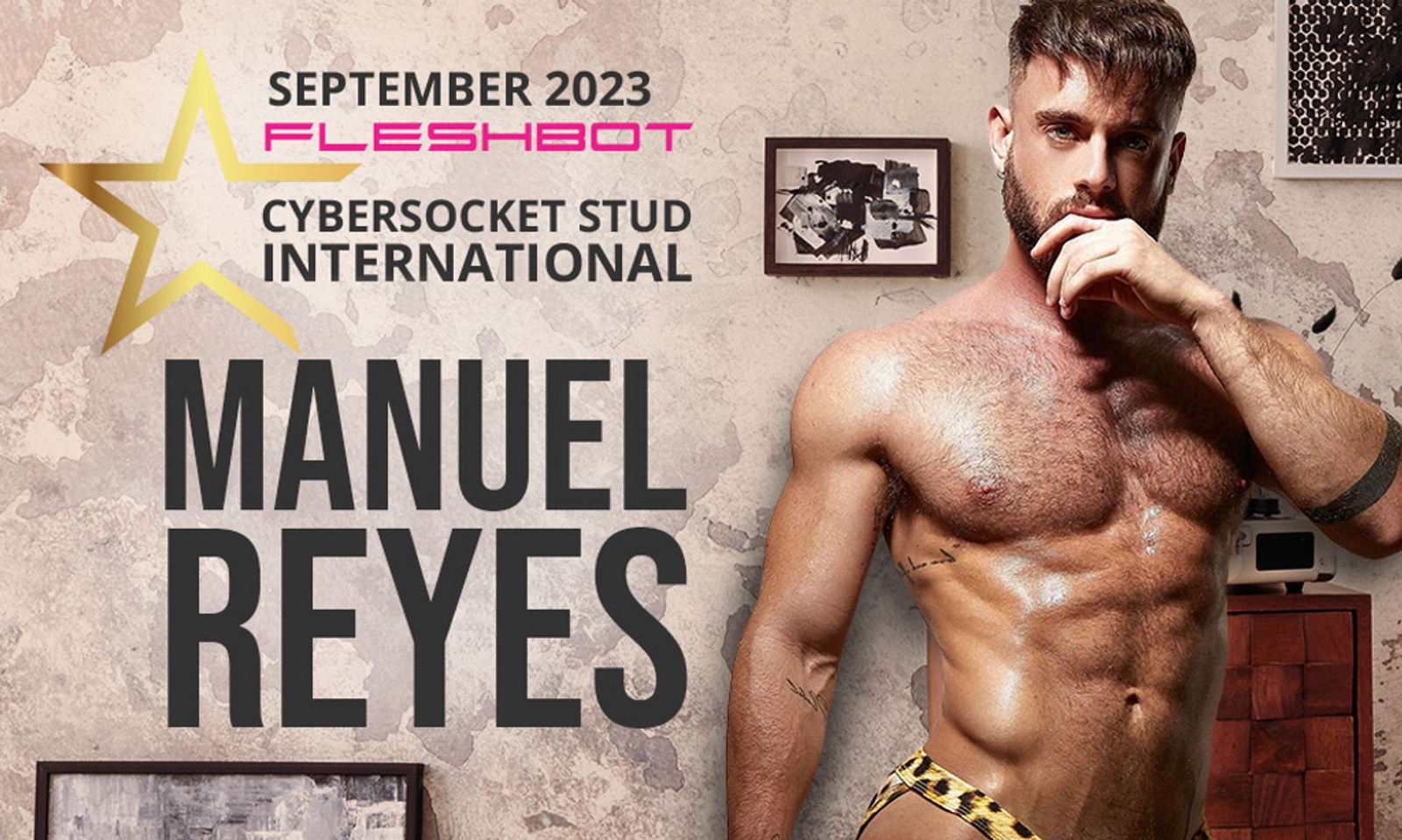 CYBERSPACE—Fleshbot powered by Cybersocket has announced that Manuel Reyes has been selected as Cybersocket Stud International for September 2023. Each month throughout the year, Fleshbot will select and feature a talented adult performer or content creator as Cybersocket Stud International.
Fleshbot's AJ Sloan said, "A true embodiment of passion and flexibility, Manuel's electrifying performances have captured the crotches of many. His achievement is a testament to his undeniable gift for taking cock and other talents in front of the camera."
Fleshbot will be featuring Reyes throughout the month. Tune in for more great insights into Cybersocket Stud International September 2023.
Read more about Cybersocket Stud International here.
To celebrate Reyes as the Cybersocket Stud International of the month, follow him on Twitter @manuelreyesxxx, and to keep up with all the happenings at Fleshbot powered by Cybersocket, follow Fleshbot on Twitter @FleshbotGay.