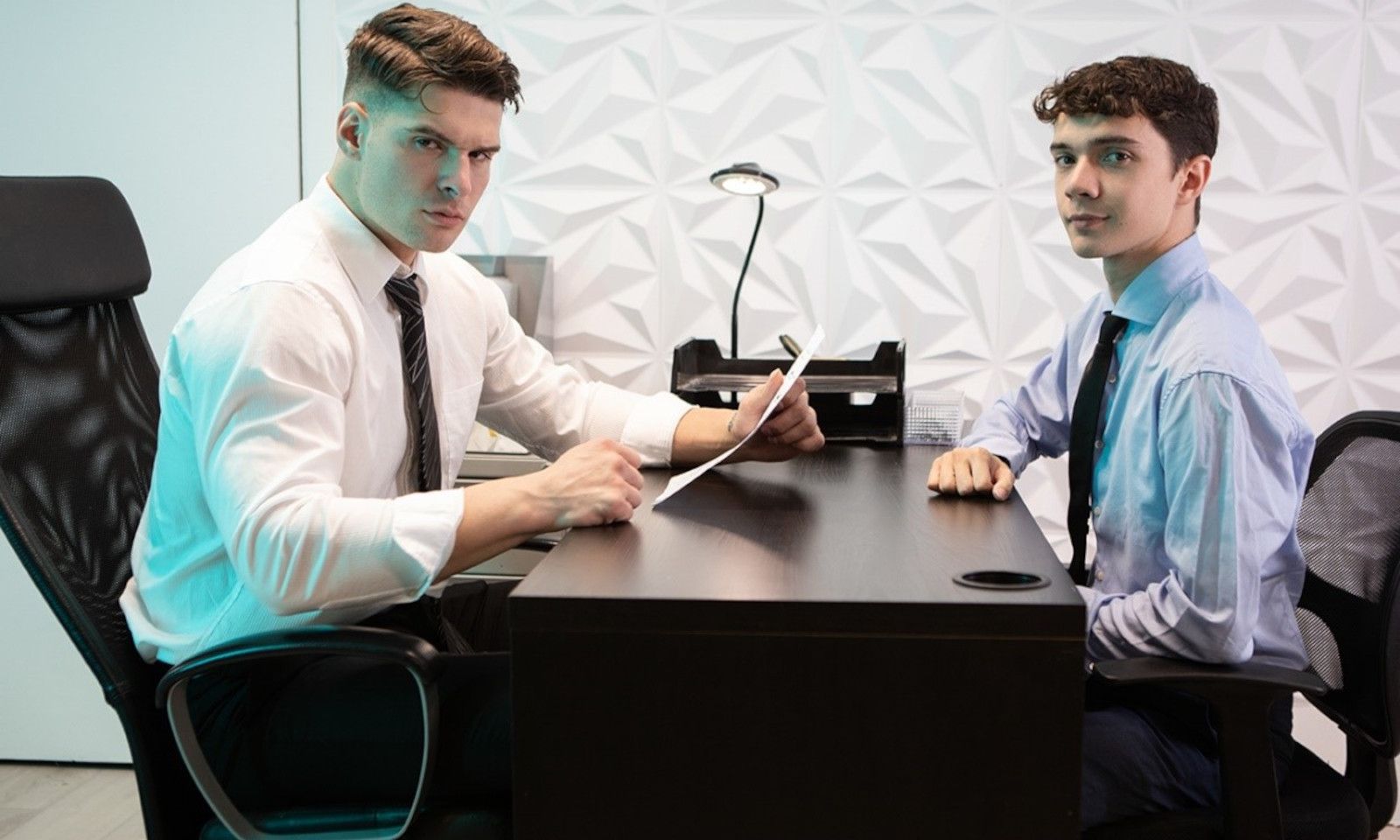 LOS ANGELES—Malik Delgaty and Sam Ledger star in "Bussy Control," a new scene set to debut on Nov. 17 from Men.com.
The scene features The Saddle RC Prostate Stimulator from MenSexGear, the studio's first adult novelty line which was recently launched. The line offers a wide range of high-quality sex toys and products designed for gay men.
In the scene, Ledger's boyfriend leaves him a surprise: The Saddle to enjoy while he's away. Before a job interview, Ledger tests its limits, sliding into the ultra-soft silicone design that can be controlled remotely. However, as he peruses the 10 vibration patterns come to life, Ledger finds himself in an unexpected predicament. Delgaty gets the full story out of the twink, and soon Ledger is blowing the hot interviewer and getting banged on Delgaty's desk.
For live updates, follow Ledger and Delgaty on X/Twitter, at @Malik_Delgaty and @samuelledger.
To watch the premiere, visit Men.com. To browse, the studio's line of sex toys and novelty items, visit MenSexGear.com.
For more information, follow the studio on Instagram, TikTok and X/Twitter.
Pictured: Malik Delgaty, left, and Sam Ledger.