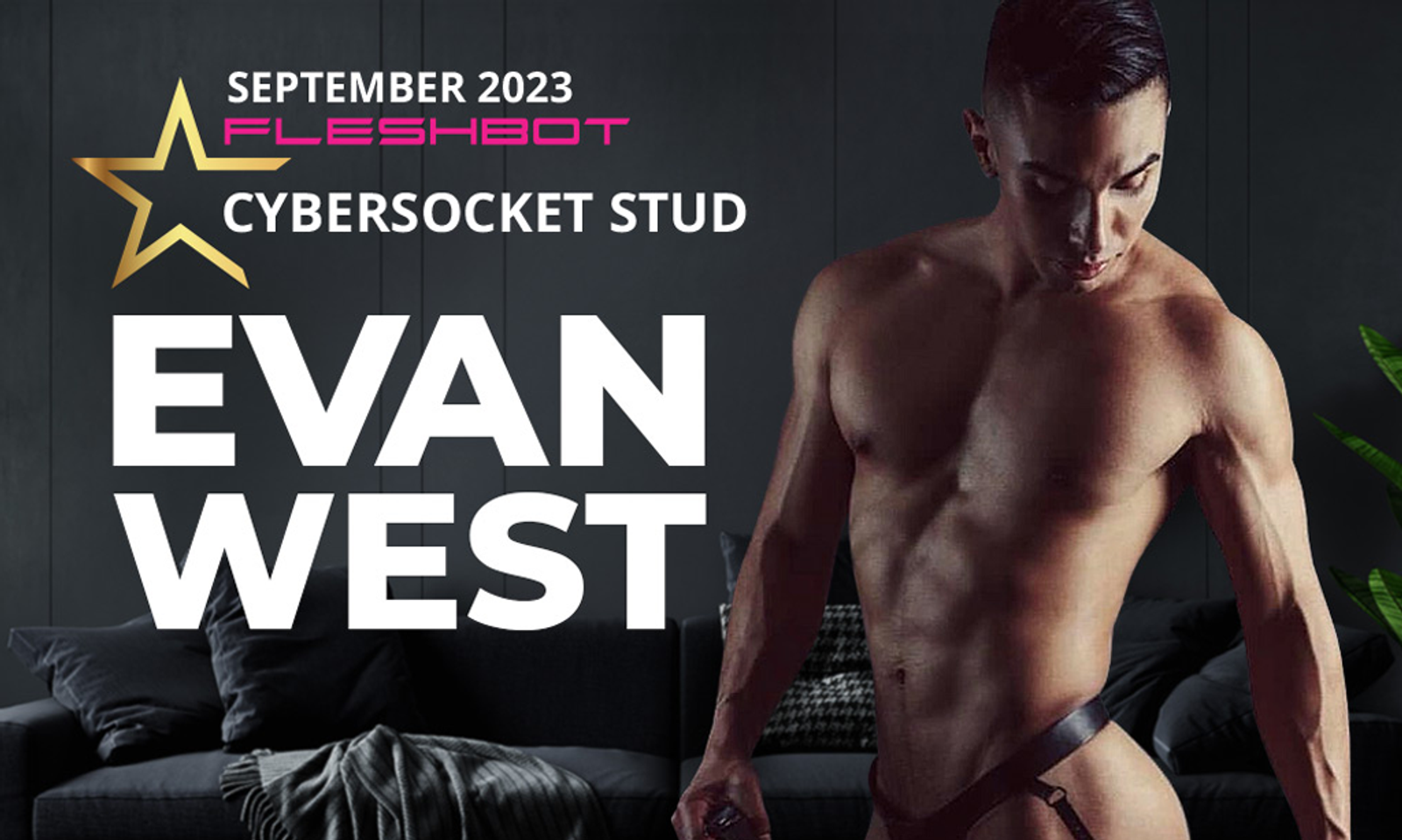 CYBERSPACE—Fleshbot powered by Cybersocket has announced that Evan West has been selected as Cybersocket Stud for September 2023. Each month throughout the year, Fleshbot will select and feature a talented adult performer or content creator as Cybersocket Stud.
Fleshbot's AJ Sloan said, "The name is ironic—one look at his body of work is sure to send your compass pointing true north. Evan's allure doesn't stop at his doughy lips and edible thighs that are capped at the top with an ass from the gods. Evan exudes lust and pulls at your desires with every scene he graces. He is without a doubt one to keep your eye on."
Fleshbot will feature West throughout the month. Tune in for more great insights into Cybersocket Stud September 2023.
Read more about the Cybersocket Stud here.
To celebrate West as the Cybersocket Stud of the month, follow him on Twitter @Evan_west225.
Keep up with Fleshbot powered by Cybersocket by following Fleshbot on Twitter @FleshbotGay.